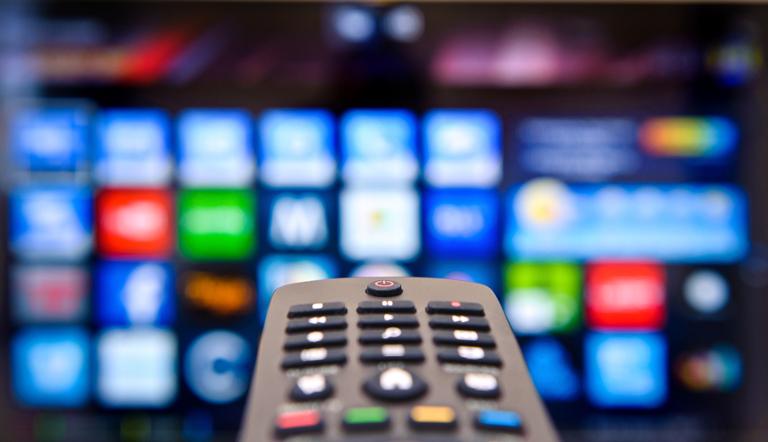 Welcome to another installment in our Social Recruiting Pro Tips Series. 
In this edition, we utilize sourcing expert Jim Stroud's insights into company culture to find examples of brands that are effectively showing their culture through their social media editorial calendar.   
Stay tuned twice a month as we deliver expert advice and actionable tips from industry experts on social sourcing, assessments and engagement. 
Jim Stroud, Senior Director at Randstad Sourceright sees company culture as the key that unlocks successful hiring in today's competitive job market.
Jim cites five critical elements of culture that will help your company achieve hiring success:
Growth: Opportunities to learn new skills.
Happiness: Work is better with friends.
Abundance: Living a rich lifestyle at work.
Significance: Support ideas that rally workers.
Meaning: Working towards a bigger goal.
A quick search of social media affords some excellent examples of how these five elements of great culture are being put into practice at successful companies across America.
1. Twitter
Twitter maintains a popular page called, appropriately enough,
Join the Flock
. Read through the posts and you'll find that birds of a feather do flock together. One post proclaimed, "Twitter as a platform enables every user to have a voice. This is why I joined Twitter." Now that's significance. Another tweet featured a photo of 23 gleeful employees crammed into an elevator for the happiest selfie on earth.
2. Google
Job seekers can explore the Life at Google page on Google+ for an exhaustive download on what's it's like to work at one of the world's leading technology companies. The page links to culture-centric features including one on
Google's gTech Software Engineering group,
which calls employees to do more than write great code, but also to share in the company mission to provide amazing service for its clients and partners.
3. Adobe
Culture in general, and meaningful work in particular, has helped Adobe climb to #25 on Glassdoor's Top 25 Companies for Culture and Values. That little nugget is one of countless pinned to Adobe's
Pinterest
page. The company has also pinned informative YouTube videos that demonstrate ample potential for growth. One such video reveals how the company attracts some of the
worlds brightest data scientists
and awards research grants to fund innovative data science projects at top universities. Employees have noted the big-picture satisfaction they derive from pursuing and solving some of the same problems tackled by academia.
4. Shopify
Whoever said there's no free lunch, never worked at Shopify. This growing online store builder, may not be the biggest company, but it might be one of the most rewarding to work at.
A revealing YouTube video
demonstrates that abundance and opportunities for growth abound. Sound bites from employees testify to the ample freedom, creativity and flexibility to grow and test new ideas.  Oh, yeah, and the aforementioned free lunch is catered in daily from local eateries.
5. REI
Happiness is time spent with friends and office mates enjoying the great outdoors. So REI, the leading outdoor recreation retailer, provides opportunities to do just that through regular Service Days. The opening of the company's Soho, New York store was commemorated by a five-borough parks, trails and beach cleanup
captured on a YouTube
 video posted to the REI Careers page. REI employees joining together in these regular outdoor restoration projects makes a lot of sense. These are the very places best enjoyed after a visit to REI, right?
6. Rackspace
Rackspace brings the energy, fun and creativity of its work environment to a monitor or mobile device near you via snappy,
Vine videos
. Future "Rackers" (aka employees of Rackspace) can witness the happiness and abundance that permeates the workspace at the company that comes in 29
th
 on the 2014 Fortune 100 list of Best Place to Work For. Significance is on display, too, from a company whose very Values Statement includes "…an invitation to all Rackers to be great and let them figure out how to manifest that for themselves…"
7. HUDL
Sports Technology company HUDL has game when it comes to creating a culture that scores with employees.
A YouTube video
shows an office full of workers taking a break from their jobs to engage in an impromptu dance party. Employees have also posted casual portrait photos and fun holiday group
shots on Flickr
. It's easy to smile for the camera when perks include airfare and tickets to the college or pro game of his or her choice and a flexible telecommuting policy.
8. Dell
From its Facebook career page
, Dell challenges candidates to "Bring your entrepreneurial spirit. Take initiative. Solve the problems you're passionate about." Links to a series of videos featuring current employees reveal a workforce energized to "Be a part of the evolution of what's next." Dell also encourages abundance in the form of work/life balance. The company has earned recognition on the Working Mothers' Top 100 list of Best Places for Working Moms.
9. Nike
If an abundant life is important at work, Nike's employees are set. At least when it comes to outfitting themselves with the coolest swag in athletic apparel. Facebook has a
Nike Employee Store Community
, and visitors to the page who aren't employees are jealous.  The legion of swoosh get 50 percent off Nike-branded shoes, sweats, sporting goods and electronics inside the store. Discount shopping is such a popular perk among employees that even
Pinterest's Nike page
contains numerous photos of the store.
10. Amazon
Amazon has posted an impressive array of
videos
on YouTube dedicated to the life of their employees. Many of these mini productions contain a common refrain: Amazon provides the empowerment to make a difference through your work. And employees of Amazon Web Services in San Francisco have formed an 827-member
Meetup group
to serve as a forum for gathering and sharing experiences related to cloud computing. The ever-expanding universe of social media is giving rise to more and more innovative ways to showcase company culture. Utilized correctly, companies can demonstrate examples of growth, happiness, abundance, significance and meaning in the workplace — and create compelling reasons for talented tech professionals to seek them out for career and life fulfillment. ——————————————————————————————————————————–
Want to start socially sharing a glimpse into your company culture? Twitter's an easy choice. Just follow these seven simple steps.