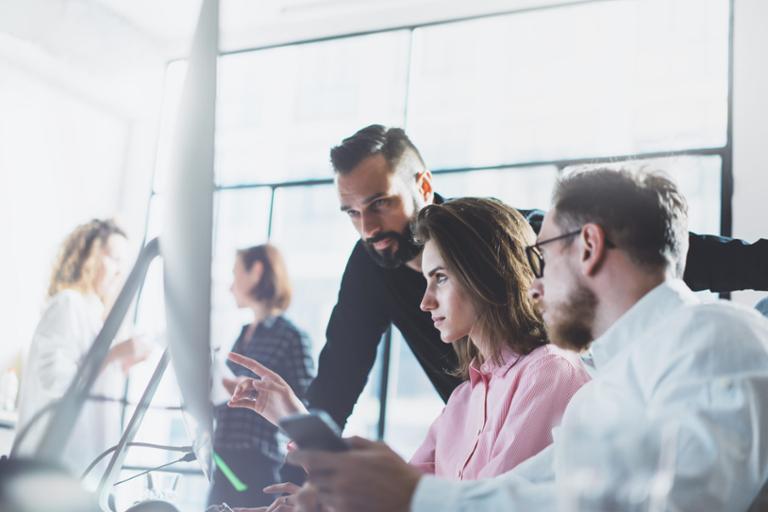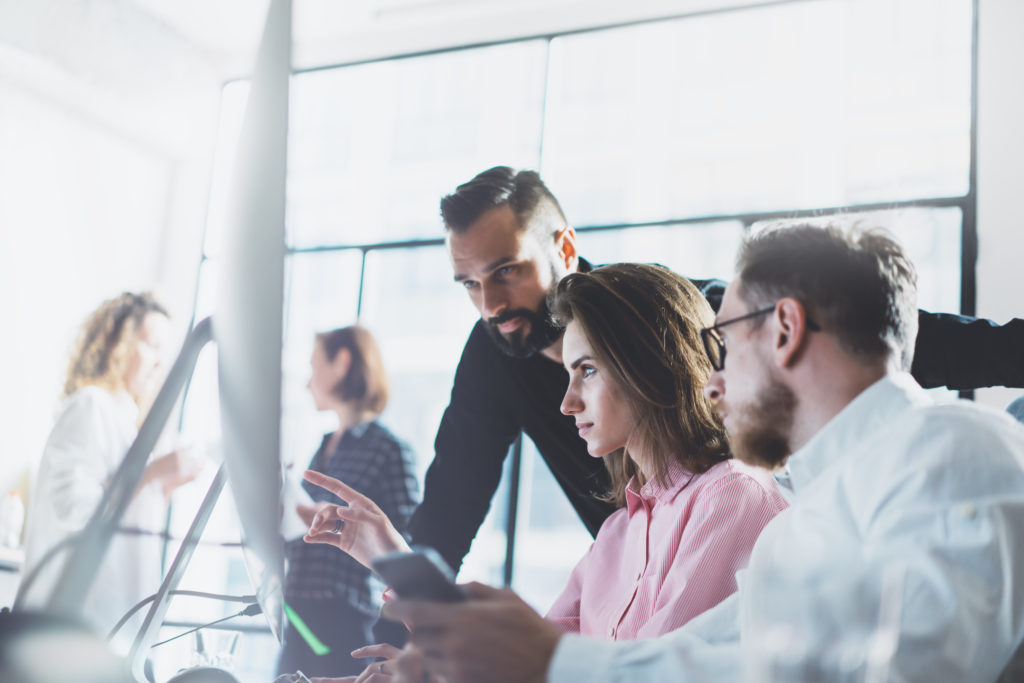 Tech recruiting can sometimes seem like a merry-go-round of frustration. Whether they're CIOs, CTOs, department heads or team leaders, good managers have a clear idea of what skills, experience, and personality a candidate needs to succeed in a certain role. But here's the rub: Sometimes they're unable to communicate all those needs to recruiters. Any number of reasons can account for the struggle: Recruiters and tech managers may be speaking different languages—one technical, one business—or they may have differing interpretations of their company's priorities. There's also the possibility that they simply don't understand the process from the other's point of view. With that in mind, we asked several tech executives a single question: "If you could tell recruiters one thing about how they could improve their approach to technology recruiting, what would it be?" Here's what they said.
There's Lots of Recruiters, So Stand Out
"The world is the tech candidate's oyster, so be different," said Steven ZoBell, chief product and technology officer at Workfront, a project management software provider in Lehi, Utah. "The market is literally on fire for both hiring managers and candidates, so what makes you a better recruiter than the seven other recruiters who reached out to me today alone?" ZoBell said recruiters need to convince him right off the bat that they're "going to help me find the right candidates who aren't just looking for the next gig, but want to create something special." When receiving a recruiter's email, "I typically don't even read beyond the subject line unless it's obvious that they have actually dug in a little on me, our business and our market." Nick Grecco, CIO of the Atlanta-based background-check company First Advantage, agreed. Noting that "IT has become an integral part of business today," he said: "A recruiter brings value by presenting a well-rounded candidate beyond the written job description. That means getting to know the hiring manager."
Go Beyond the Job Description
To get in sync with hiring managers, "ask for the unwritten," Grecco suggested. For example, learn about the manager's goals for the position: whether they're looking for an independent worker or team player, for example, or whether the hire will regularly interact with customers, managers and/or executives. Also, probe about preferred personality type, diversity and cultural fit, including the type of management style the hire will be subject to. "By thoroughly understanding the position and the environment, the recruiter will save the hiring manager's time by presenting three to four great candidates rather than a dozen that just fit the job description," Grecco said. "Every company is different," added Marc Kermisch, CIO of Red Wing Shoe Company in Red Wing, Minn. Recruiters who take the time to understand their clients' culture will shorten the hiring cycle. "If a candidate can't fit into the culture, it really doesn't matter how technically astute they are," Kermisch said. One thing that's very important to Kermisch is mindset. "I want developers to be problem solvers, collaborators and protectors of our production environment," he said. "I want a developer that will seek out answers versus just present problems—someone who will bring others along with them, share knowledge and raise the skillset and capabilities of the teams that they work with." Here again, the only way to understand that kind of nuance is to invest time in understanding how the hiring manager's mind works, as well as the company's overall technical vision.
Know Your Limitations
"Too many recruiters focus exclusively on technical aptitude, and yet they're rarely in a position to truly assess the aptitude of technical talent," Kermisch said. "I would rather see them leverage third-party assessments, coding challenges or case studies to evaluate the technical aptitude, and focus their discussions on discovering the mindset and cultural fit of the candidate."
Recognize What's Needed for Success
When a recruiter's discussion with hiring managers focuses on the job description and tasks, "that leads to superficial conversations with candidates who truly want to know why the company exists, why the position exists and what difference it's going to make for the world at large," ZoBell said. To counter that dynamic, he's compiled a list of what recruiters should know when they embark on a technical-hiring project:
Understand the Trajectory of the Company:
Recruiters should comprehend the unique environment of a high-growth SaaS company, for example, as opposed to an established tech giant with little growth (or a declining company that needs a turnaround). Each type demands a different kind of candidate.
Know the Position's Goals, Not Just the Job Description:
Understand the difference between "do" and "accomplish." That means knowing, in ZoBell's words, "What the right candidate is expected to accomplish relative to where the company [or team, or role] is now versus where the company wants to be. Have they done it before?"
Straight-Line Replacement or Level Up?
Is the candidate supposed to be a replacement in the mold of the previous employee, or are they meant to significantly raise the role's level with different strengths? What does that jump look like?
Know the Company's Tech Stack—and Future Stack:
Candidates will want to know about this, so recruiters better know the answer. Be sure you're familiar with the development framework, back-end foundation, scripting languages, services and any new technology the organization is looking to incorporate.
Work in the Context of Today's Market:
Go beyond assuring the candidate of competitive pay, good work-life balance and modern perks. The right candidate will be intrigued by the right opportunity when it's presented in a unique, compelling way.
Show Them the Path:
Candidates will want to know how your company can help them grow. Have a vision for that and be ready to articulate it.
Know the Company's Mission:
Be able to succinctly explain why the company exists, the problems it's solving, and how it plans to change the world. "Know the outcomes for success in the position, not just the job description," said ZoBell. In such a tight labor market, recruiters must understand the "why" behind the position—the need the role is meant to fulfill.