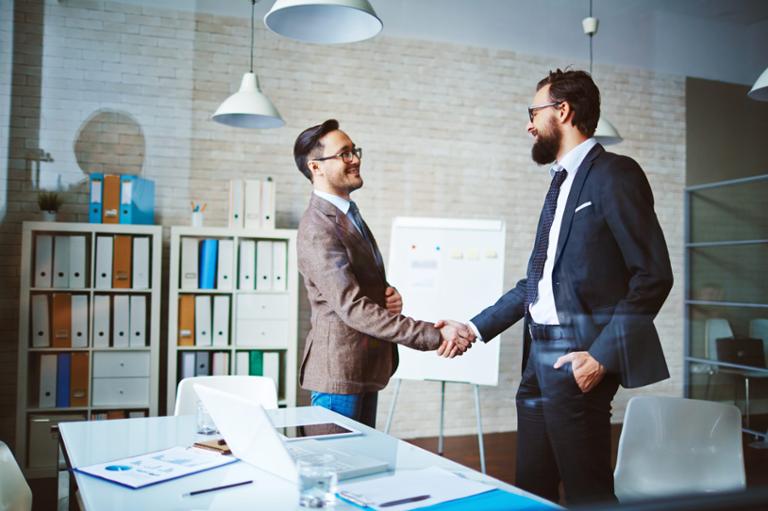 "How much do you make currently? What are your expectations regarding salary?" I've asked those questions a thousand times, to thousands of candidates, in one form or another. We all have, right? Can I find a qualified candidate who's interested in making a change, or perhaps open to considering this job opportunity? More importantly, once I get them interested, are they going to be within the salary range that the company wants to pay?
A Complex, Nuanced Discussion
There is no "magic bullet" on this topic. There's no "hack." No single method works. Everybody wants to increase their pay. For companies, the top priority continues to be equal opportunity, while keeping the competition aligned; the negotiation process must be the same across the board. All that said, there are a few things we need to understand and embrace about the salary discussion.
Setting Expectations
The current ecosystem of tech hiring is, in a single word, insane. We were at a RecruitingDaily event last year and met a tech sourcer from Denver. Now, that city is a relatively large market and this sourcer shared his insider view:
Tech unemployment in Denver is under 5 percent.
Candidates are confident they can make a six-figure salary with 10 years' experience or less (and in some cases, they do; check the numbers here).
As a recruiter, this is where transparency is key; you need to set the table as early as possible in the discussion. Some candidates are going to strong-arm you or test your boundaries, but you need to be firm. Your CFO will hopefully set a salary band for the role; you just need to operate within that band. Of course, there are trade-offs; equity is a big one for startups, for example. You can offer a ladder/tiered system whereby there's the chance to make more money as the employee's responsibility increases. It all comes down to making sure candidates and recruiters are being reasonable and honest.
Candidates "Get" the Ecosystem
There's a lot of transparency around salary and corporate culture these days. We essentially turned workplaces into a form of Yelp (which is a good thing). Who wants to commit 12 hours of their day to a place that will inevitably burn down their soul? This has created some challenges when it comes to recruiting. Candidates are more informed than ever about salary possibilities; there are entire sites about it, and
our friends at Dice even
have a tech salary calculator
. The increasing transparency of the workplace (culturally and financially) has made some of the old recruiting standbys (i.e., "We don't have a range yet for this position") completely obsolete. So, what's the advice you need?
Bring Up Salary Early in the Discussion
In some contexts, the idea of discussing how much money you make is often considered gauche. But let's be real. In a capitalist society, your salary determines the quality of life you can have. You need to be transparent with candidates: "This position is important for X, Y, and Z reasons, and the salary range is [$$]." Don't cut corners here. Just go big into the discussion.
Expect and Negotiate Against Counter-Offers
Recall that sourcer from Denver and that six-figure talking point. If there's someone who codes well in C++, and three firms need that for a project, that person is in demand. There will be counter-offers. If one firm thinks said coder is the key to a multimillion-dollar client engagement, they may be willing to go high with a 'suggested' salary range. This is the reality, especially in an era driven by the advancement of the tech stack. If you can't go high on the number, you need other differentiators. Usually these are going to be centered around culture, employee retention and referrals, employees as employer brand experts, etc. There's been research recently
that more empathetic companies recruit better
(and make more money). I can tell you firsthand, based on RecruitingDaily's #HRTX small trade show events, that somewhere between 72-85 percent of tech jobs come from referral, and oftentimes that's second-degree or lower referral. The best counter to a better offer is going to be your culture and team. Lean on that.
When in Doubt, Pause
The power of silence is a real thing. Tim Ferriss, who probably did for the audio medium what Oprah did for television,
has said it's the key to successful interviewing.
Workplace research has shown
that pausing for 45 seconds
(which admittedly seems like an eternity) is a cornerstone of effective communication. As a recruiter, pauses and silence are a huge tool. If you pause strategically, you can get the responses you want from candidates. Is this a "hack"? No. It's common sense in terms of how humans discuss money, feel about transparency, and gain comfort when discussing jobs.
Know the Players (Not Just the Game)
If you have an A-level candidate asking for more cash, who ultimately decides whether to approve that request? The CFO? The hiring manager? The CEO? It varies by organization, but understanding the pathways and players that comprise the team of decision-makers is key. Tech hiring is often project-based and legitimately rapid, so if you're dawdling with people who can't authorize a decision, you'll lose an A player to a competitor. Know where (and who) you need to turn to get something approved quickly.
Noel Cocca is CEO and founder of RecruitingDaily. Follow him on Twitter @noelcocca.