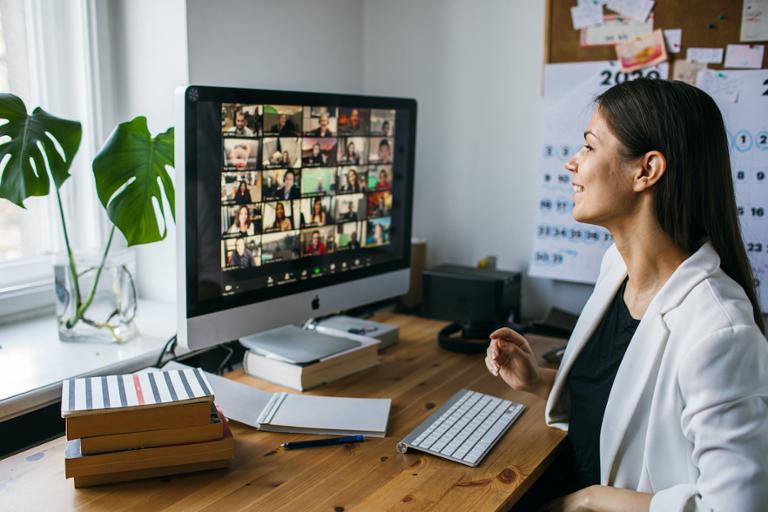 The Dice 2021 Tech Salary Report is here! The 16th edition of Dice's annual guide to technologist compensation and corresponding trends features in-depth detail on how salaries were affected in 2020, including a specific focus on the jobs, skills and cities that experienced growth during an *interesting* (for lack of a better word) year.
Below you'll find the top four takeaways from this year's report in brief. At the highest level, the data shows that, although technologists and tech hiring and retention were certainly impacted by the onset of the pandemic, salaries and compensation remained remarkably steady given the turmoil in the larger economy.
#1: Tech Salaries Are Still Growing
Overall, average technologist salaries in the U.S. increased 3.6 percent between 2019 and 2020, nearly reaching the six-figure mark ($98,759), despite the uncertainty caused by COVID-19. We break down the top 20 tech occupations by salary in this year's report.
#2: Texas Continues its Rise as a Viable Tech Hub
Texas continues its journey toward becoming a premier tech state, potentially on the scale of California. Both states' tech hubs saw high salaries and steady increases, but Texas also boasts an inflow of prestigious companies building new headquarters and factories, including Oracle and Tesla. The full report includes city and state comparison tables.
#3: Better Compensation or Lowered Expectations?
Fifty-five percent of technologists said they're satisfied with their current salaries. However, given the economic uncertainty from the pandemic, technologists may have lowered their salary expectations, leading to higher levels of satisfaction even if they felt they were underpaid.
#4: Technologists Eye "Staple" Benefits
While last year's Tech Salary Report showed the rise of "emerging" benefits (wellness, volunteer opportunities), this year's report illuminates the re-embrace of "staple" benefits such as health insurance and 401(k), which is likely a collateral effect of COVID-19. This year's report includes the benefits that made the top of the list in terms of importance, as well as the benefits technologists are interested in that they are not currently seeing from employers.
I hope you found these takeaways useful, and recommend downloading the full report to access the wealth of valuable information included.
As always, we would love to hear your feedback, suggestions and answer any questions about the report. Get in touch with us.
Not a recruiter or employer? Download the technologist edition of the Dice 2021 Tech Salary Report.