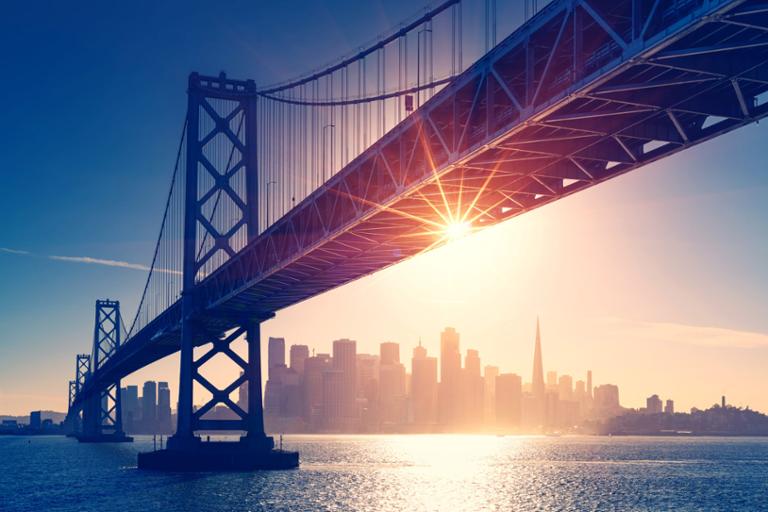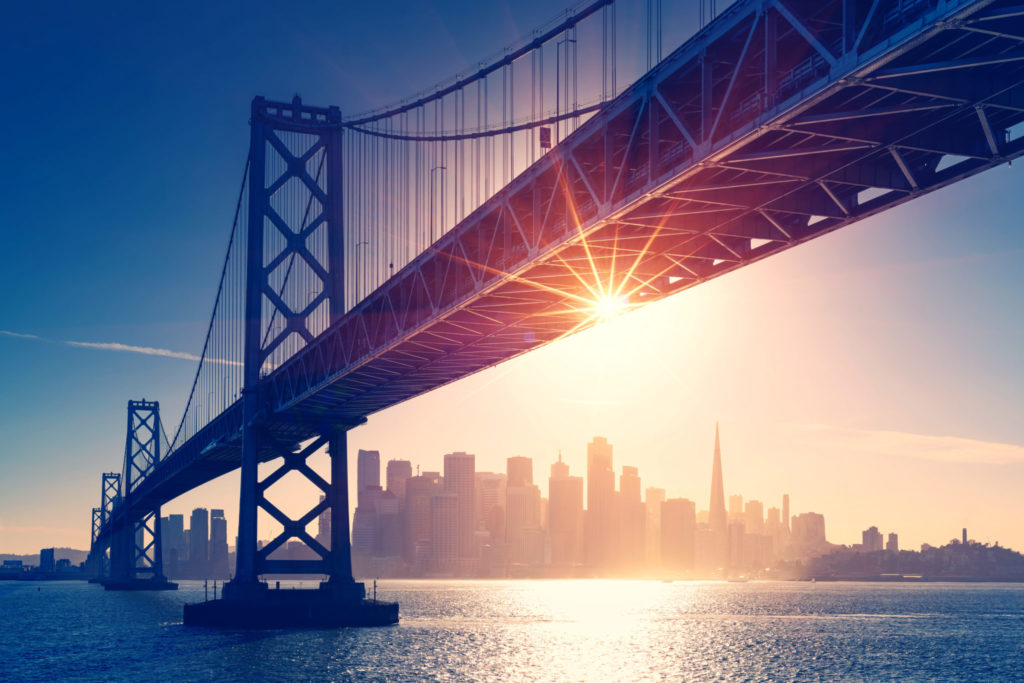 Some U.S. states pay better (on average) than others. That's something employers and recruiters already know. But Dice's latest annual Salary Survey shows just how much tech pros in, say, California earn over the national average of $92,081.
As companies know, the competition for top talent in tech hubs such as Silicon Valley is fierce; that fierceness, in turn, is reflected in the salaries and perks that tech pros with the right mix of skills and experience can earn. As the following list shows, the highest salaries aren't concentrated in California and New York; as cities across the country attempt to develop their own tech hubs, the average pay in many states is creeping upward.
With all that in mind, what are the top U.S. states by tech salary? In the interest of space, we'll just cover the top five (along with one non-state city); the rest are touched upon in the Salary Survey. We start off with…
California
2016 salary: $104,706
Year-over-year change: -1.3 percent
Over the past few years, Silicon Valley has enjoyed what is best described as a "unicorn stampede," as startup after startup hit the all-important billion-dollar valuation. While many of those startups will eventually merge or IPO (earning some of their investors billions in the process), it hasn't been totally smooth sailing: Uber, for example, probably wants a re-do on 2017.
Startup drama notwithstanding, Silicon Valley continues to serve as a preeminent tech powerhouse, drawing billions of dollars in continued investment. Tech giants such as Apple and Google relentlessly expand, plunging into new initiatives such as augmented reality and self-driving vehicles, even as startups keep proliferating.
Meanwhile, Los Angeles evolves into a tech hub in its own right. Snapchat (based in the beachside L.A. neighborhood of Venice) recently held its IPO, doubtlessly inspiring other tech startups to give the city a shot.
Massachusetts
2016 salary: $103,711
Year-over-year change: 2.6 percent
CompTIA's 2015 Cyberstates report suggested that one in 10 Massachusetts workers are employed in software, telecommunications, or another technology field. That the state hungers for qualified tech pros is no secret: the Massachusetts Technology Leadership Council makes a regular point of emphasizing all the state's open technology jobs.
And thanks to Harvard, MIT and other institutions, the state has a sizable pipeline of tech talent, ready to feed local firms such as EMC. The big question is whether those companies can persuade new talent to stay local once it graduates.
Virginia
2016 salary: $99,835
Year-over-year change: -0.7 percent
Washington, D.C.
2016 salary: $96,645
Year-over-year change: 2.0 percent
Last September's Dice Report found that sizable numbers of tech pros migrated regularly between Virginia, Maryland, and Washington D.C. All three states constitute an enormous tech hub, thanks to firms that serve the federal government, and area tech pros are often willing to move a few miles across state lines to pursue a new opportunity.
In Virginia itself, the tech infrastructure (and the need for tech pros who can support it) is enormous; a substantial portion of the world's Internet traffic routes through the state's datacenters. Job opportunities abound, especially for those who live in the Dulles Technology Corridor, where huge firms are a short drive away. If you're willing to put up with the traffic, D.C. is also easily reachable for many who live in Maryland and Virginia.
New Jersey
2016 salary: $99,197
Year-over-year change: 0.2 percent
New Jersey is the proud home of startups such as Boxed (based in Edison, NJ). Its proximity to New York City also opens it to venture capital and tech talent.
Minnesota
2016 salary: $99,062
Year-over-year change: 0.5 percent
Minnesota cities such as Minneapolis-Saint Paul have spent the past few years drawing in startups and major corporations (Optum and 3M, for example, call the state home). As with other Midwestern cities, officials here cite the low cost of living as a reason for tech pros to migrate here; certainly the high average salaries also helps with that argument.