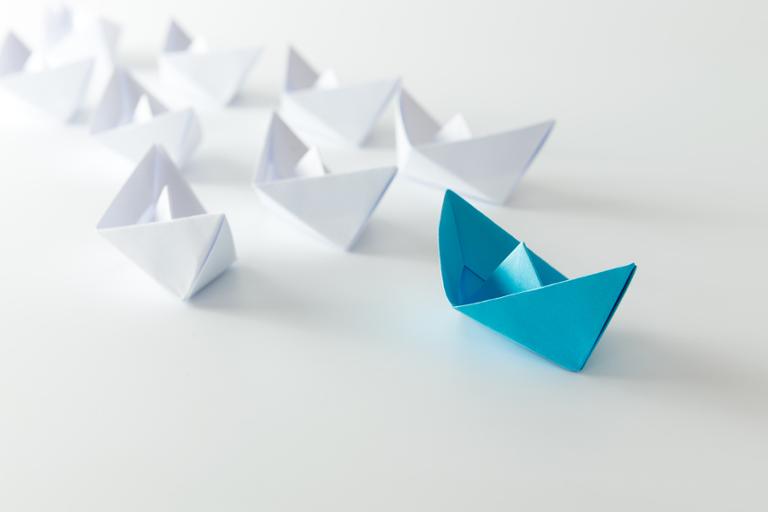 Return to Main Article – Transferable Skills Guide Overview
Sourcing tech professionals with certain emerging or hard-to-find skills can be a challenge – even for the most seasoned recruiter.
In the fourth installment of our seven-part "Transferable Skills Guide" series, we look at the UX Designer role and skill-sets in other disciplines that translate to success in web design positions. Use these tips to better evaluate tech candidates and build a bigger pipeline of talent.
UX Designer
In the worlds of web and software development, design used to be synonymous with aesthetics. However, with consumers demanding equal parts beauty, ease and utility in every site and application they use, design has broadened to encompass new skills and capabilities. Yes, your User Experience Designers should have graphic design skills. Those skills are not sufficient though. Let's explore what allows tech professionals to successfully design software components, user interfaces and create information architecture for the web...
TOOLS OF THE TRADE
Making good ideas into amazing products
Design is more than making pages look pretty. It's about solving real customer problems. The interesting thing about UX designers is that most of the time, they don't need to have experience in specific software programs or technologies to do a great job. Instead, it's more important they know how to apply their skills across a set of tools.
What to look for:
Wireframing and Mockups – Visio, Axure, Balsamiq, Omnigraffle. A key part of the design process is the ability to create low-fi visuals to express ideas. Hiring managers may focus on one of these wireframing tools, but they will normally be amenable to a high performing candidate who has used a different one. The key is that candidates understand how to distill requirements and conversations into wireframes.
Prototyping – HTML, CSS, JavaScript, jQuery. While not always required, many UX roles can require a little bit of prototyping. A simple mockup or wireframe can be great to communicate ideas, but when it comes to demonstrating interaction and app-like experiences, prototypes can get the idea across so much easier. Most UX candidates won't be expected to program or write production-quality code, but if prototyping is required, you should expect to see some front-end programming skills on their resume. Since the knowledge needed to prototype tends to be pretty minimal, these skills can be picked up with a little motivation and a few months of training.
Graphic Design – Illustrator, Photoshop, Fireworks, InDesign, and Dreamweaver. Many of these tools are essential, and you should expect candidates to come to the table with solid expertise with one or two of these software programs. Other ones can be learned on the job, but a lot of the nuances that make great (and fast) designers come from using the tools a lot. Most candidates will have a preference for one. Junior candidates are more likely to say they are "good" in all of them, but be wary – that is usually a sign of inexperience. Great designers have learned one or two deeply and are capable of using (or quickly picking up) most of the others to get their work done.
The best UX understand customer research, are passionate about the user experience, and are able to take feedback well. The tools themselves matter less in this role than other roles. For your UX hires, look for someone who can bob and weave between those areas that consumers demand – beauty, ease and utility.
---
View Transferable Skills Guides for other tech positions below: