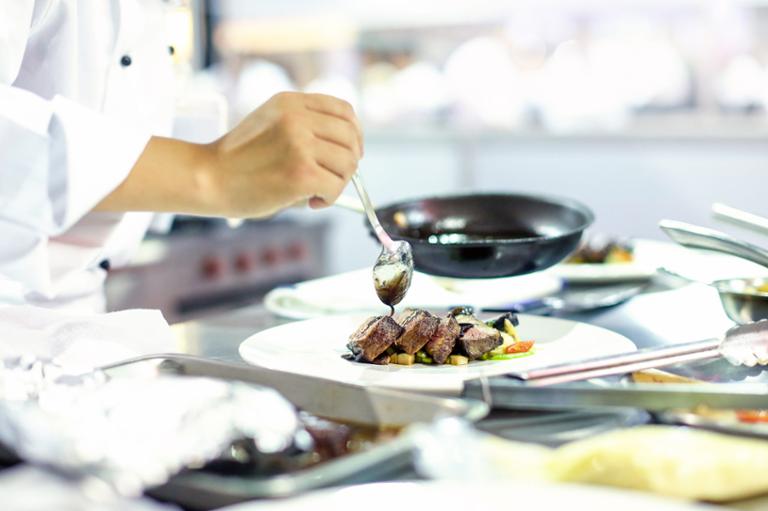 James Ellis, Lead Employer Brand Consultant at Proactive Talent, believes recruiters should think of their organizations as professional kitchens. Inside that kitchen, every team member—from the recruiters and sourcers to the department heads and HR staff—plays an incredibly important role in
hiring top-notch tech talent.
As with running an award-winning restaurant, hiring is also a complex process. It involves staff in multiple departments with unique skill sets, conflicting agendas, and a slew of different key metrics. But according to Ellis, there's one dramatic difference between today's commercial kitchen and the modern hiring processes: accountability. Although the chef doesn't do all the work, they have final and ultimate responsibility for all aspects of the kitchen's service; but in hiring, no single person is entirely accountable for this oversight. In fact, in most businesses, we simply think recruiting equals hiring. Many organizations expect recruiters to own the entire process—without having the authority to manage it effectively. Not only is that unfair, Ellis says, but it's also unproductive. So, what can recruiters do about it?
Register now
for our December 12 webinar
with James Ellis, in which you'll learn how recruiters can leverage
all
aspects of a business to make great hires. In this session, attendees will also discover how to start making every stakeholder in the hiring process equally accountable for its success and (hopefully minimal) failure. During this Dice-sponsored webinar, Ellis will share:
How to identify the parts of a company that impact your ability to hire.
How employer brand can lead the charge to make great hiring happen.
How to define a stronger metric that aligns all parts of a business for better hiring.
Reserve your seat now to start effectively aligning your teams (both inside and outside of recruiting) to ensure a strong, well-seasoned tech talent pipeline.
Webinar:
Hiring is Holistic. Recruiting Isn't.
Date:
Wednesday, December 12, 2018
Time:
11 AM PST / 2 PM EST
Length:
1 Hour
Credits:
Everyone who attends the live broadcast will receive HRCI and SHRM credits.