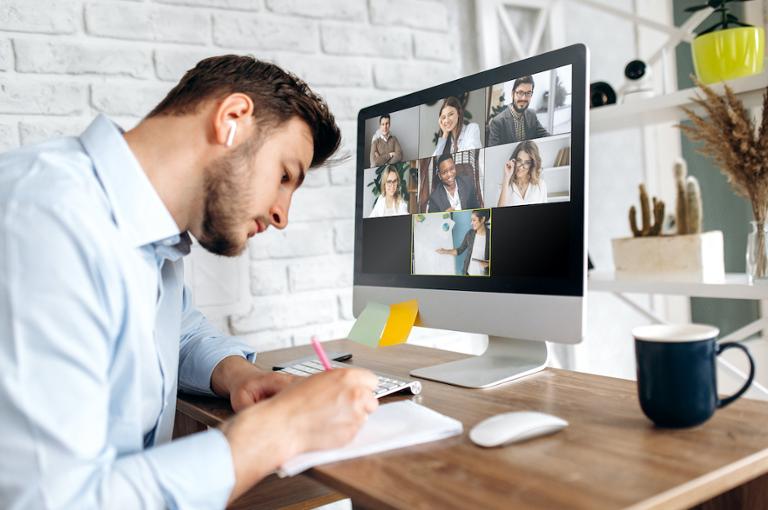 Dice recently hosted a webinar, which dug into the insight and data from 2021 Tech Salary Report. Through our three panelists (Art Zeile (CEO, DHI Group, Inc.), David Windley (President, IQTalent Partners), Sage Quiamno (Co-founder, Future for Us)), topics ranged from remote work and hot skills to equality in tech and hiring a diverse workforce.
If you missed the live webinar, you can check out the recording now here. In addition, check out some of the questions that the panelists didn't get to answer below:
What is the impact to salaries based on the geographical market when we are in a full remote or mostly remote environment (i.e. Bay area, Manhattan, DC). Do you think organizations are adjusting the salary bands accordingly?
This is definitely an important question, and one that that introduces additional complexities to organizations that hire remote technologists. Employers should consider creating standardized salary ranges, not just for specific occupations, but specific occupations in specific locations. The cost of living is vastly different between San Francisco and Minneapolis. As a result, organizations need to consider standardizing processes so that they can ensure, not just a salary that will attract technologist, but also a salary that is truly representative of the market where technologists are located.
Do you see a trend in companies paying for a hot skills?
When it comes to the highest-paying skills, the trends of the past few years continue to dominate. From chatbots that anticipate customer questions to
cybersecurity tools more capable of recognizing threats, A.I. is the future, which is why A.I. skills saw a year-over-year salary increase of 7.2 percent (to $131,907) and Machine Learning rose 3.1 percent (to $125,197). Natural Language Processing, which allows software to understand the nuances of human speech, and is vital to many emerging A.I. apps, also rose 4.8 percent, to $131,542. MapReduce, a programming model vital for Big Data, also increased 2.1 percent, to $135,516.
At what point is it best to share salary information, and how can you do it in an appealing and nuanced way? In posting? During phone interview?
This is always a difficult decision for a hiring team to make. On one end, you want to be transparent about your salary so that you don't waste your time (or your candidate's). On the other end, by divulging the salary range to early, you could risk losing candidates before discussing other factors, such as bonuses, stock options, paid time off (and all of the other aspects that contribute to an employer brand). In many ways, it is beneficial for everyone involved to discuss compensation early in the conversation. However, as a recruiter, it's also important to introduce the additional factors that contribute to the employee experience and compensation package with your organization.
---