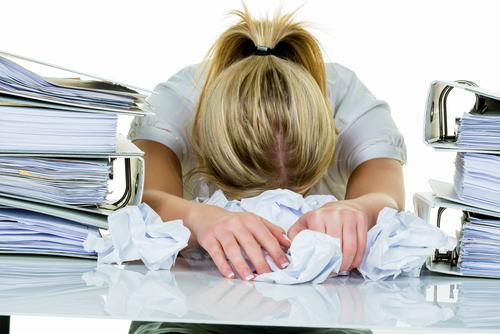 What is the role of a sourcer? What does a good one look like? How do you measure "good"?
If you are a sourcing leader, these are questions you surely ask yourself if not daily, then on a weekly basis. But if you are an in-the-trenches sourcing practitioner, you should be asking yourself these questions as well. After all, you are in charge of your own career path, and knowing what good – no, excellent – looks like in your field is important if you want to continuously improve yourself.
At
SourceCon
in Atlanta,
Adam Lawrence
shared some eye-opening information about what sourcing is, and what it is not. These two lists are not exhaustive, but the information will help you to determine if you are allocating your time appropriately. For managers, consider these items a checklist of making sure your sourcers' function is not being misused – by recruiters or by themselves. Being able to identify the specific responsibilities of sourcing will help you view it with a more comprehensive lens as to the importance of the function – not just within the recruiting organization, but throughout your whole company.
What sourcing IS:
External candidate focus
Passive candidate identification
Talent pooling (build and manage)
Specialist knowledge of industry and associated skills, nomenclature, and competition
Possess tools and capability to locate and engage talent
Identifying/vetting/training on tools and technology – including job boards, social networks, and search tools for individual and team use
Sell the client brand and engage with candidates
Build and execute a sourcing strategy
Understand and contextualize requisition and candidate's job qualifications
Candidate management – expectation management
Brand champion – brand custodian
What sourcing IS NOT:
Interview scheduling / Admin
Responding to email queries
Dealing with internal candidates
Preparing reports and analysis
Response management (job posting or career site)
"Post and Pray"
"Faceless"
Competency-based
Doing recruiters' admin and interviews
An optional resource
Managing agency candidates
Many of the items on the NOT list are things that can be part of a sourcer's function, but should not be the main focus. Yet both lists are a great starting place for identifying areas of change – what ARE you doing (and doing well), what are you NOT doing? How do you think you can change the perception of sourcing within your organization? How can you and your team start approaching sourcing more holistically? Then ask yourself this: how can you begin to implement these changes throughout your organization to develop a more streamlined, and productive, sourcing function?