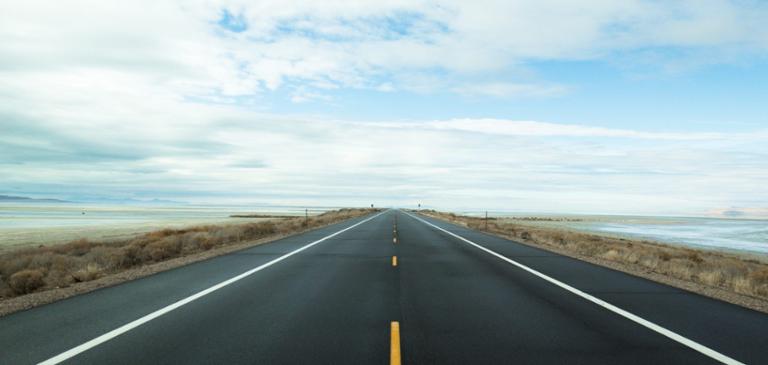 Of the 40 percent of tech pros who plan to change jobs in 2017, 31 percent are looking for more responsibility, according to the Dice Salary Survey. To address tech pros' desire for professional development and career progression, forward-thinking companies are incorporating career-mapping exercises into the hiring process. They've discovered that giving high-potential tech workers the opportunity to plot a personal route to their career destination motivates them to join a company. Surveys reveal why career mapping has emerged as a highly effective recruiting strategy. More than half of millennials (53 percent) said that career pathing – mapping the incremental progression to new roles in the company – is an important factor in terms of attraction and retention, according to the 2017 MRINetwork Millennial Hiring Trends Study. Plus, surveys show that younger workers value authenticity and transparency above all else. So instead of making unsubstantiated promises about career advancement, progressive companies are opening up their kimonos and letting prospective employees see what type of career moves are actually possible. "Employers have gone from pontificating about career growth to complete transparency and the creation of real career action plans," noted Linda Ginac, CEO of TalentGuard. High potentials want a fast track. Here's how smart companies are using career mapping to attract and hire top technical candidates.
Show Them the Way
Amy Kardel used to spend hours tracking down candidates to fill open positions at her technical support firm Clever Ducks. But after she started giving prospects the opportunity to preview their personal growth plan during the hiring process, she's been able to maintain a full pipeline. "The first 90 days on the job are scripted," explained Kardel, Clever Ducks' president and co-founder and chairwoman of CompTIA Board of Directors. "We give candidates a list of certifications they must obtain at 30, 60 and 90 days and a list of four different 'majors' or tracks they can choose to specialize in after that." Each specialty has its own career roadmap outlining the skills and certifications the employee must attain over the first three years, as well as the promotions and raises they will receive. Prospects visit the firm's "bragging wall," which tracks each employee's individual progress; they also have the opportunity to meet with veteran workers who will serve as their study hall coaches and mentors. "We provide proof of concept when it comes to career progression," Kardel said. "Frankly, not everyone is interested in growing that quickly… Being able to view the career path up-front gives candidates who want to move more slowly the chance to pursue other opportunities." Companies that have invested in career pathing software and tools are finding that the benefits extend beyond their current staff, explained Stan Kimer, president of Total Engagement. They've turned their career pathing platform into a recruiting tool by letting prospects view the actual career maps of tech pros who work for the company. "Being able to view the various routes that senior tech pros have taken and the diverse ways that they've acquired transferable skills and education really resonates with mid-career and junior tech professionals," Kimer said. "It opens their eyes to future roles and paths they hadn't even considered as well as the skills they need to build." Often a candidate can find three or four career maps of people with whom they have things in common, and that provides encouragement and inspiration. Plus, they can see how successful tech pros have acquired skills through community activities or by moving vertically and horizontally via stretch assignments. It's news to most junior professionals that the path to career success rarely travels a straight line.
Offer Guidance and Coaching
The most advanced companies don't just provide a teaser of what might come. Tech candidates are given guest passwords and allowed to build out custom career paths using the company's career mapping tool and resources. Waiting until the person has been hired to begin the career planning process puts companies at a disadvantage. High potentials are likely to accept another offer if they don't see a clear future for themselves at your company. Candidates also receive guidance and advice from managers and peers, which helps them envision what their career path might look like at your company. Adding a human touch to the career mapping process is an irresistible force. "Most tools provide a skill gap analysis based on the role the worker wants to pursue," Ginac explained. "And the platform typically provides links to learning programs or suggestions for acquiring required skills and experience, which leads to informed conversations with hiring managers and role model employees who have already travelled the path." Jennifer Korsun understands the persuasive power of connecting prospects with tech pros who have moved up the company ladder. The director of People Operations for IT services provider iVenture recently landed three new hires after the soon-to-be grads spoke with a current employee who progressed from help desk to engineering in just three years. Even though the company provides career pathing tools, training labs and reimbursement for certification fees, the employee was able to explain how he tapped the company's tools and support system to build his skillset and advance through several systems administration positions in a relatively short period of time. And when it comes to explaining the potential for growth to a potential tech worker, there's no substitute for proof-of-concept. "His story was proof of a clear and attractive career path and the major reason why the graduates decided to join our company," Korsun said.