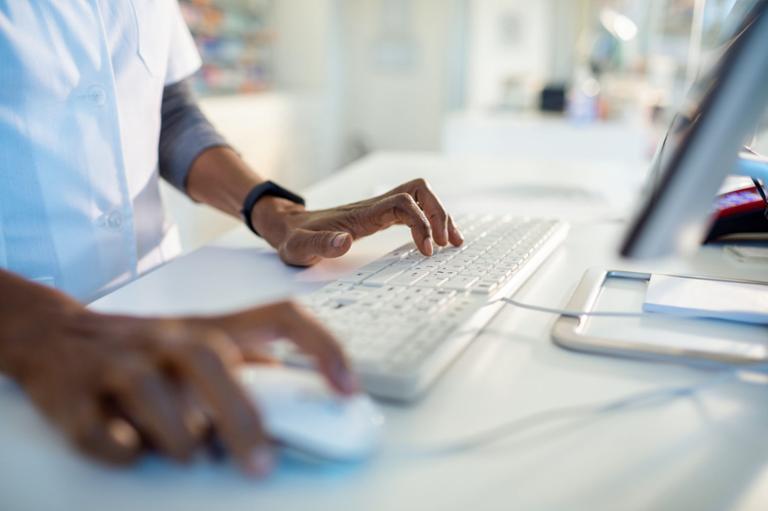 The importance of investing in your brand and reputation as an employer has become increasingly important with the mass reassessment of how work fits into tech professionals' lives — and you recognize this. Nine out of 10 HR professionals surveyed for our Tech Sentiment Report indicated that their reputation as an employer effectively influences candidates to join their organization.
And tech professionals agree that your employer brand is an influential factor in their evaluation of joining your organization. In that same report, which surveyed both tech professionals and HR professionals, nearly 90% of tech professionals responded that they feel an employer's brand is important when considering a new employer and nearly 8 in 10 tech professionals said they would not apply for a higher-paying job at a company with a bad reputation.
When asked what the most important aspect of an employer's brand is to tech professionals, company culture came in at the top. Cultivating an inclusive and supportive culture not only attracts talent but leads to higher employee morale and productivity, lower attrition and better collaboration. With 85% of tech professionals indicating that company culture is the most important aspect of an employer's brand, it's a good place to start if you're looking for where to focus investment and energy first.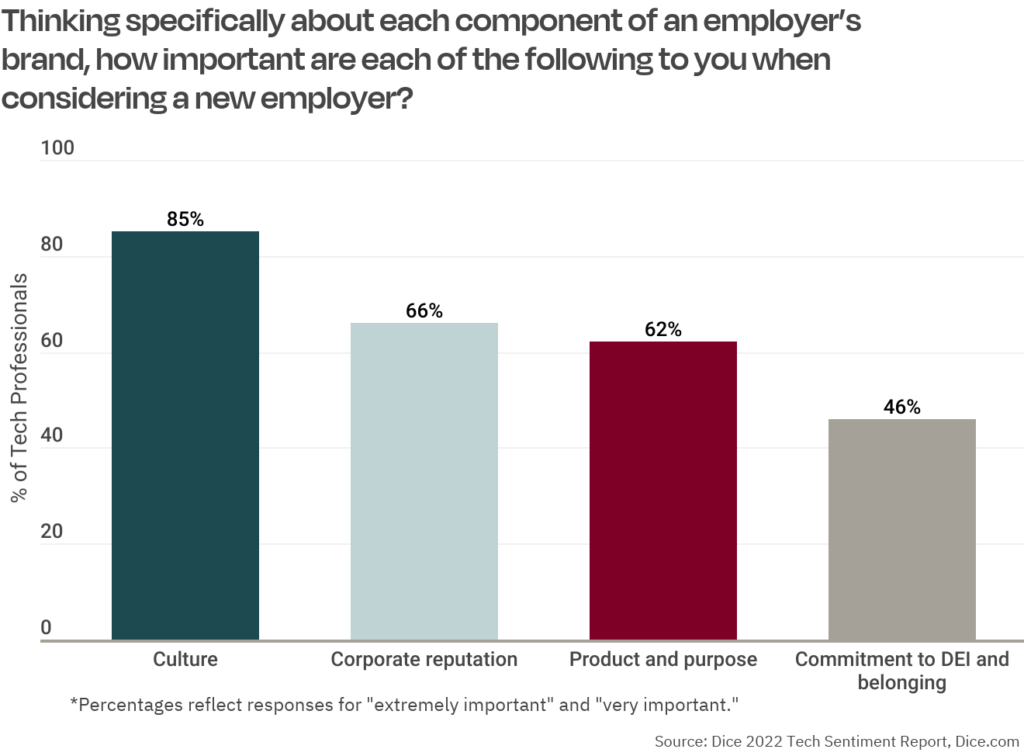 To build a company culture that attracts and retains tech talent, consider:
Connecting employees to your organization's purpose in meaningful ways
Creating opportunities for employee engagement and connection
Instituting employee recognition programs
Being more transparent in your internal communications
Giving teams more autonomy
Scheduling regular one-on-ones
It's clear that your brand and reputation as an employer is critical to attracting tech talent, and when you consider 52% of tech professionals are likely to change employers in the next year, retaining your current tech talent, too. To learn more about what professionals want from their employers right now when it comes to things like remote and flexible work, benefits, merit increases and more, check out the Dice 2022 Tech Sentiment Report.