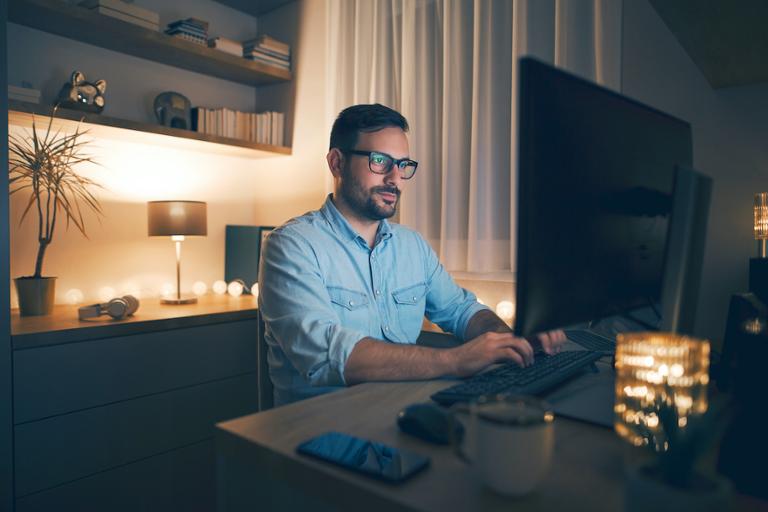 Over the past few years professionals have increasingly come to desire – and expect – to have remote work options. This can take the form of a less formal policy that allows employees to work from home a few days per month, to comprehensive programs that outline full-time remote work for dispersed employees. And, while recent circumstances have shifted many employers' stance on remote work, professionals have wanted this option for years – and this desire is slated to grow even stronger moving forward.
The desire for these options is perhaps no stronger in any industry than in tech. According to the Dice 2020 Tech Salary Report, which aggregated data from more than 12,000 technologists across the U.S., some employers have been reluctant to extend this. For example, 61% of survey respondents said that they wanted to work remotely at least half the time, but only 24% of them had the opportunity to do so. Even more, 16% of respondents said remote work isn't even allowed at their company for their specific role.
Despite studies showing that remote work opportunities can translate into happier, more productive employees, it seems that a subset of employers are reluctant to offer more offsite flexibility due to the difficulties associated with communication, management and fostering an innovative workspace. Clearly, there is a disparity between what technologists want and what some employers are willing to offer. And, for employers that are looking to hire, making their remote work policy clear can have tremendous impact on their ability to source and hire
How to Hire Remote Workers
The first step to developing a remote tech workforce strategy is laying the groundwork for how your business will connect with candidates seeking remote jobs. After all, a key goal of any remote work initiative is to make your business a magnet for in-demand tech professionals who may not live in close proximity to your office location, or who simply prefer not to work often, or at all, in a traditional office. Follow a few key principles when hiring full- or part-time remote professionals:
Integrate Remote Hiring with Your Employer Brand: Whether it's in your online presence or something recruiters bring up during interviews, make sure remote work is a clear part of your employer brand. Candidates want to know how remote work will impact their day-to-day, as well as their career path. Make sure that you have clearly ways for addressing both of these.
Personalize Outreach: If your business is hiring technologists that will primarily or entirely work remotely, make sure that your communications address their specific questions and needs. An easy mistake would be to have the same outreach and communications for in-office and remote candidates.
Assess Technical & Nontechnical Skills: Since remote work requires a higher level of communication and independent work, make sure that you can get a sense of your candidate's work ethic and approach to teamwork and collaboration. In many ways, remote professionals need to be more proactive and communicative than their in-office counterparts. Make sure you understand their methods
Offering remote work options is a clear way to stand apart from your competition. At the same time, it allows your recruiting team to seek out candidates that our outside of a commutable distance to your office. When searching for highly specialized positions, expanding your search to the rest of the region or country can ensure that you find the right professional for your specific needs.