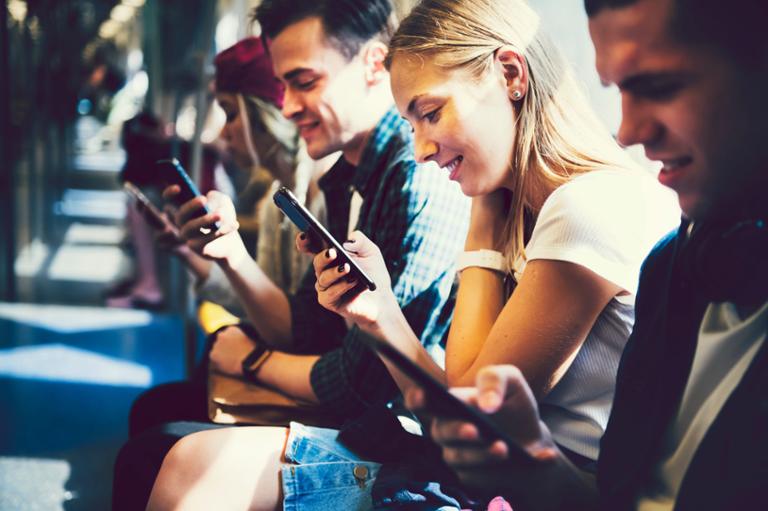 Generation Z. Post-Millennials. Centennials. No matter what name you use to describe this 72 million-strong generation, they're the next group of workers you'll need to know how to hire, manage and retain. By 2020, more than 15 million Gen Zers are expected to have already started their job search. When getting to know them, there's no time to waste. From a recruiting perspective, the most important thing to note is that the go-to strategies you used on previous generations will not cut it for Generation Z. Just as you adapted your approach when Millennials took over the pipeline, you'll want to do the same for these incoming Gen Z professionals. To equip you with the most effective approaches for engaging Generation Z, Dice looked to the experts. In our newest eBook,
Hiring Gen Z: Insights From Industry Insiders in 2018,
recruiting pros explain their own take on this generation—as employers, parents, and observers. Check out the eBook to learn their practical tips for finding, recruiting and hiring this emerging talent pool. Here's a quick look at some of the insights shared by the pros:
"Never, never, never ghost a person. Never!"
—
Jo Weech
, CEO and Founder of Exemplary Consultants
Generation Z places a premium on personal interactions, so never fail to follow up with these candidates during the hiring process. Another no-no for those trying to woo Gen Zers, Weech says, is bombarding them with random jobs or asking about friends they could refer to your open positions. Not being mindful in your approach is a surefire way to earn a bad reputation with Gen Z job seekers.
"Thirty minutes to complete a job application? Gen Zers can buy a game, create a profile and beat the first two levels before they attach their résumé
to page six of an application."
—
Nick Livingston
, CEO and Co-founder of Honeit
The core message here? Employers may need to rethink the job application process to better appeal to Generation Z. As the first true digital natives, Gen Z workers have the shortest attention spans in history, and high expectations for their virtual experiences. Consider how your current process impacts the candidate experience; if it's overly tedious and traditional, Gen Zers are likely to abandon it. Being clear and concise with your candidates will help them understand the path from "Level 1 (now) to their Level 3 (future) selves," Livingston says.
"Optimize each stage of the prospect, applicant and candidate journey to decrease abandonment, increase attractiveness to the underrepresented, and improve quality of hire."
—
Torin Ellis
, Diversity Strategist and Author of "Rip the Resume: Job Search & Interview Power Prep"
To successfully tap into the pipeline of Gen Z talent, Ellis recommends that employers make efficiency their number-one priority throughout the hiring process. This generation has its own communication style, so recruiters will need to know their audience and keep that in mind when conducting their candidate outreach. "In the end, we know what a client needs, and we must connect it to how Gen Z receives and processes information," Ellis explains.
"Inundated with social responsibility and scenes of injustice around the world, these influences shaped Gen Z's minds and exposed them to the harsh realities of most -ism's (sexism, racism, etc.) at a young age."
—
Alex Putnam
, Recruiting Consultant and Founder of SPLICE
Putnam reminds us that the internet has played no small part in shaping Gen Z to become what he calls "the most socially conscious generation to date." And as the most diverse population in history, Gen Z expects inclusion across race, gender, religion and more. For employers, a commitment to diversity and equity (
as demonstrated in your employment branding
) must be strong, consistent and personal. Whether it be your company culture, sustainability practices or philanthropic endeavors, champion every effort to make a positive difference. Gen Z will certainly notice.
Want more expert insights on what makes Gen Z tick? Download Dice's eBook,
Hiring Gen Z: Insights From Industry Insiders in 2018
,
for more tips on tailoring your approach to this new generation of tech professionals.