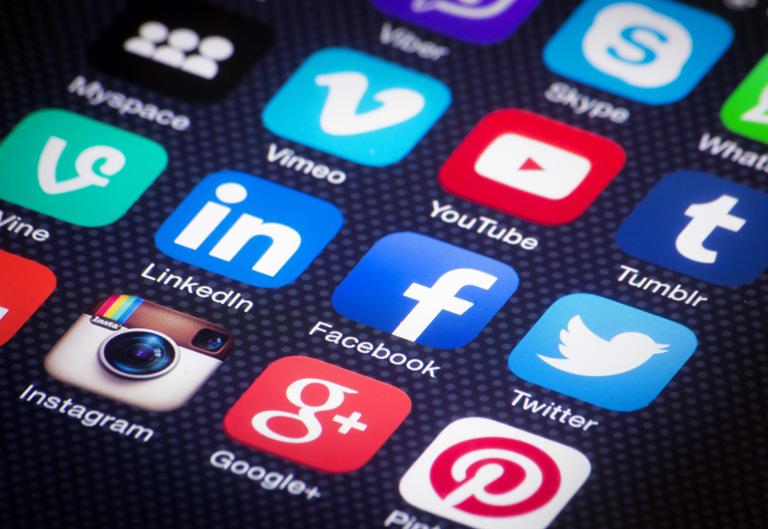 Although measuring rising followers and engagement scores is a first step when getting into social recruiting, a recent survey by Gallup found that these soft metrics can prove misleading. As your social recruiting programs mature, it's important to dig a little deeper to see how your efforts are impacting your business goals. Here are six metrics that will allow you to track, manage and understand the cause-and-effect relationship between investments in social recruiting and performance.
Sources of Influence
Recruiters have historically tracked source-of-hire to identity and focus on the most fruitful sources of talent. But modern applicants may be influenced by multiple sources. Asking applicants to check a box may not tell the whole story. For instance, did the candidate learn about the company through a friend and then follow the company, or engage with recruiters on social media before applying? To determine the most influential sources of hire, and the role played by social media, ask candidates to either rate or rank all of the factors that influenced their decision to apply.
Applications Submitted via Social Networks
Tracking the share of applications your company receives directly from various social networks, and comparing your stats to industry norms, can help you evaluate the effectiveness of your outreach and whether further investments in staff time or tools are justified. In 2015, for instance, an average of 10.25 percent of applications came through social networks, according to iCIMS. The information and construction industries had the highest share of applications submitted via social networks, while education and health services had the least. Social Applications as a Percentage of Total Applications Across Various Industries: Information: 12.25% Construction: 12.25% Leisure and Hospitality: 11.25% Trade, Transportation and Utilities: 10.75% Manufacturing: 10.75% Professional and Business Services: 10.25% Financial Activities: 9.75% Public Administration: 8% Education and Health Services: 7.5%
Referral Rates
Engaging candidates on social media isn't strictly for recruiters: it's a team sport. Associates should be joining in, interacting with candidates and generating referrals, according to Nancy Borgia, talent acquisition leader for Oatey. In a recent Webinar, Ashley Cheretes, Recruitment Marketing Manager at ADP, offered some additional advice on how to leverage your internal staff to create your own employee-generated social content engine. Embrace the collaborative nature of social media, and use social analytics to figure out the best times to post new content. Tools such as DynamicSignal's VoiceStorm can likewise make it easy for social and HR teams to push content in your employee's feeds so they can quickly share it in social channels. If your employees and managers are effectively using social media to sell your brand and culture, then it stands to reason that referrals as a percentage of applicants and hires should increase.
Time to Hire
Surveys suggest that 67 percent of tech professionals are confident they can find a favorable new position in the upcoming year, and 79 percent of job seekers use social media in their search. If those stats are accurate, and your social recruiting program is working, Borgia says the size of your talent pipeline should increase and time-to-hire should decrease over time.
Recruiting Cost Ratio
Recruiting Cost Ratio (RCR) is replacing Cost Per Hire (CPH) because it not only considers internal recruiting costs, but also external factors that impact performance such as job function, skill levels, labor market conditions and industry practices. Calculating your RCR lets you benchmark your team's performance against other organizations, or compare the productivity and efficiency of individual recruiters who devote more of their time to social media outreach.
Comparing Recruiting Cost Ratio (RCR) to Cost Per Hire (CPH)
Recruiter 1 Recruiter 2 10 Software Developers 5 Sr. Engineering Managers $550,000 in total salary $650,000 in total salary $50K in recruiting costs $65K in recruiting costs CPH = $50K / 10 = $5,000 CPH = $65K / 5 = $13,000 RCR = $50K / $550K = 9.1% RCR = $65K / $650K = 10% If you were to use the traditional method of CPH, Recruiter 1 would rate much higher in cost efficiency than Recruiter 2. However, since RCR is calculated using total salary cost instead of number of hires, it provides a much more evenhanded evaluation, since higher-salary staff members require more time and effort to recruit.
Quality of Hire
Following the data trail between social recruiting activity and the performance of new hires over the course of their careers may not be easy or free, but it can be the best thing for your company, according to Gary Zukowski, senior VP of CareerArc. To evaluate true ROI, consider running a cost-benefit analysis that compares the total cost of acquiring an employee and getting them up-to-speed with their long-term impact on the organization's top and bottom line. Reference these examples from SHRM to determine the most influential way to measure quality of hire. "It's not just a numbers game," Zukowski said. "Your recruiting efforts on social media should attract high quality, culturally aligned candidates who contribute more, stay longer and who are promotable."