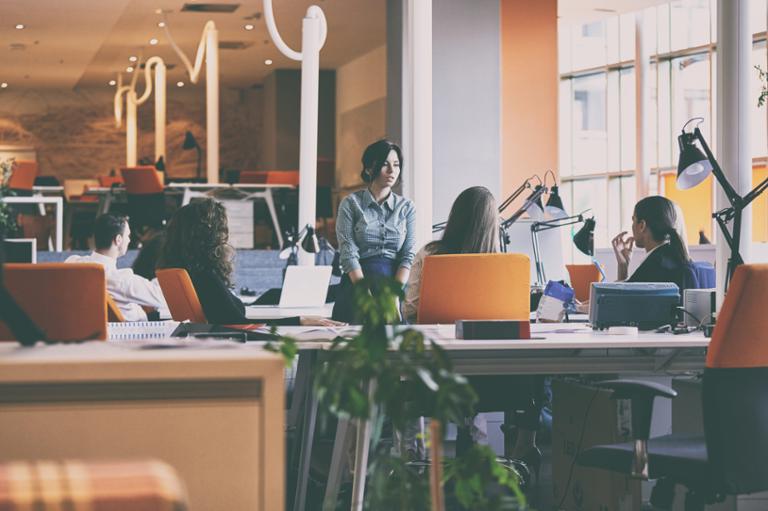 Competitive compensation and strong benefits packages are important to technology pros. But those things alone aren't likely to compel in-demand tech talent to join (or stay long with) your organization. Add a culture of innovation to the mix, however, and your company will find it's better positioned to attract the technology staff it needs to succeed and become an employer of choice. Consider the results from Dice's first-ever Ideal Employer survey. More than 5,400 U.S. tech pros responded to that survey, and the top 30 "ideal employers" they named had several things in common: competitive salaries, financial stability, and, notably, cultures that support innovation and growth. Companies such as Google, Amazon, Microsoft, and Apple — which collectively led the list of ideal employers — are all known for fostering cultures of innovation. But many other firms understand the importance of creating this type of culture, and recognize that it's essential to giving them an edge when hiring technology talent. Digital industrial giant GE, for example, invests in budding talent through its early career leadership programs. It also offers development opportunities for employees at all stages of their careers at its GE Crotonville global leadership institute.
An Innovative Culture and "EVP" Go Hand-in-Hand
Companies often struggle to build and maintain a culture that supports innovation because "culture" is an intangible thing that evolves as a business grows and changes. Culture is also part of a company's equally abstract employer value proposition or "EVP." As explained in our e-book, 5 Strategies to Attract Top Tech Talent, EVP "represents the things a professional can expect to experience once they become a part of your organization." EVP is something employees experience deeply. It also can impact your firm's ability to hire tech talent: Employees who feel positive about your EVP are likely to become enthusiastic ambassadors of your employer brand. And what better advocates for your culture than those who know it firsthand? When working to build your own unique culture of innovation, it's important to understand its connection to your overall EVP. Here are three strategies that can help your organization make strides on both fronts:
First: Check the "Tone and the Top"
Is your executive leadership team talking about innovation? They are the face of the company, and play an essential role in communicating its vision and promoting its brand and products to the public (and, by extension, potential tech hires). Our research shows that more than three-quarters (77 percent) of professionals agree that strong executive leadership is key to making an employer truly "ideal." Your executives should be seizing every opportunity to shine a light on cool initiatives underway at the company, and explain why your business is a great place for tech talent to work. Sharing thought leadership at high-profile events, in industry publications or through social media can help raise the visibility of your firm's leaders and help tech pros associate them with messages about innovation. Billionaire Richard Branson, for example, communicates his thoughts on innovation, entrepreneurship and success through his blog, which he updates often. (That speed of publication is rather miraculous given his incredibly busy schedule.) Do a quick web search for "Richard Branson and blog and innovation" and you'll see that Branson's daily musings get a lot of traction in the media. Reaching out to small audiences can deliver big returns for your organization, too: Just look at the founders of Michigan-based Menlo Innovations, Richard Sheridan and James Goebel. They promote their business and its unusual approach to software development (and, in turn, help the firm attract tech talent) primarily through public speaking appearances, office tours, and training sessions.
Second: Provide Meaningful Work
Respondents to our Ideal Employer survey cited "challenging and interesting work" as the second-most important attribute of an ideal employer, right behind competitive compensation. For Millennial tech professionals—the workers many companies struggle to recruit and retain most—this attribute ranked third in terms of value and was tied with "positive organizational culture." The message: Meaningful work matters to all technology professionals. When hiring, be sure to provide compelling details about the work that your company does, and discuss the ways that you strive to keep your tech team inspired and satisfied. A bold and aspirational mission statement can help to underscore your firm's commitment to providing meaningful work. Google's mission, for instance, is "to organize the world's information and make universally accessible and useful." Also, check in often with your existing technology staff members to ensure they are content with their responsibilities. If they aren't, work with them to find ways to grow their skills, explore new avenues at the company, and innovate. Offering continuous learning and development programs is one approach. That's how companies such as Pandora and Yelp help to keep their top talent engaged.
Third: Recognize that Tech Pros Need Time to Innovate
It's important to give your team the freedom and flexibility—and encouragement—to innovate while on the job. Formal (and impromptu) brainstorming sessions, designated "innovation days" and corporate hackathons are just some ways to fuel creative thinking among your tech staff and inspire them to explore new ideas. Having processes in place to help make innovation easier is also essential, as Intuit's co-founder Scott Cook explained in a recent interview with McKinsey & Company. He said Intuit has "a series of systems and a culture" that help make it "easy and fast and cheap" for employees to run experiments to test ideas they are passionate about. It's also critical to help your tech team achieve better balance between their work responsibilities and their personal lives, so they have time to focus on innovation and stay passionate about their work. If they're burdened by excessive workloads and unrealistic expectations, they're not likely to have the time or energy (or motivation) to innovate while on the job, or anywhere else for that matter. (You might even want to consider giving your team members time off work to explore their own projects; that approach to driving innovation has worked well for 3M!) Seventy-seven percent of professionals cited manageable working hours as a top attribute of an ideal employer in our recent survey. Interestingly, our research also found that the top 30 ideal employers have some work to do in this area. If your firm has a strong reputation for helping employees maintain work-life balance, be sure to make that especially clear to job candidates. Fostering a culture of innovation, and promoting it as a core part of your EVP, can help your organization earn "ideal employer" status with in-demand tech pros. When you create an environment where people want to work, top talent will be more likely to come knocking. For more strategies and other insights from our Ideal Employer survey, download 5 Strategies to Attract Top Tech Talent.