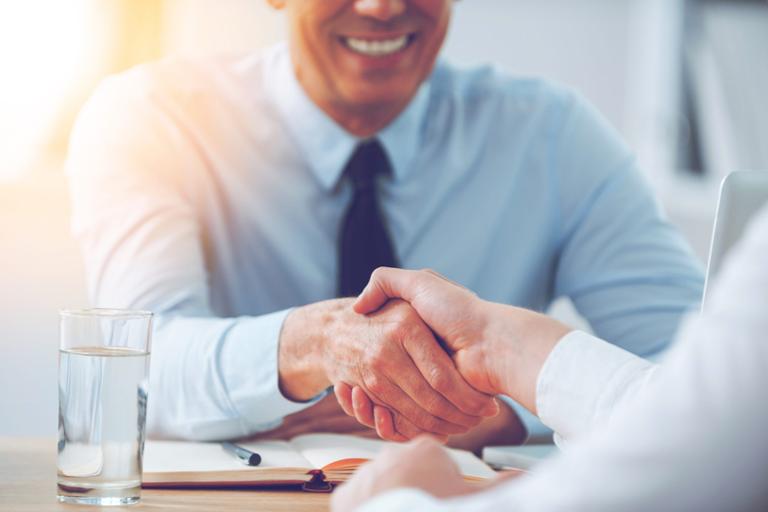 With tech unemployment hitting notable lows, employers are realizing that the balance of power has shifted toward tech candidates, requiring a new approach to interviewing and hiring. "Given the difficulty of getting candidates to interview, employers are having to take a long-term view of the recruiting process," explained Dr. John Sullivan, well-known recruiting guru from Silicon Valley and Professor of Management at San Francisco State. "Some are even offering incentives just to get an opportunity to speak to talented technology professionals." While perks and marketing practices vary from company to company, here's a look at some of the strategies and incentives that employers are using to get candidates to agree to an interview or accept an offer.
Wine and Dine
Companies are throwing more and more money at candidates just to meet, Sullivan noted. Professionals who have a job aren't willing to leave work early to interview for a long-shot opportunity; and as a result, leading tech companies are hosting gourmet dinners at exclusive restaurants or festive social spots (such as San Francisco's Foreign Cinema), complete with champagne, to engage with tech workers in an informal setting. With an event like that, there's no pressure, no strings attached. Essentially, it's a "get to know us" that takes place after-hours; the emphasis is on talking shop with real employees, not recruiters. In a similar vein, representatives from smaller companies with more modest budgets are offering to buy employed candidates coffee or after-work drinks so they can meet casually on the QT.
Paid Interviews
If a company or startup asks a candidate to create real work product, either in their office or as
part of a homework assignment
, they are legally obligated (in most cases) to pay for the time and effort. But companies may also pay for the time it takes for candidates to interview or complete pre-hire tests. In addition, some companies will even pay for a Lyft or Uber ride to get candidates to (and from) an interview. Others are offering gift cards and product samples to prequalified candidates for attending a face-to-face. "Don't be afraid to ask, because an employer will do almost anything to get a highly qualified candidate to interview," Sullivan noted.
Accelerated Decisions, Relaxed Requirements
There's also been an emphasis on eliminating long, drawn-out hiring processes. Companies are looking to increase interview participation by scheduling interviews within 48 to 72 hours of receiving résumés from TransTech IT Staffing, according to John Rabito, that company's VP of Sales and Operations. In some cases, hiring managers are also letting a candidate know up-front that they are qualified, as a way to entice them to take the next step. They're also promising same-day decisions and offers. On top of that, many employers are loosening college and experience requirements to expand the pool of available candidates. For example, chipmaker Intel has created a
"tech grad" job category
to attract candidates with relevant classroom or work experience from technical programs such as coding boot camps. Instead of administering a coding test or take-home questionnaire right off the bat, employers are waiting until they meet face-to-face with candidates to assess mutual interest.
Up-Front Money
Companies are offering
hefty signing bonuses
to get employed tech pros (or those with scarce, in-demand skillsets such as
blockchain
) to take the plunge. Generous training allowances, guaranteed review periods, bonuses, and raises are all offered as pre-signing enticements. "We've not only seen the signing bonuses for full-time workers increase tremendously, companies have reduced the eligibility requirements for annual bonuses down to levels we've never seen before," Rabito said. "Workers at a production level can earn bonuses as high as 10 percent to 15 percent of base salary."