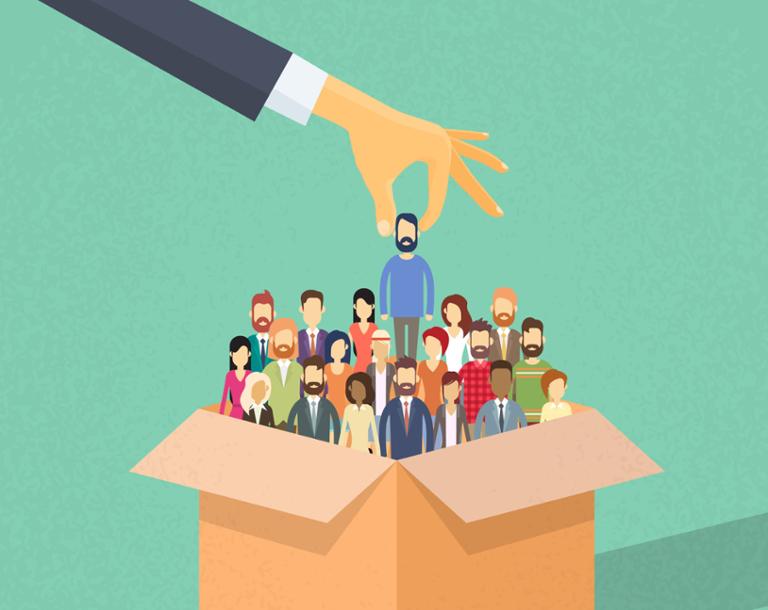 Editor's Note: This is the second article in a series highlighting best practices to optimize your tech hiring for quality and speed. Here we discuss how to keep your talent bar high as your organization scales. You can also check out the first article in the series. According to a recent Spiceworks survey, more than 60 percent of mid-sized firms and 70 percent of large companies will hire more tech pros in 2018. With an increased pace of hiring, there's a good chance you'll face an interesting challenge next year: How do you maintain high candidate quality when you're feeling mounting pressure to fill more positions, faster? It's not easy. "Unfortunately, there's real pressure to lower your bar as you scale up," said John Vlastelica, Founder and Managing Director of Recruiting Toolbox, a training and consulting firm that helps thousands of recruiters and hiring managers at leading tech companies work smarter in a tight tech market. "As talent acquisition leaders, it's our job to establish and always maintain a high bar, especially during big growth periods."
Get Your Hiring Teams Aligned and Focused
In Dice's new eBook, Raising the Bar on Tech Talent: A Leader's Guide to Improving Your Hiring Process, John shows you how to establish a shared vision and alignment within your hiring team about what good candidates look like, and the principles you should collectively use to make hiring decisions. That's the first key step in creating a healthy and successful hiring environment that promotes quality hiring within ideal timeframes. So what's next?
Train and Mentor Newer Interviewers
If your company is growing fast, you may have newer employees interviewing candidates. It's easy to quickly lose alignment in this environment, so be sure to support these new employees by providing them with comprehensive interview training. John stresses that it's critical to offer guidance beyond the basic behavioral interviewing (and legal do's and don'ts). Get new people trained up and aligned on what your organization believes a good candidate looks like, your unique hiring principles and trade-offs, your specific process, and your candidate experience expectations. And don't forget refresher training for more experienced employees – it's important to get everyone on the same page! Then drive accountability to this training by establishing a system of mentoring. John suggests having experienced, competent, high-bar interviewers and hiring managers pair up with less effective or new interviewers to share just-in-time feedback and coach them through difficult hiring trade-off scenarios.
Use Quality Control Programs to Drive Consistency
If you have concerns about maintaining the quality of your hires as the company grows, you might want to consider implementing programs that shift decision-making away from individual hiring managers. Tech giants such as Google, Microsoft and Facebook use various techniques to leverage talent expertise within their employee base and eliminate bias in hiring decisions. These techniques include: Hiring Committees: Google and Yahoo use hiring committees, in which a centralized group of credible and well-respected peers review written feedback and recommendations from interviewers and hiring managers to make final hiring decisions. While this approach supports a "company-first" focus and consistent adoption of new talent profiles, it can slow down the process and lead to hiring managers feeling a lack of ownership in hiring. Bar Raisers: Amazon and Microsoft require a highly skilled and seasoned employee to sit in on every interview, interview every on-site candidate, and approve all hiring decisions. These leaders act as coaches and mentors and are not part of the hiring manager's team. Bar raisers embed a well-defined quality bar into your existing process; they guide, rather than control, the hiring decisions. Pipeline Interviewing: Facebook leverages centralized and specialized interviewing teams that interview and hire specific talent profiles on behalf of the company (e.g., front-end developers, data scientists, etc.). This technique works best when you want to scale up specialized role-hiring quickly. A potential downside of this approach, though, is that candidates may be put off by not getting to meet hiring managers or other members of the team.
Are These Programs Right for Your Organization?
It depends. These programs require a tremendous amount of work to define a shared representation of what top talent looks like to everyone in the organization. These programs also demand a disciplined culture featuring written feedback and open discussion. Finally, all three require a lot of energy to get buy-in from hiring teams and create a common understanding of why the decentralization of decision-making benefits the organization as a whole. But even if your organization isn't able to fully implement programs like these, the concepts they promote (e.g., agreement on talent profiles and the sharing of candid but objective candidate feedback) are valuable and can be incorporated into your current process to help keep your talent bar high. Maintaining quality in hiring as your organization grows is important. Learn more by downloading Raising the Bar on Tech Talent: A Leader's Guide to Improving Your Hiring Process. And look for our next article explaining key steps to raising the bar on your interviewing process to support quick, quality hires.