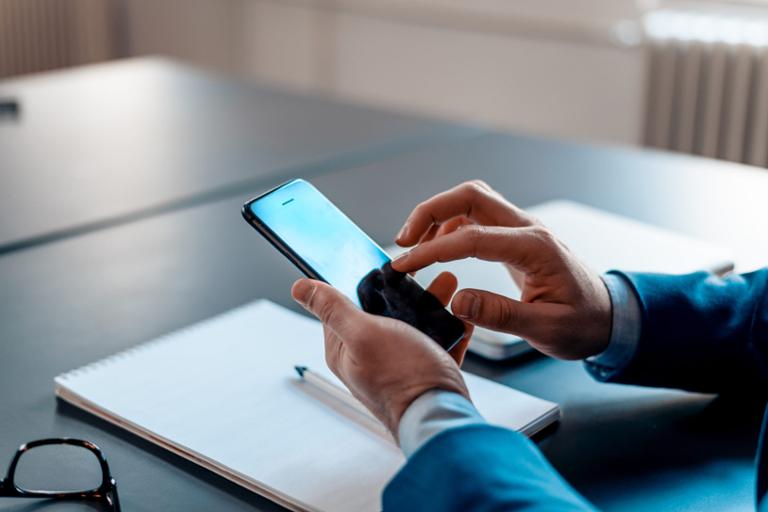 So you're thinking about adding text messages to your tech recruiting toolbox. Texting has been around
since the '90s
, which means you and your candidates are probably pretty familiar with the traditional etiquette. But using texts for recruitment is a different story. It can feel both second nature and brand new at the same time, leaving you scratching your head and not exactly sure where to start. You may even know the
high-level tactics and best practices
, but have yet to hit "Send." To help you get the ball rolling, consider this your guide to planning, drafting, implementing and executing an effective text message recruitment strategy, complete with input from recruiters with first-hand experience.
Planning
Given the sensitivities and evolving regulations around personal data, texting tech candidates is more complicated than pulling out your phone and typing out a cute, customized message. As such, if you're going to make texting part of your overall recruitment strategy, ask for input from hiring managers and stakeholders to find the right tool to support this initiative. The right tech solution can make your job easier by helping you send messages in a secure, compliant way, manage multiple messages at once, facilitate ongoing engagement, and integrate with your ATS. Matt Dodgson, director at
Market Recruitment
, shares: "We selected a text messaging vendor through a group decision-making process. Each member of the team tested out three software finalists. After trying each one out for a few days, we conducted a group evaluation and picked a final vendor. This helped ensure that each team member really had a say in the process." Usually, he added, "implementing new technology can be tough, but we had full buy-in from the team because people at least felt a little familiar with the software before we hit 'Go.'"
Drafting
Knowing how you'll handle texting candidates, you can move to developing your messages. Caroline Stokes, founder of
FORWARD
and
The Emotionally Intelligent Recruiter
podcast, says: "Text messaging needs to be treated with the same approach and level of respect as email." While the content of each message will vary by organization, Stokes' basic approach includes acknowledging the candidate by name, writing in full sentences, and signing off with your name and company, to avoid any misunderstanding and prevent automatic deletion. She adds: "Approach text messaging in recruitment like you would a professional communication. You have to represent your company and your client. Failure to be professional will impact success." Of course, this framework just scratches the surface of what to include; to truly engage those in-demand tech candidates, you'll need to take things up a notch. Consider sparking the conversation with relevant content, a well-defined employer value proposition, and an enticing recruiter brand.
Implementing
Before hitting send, consider your rollout plan. Dodgson explains: "We didn't want to implement text messaging across the board immediately. Instead, we sent out an email to our database asking for volunteers for a pilot run." Combined with some added A/B testing, this served his team in two ways: First, determining which words and messages got the best reception, and second, identifying the times that work best for the target audience. While you may not have such a sizable pool of candidates to draw on initially, asking for feedback one-by-one could be just as helpful. You could even link to a quick feedback survey. One big takeaway, according to Dodgson: "Recruiting via text can be very tricky because some candidates keep their job hunt a secret. It can be detrimental to them if a colleague (or worse, their boss) sees a text from a recruiter splash across the phone." So be mindful of your
passive candidates
.
Executing
As you start texting, there are a few key things to keep in mind about tech candidates, whether active or passive. First, always make your intentions known. Building on Dodgson's earlier findings, Marsh Sutherland, president at Walden Recruiting, says he doesn't recommend cold-texting potential candidates out of the blue. "Establish a relationship and agreement first over email or social. Then ask permission to text them." This ensures you'll remain in the candidate's favor, which is arguably the most important part of your job. Another crucial factor:
timing
. Dodgson's testing found that, even though candidates might not want their colleagues to know they're on the market, they also don't want to receive texts outside the nine-to-five timeframe. "To our surprise, the best time to contact a candidate was in the morning (between 8 and 10 a.m.), presumably before the workday got too hectic." And finally, make your texts actionable by including a clear-cut next step (think scheduling, check-ins and status updates). Michael Flanigan, a staffing manager at
CRH Americas, Inc
., explains: "Putting together concise messages with a call to action at the end really helped us. We've seen a significant drop off in phone tag, as well as being able to engage with candidates in a shorter period of time." Dodgson agrees: "We learned to include a link to confirm an appointment, and always to give recipients the option to discontinue receiving texts." With all of this in mind, tech recruiters can (and should) incorporate texting into their everyday communications. The sooner you do, the more comfortable you'll be, increasing the odds of in-demand tech candidates receiving, opening and responding to your outreach. In today's hiring landscape, every message counts.
Ryan Leary
helps create the processes, ideas and innovation that drive RecruitingDaily. He's RecruitingDaily's in-house expert for anything related to sourcing, tools or technology. A lead generation and brand buzz building machine, he has built superior funnel systems for some of the industry's top HR Tech and Recruitment brands. He is a veteran of the online community and a partner at RecruitingDaily.