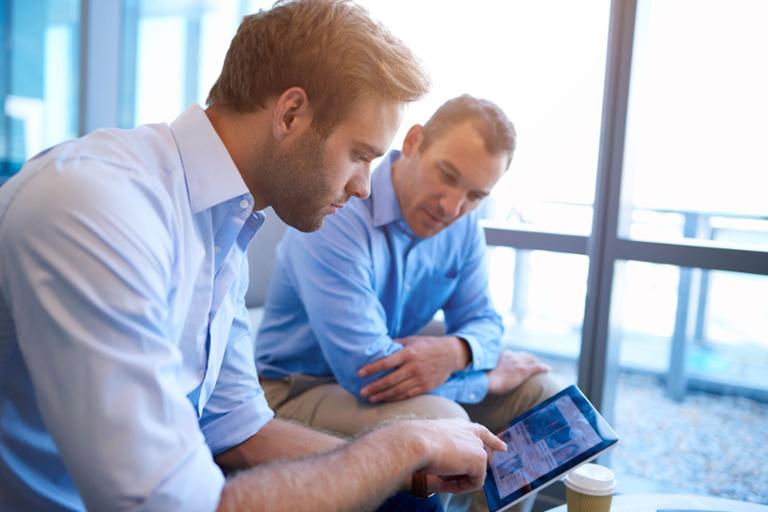 There's a famous
back-to-school ad campaign
, dating back to the mid-1990s, featuring gleeful parents cruising the aisles of an office supply store while their miserable kids lag behind. It's all set to the tune of "It's the Most Wonderful Time of the Year." Funny enough, you might hear a few recruiters humming a similar song as we move into fall, because it's a busy time for talent acquisition, too. There are seasonal hiring spikes to tackle, new college grads to onboard, events to attend… and just around the corner is year-end (and then the promise of a new one).
New Kids on the Block
The interns might be back in school, but for some recruiters, college students remain a top priority. New hires, still riding high from graduation, need to get acclimated and learn the expectations of an entry-level job. Consider assigning each hire a mentor to act as both their personal guide around the office and their first line of support when it comes to their work. And don't forget about recruiting interns; many organizations start looking ahead to next summer before this one officially ends.
Get to Class
Recent grads aren't the only ones learning new things this time of year. Fall ushers in a slew of conferences and other networking events, all geared toward recruiters and HR technology. There's the
HR Tech Conference
in Las Vegas,
HR Call to Action
in Scottsdale in early October, the
HRSouthwest Conference
in Fort Worth, and more. If trade show-style conferences aren't your thing, there are more collaborative options, such as the HR Technology Experience events taking place in
New York
and
Los Angeles
. No time to leave the office? Add some of
Dice's sponsored webinars
to your calendar, or
check out some e-books
.
Wrap It Up
If we're being totally honest, September just opens the floodgates to year-end. Before you know it, we've passed the autumn equinox, breezed by Halloween, stuffed ourselves silly for Thanksgiving and, without even noticing, we're into December. Don't let the fall pass you by; now is the time to get organized around that inevitable report you'll be expected to pull. Start looking at the data you've collected all year. Look past the basics and examine metrics for application drop off, offer acceptance rate and cost to acquire—all factors that will inform next year's strategy.
Fall Forward, Not Back
And speaking of next year, once you have insight into what worked (and what didn't), spend some time evaluating your current technologies. That's right; we're going to bet that you use more than one and might not even know its full capabilities. (Like the enhancements Dice just made to its
TalentSearch
platform.) As the industry advances, so do the solutions, even at the enterprise level. If the functionality you're looking for isn't part of the package now, find out if there's an integration available. Either way, don't try to skip ahead to next year without doing your homework first. Sure, every seasonal shift brings about change for the recruiting space; but the start of fall is especially notable. September is a sneaky month—one false move and, boom, it's the holidays. To avoid this common pitfall, carve out some time to make a plan of attack. Include deadlines for things such as seasonal hiring, a check-in with those recent new hires, one or two events for personal development; and, of course, schedule plenty of time to reflect on this year's progress and next year's goals. You know that this part always takes longer than you expect, so pad the process and block it off sooner rather than later (and maybe order some new office supplies while you're at it, too).
Noel Cocca
is the founder and CEO of RecruitingDaily and its merry band of rabble-rousers. He aims to produce at the sweet spot between content and actual awareness by creating great work for living, breathing human beings in recruiting and hiring. He works to ease problems, both large and small, from startups to enterprises.