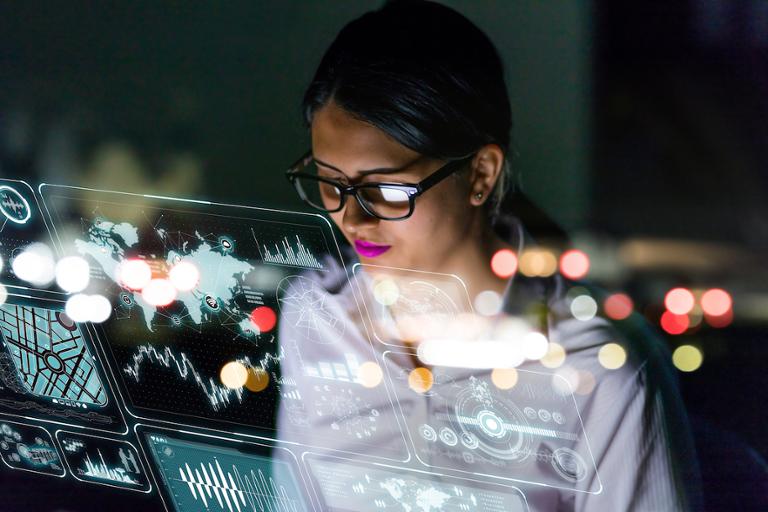 Every recruiter today should know that time is money. Time spent sourcing and vetting resumes and candidates is invaluable, but most employers are asking themselves how they can be more efficient. At the same time, competition and the high demand for tech professionals adds to the time and resources needed to make a hire.
The Many Challenges for Recruiters
Recruiters – whether they're in house or working for an agency – face a two-sided issue when it comes to sourcing a pool of candidates. While they need to provide their hiring managers with a solid list of professionals, these professionals also need to be relevant, qualified and interested in the opportunity being offered – otherwise, they're likely to drop out during the interviewing process because the job isn't right for them, or they won't respond to begin with.
This sourcing challenge drastically grows when sudden growth or reorganization increases the number of roles that recruiters need to fill. And even when the quantity of roles recruiters need to fill increases, hiring managers expect – and require – the same level of high-quality tech professionals.
How Dice Makes the Difference
There's no question that talented professionals can be the difference between a good year and a great year for a tech team, but recruiters need the efficiency and sourcing tools to make this possible. And this is precisely why we integrated our AI-powered TalentSearch solution into our job management interface so recruiters can short-list even faster – and easier. With these combined tools, recruiters can connect with not just talented professionals, but the right talented professionals. Here's a few ways Dice makes the difference:
Sourcing and Process Automation
TalentSearch, powered by Dice's proprietary IntelliSearch™ and Knowledge Graph, provides functionality that instantly delivers a curated list of qualified candidates for every job that recruiters post. This means that rather than pouring over a long list of professionals, you can instantly receive a list of relevant candidates during the sourcing process.
Seamless Sourcing Experience
Now integrated into Dice's job management interface, recruiters and hiring managers can post jobs and source relevant talent in one seamless workflow. Dice's TalentSearch also provides direct ATS integrations, which support recruiters in their existing workflow. This process cuts out the complication so recruiters can focus on the task at hand.
More Matches
With Dice, recruiters can access the largest database of unique, skilled and engaged technologists and now leverage tech-specific predictive analytics and AI-matching capabilities to easily find the ideal candidate for the right opportunity. Not only does this help recruiters by finding candidates with the right skills, but it also helps by matching relevant professionals who are more likely to be interested in the role you're looking to fill.
Recruiters today have a variety of sourcing challenges they need to overcome for nearly any tech position they need to hire, but with the right tools, they can short list and provide their hiring managers with the most qualified candidates possible.