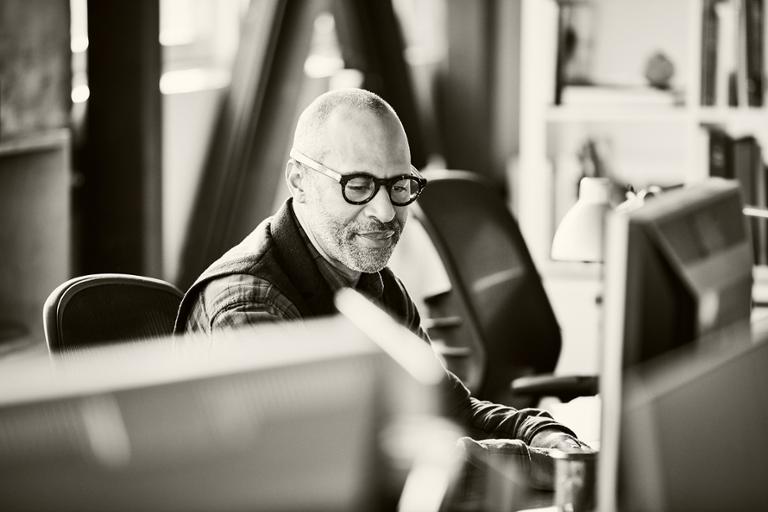 It's no secret that finding the right technologists for your open positions is difficult and factoring in an ultra-competitive market and record low unemployment rates, attracting and retaining tech talent will continue to be a challenge in 2022.
But an important part of this discussion that is flown under the radar is the soaring demand for Tech Recruiters. It's increasingly more competitive, and time-consuming, to find and hire Tech Recruiters, making it very difficult for companies to recruit the tech talent they desperately need.
Tech Recruiter Job Postings Are 3x Higher Than Last Year
Demand for Tech Recruiters has surpassed pre-pandemic levels with more than 1,700 postings for Technical Recruiters having been added in January alone according to Emsi Burning Glass, which aggregates data from the U.S. Bureau of Labor Statistics. That's a nearly 200% increase in postings compared to January 2021 and a 135% increase in postings compared to January 2020.
The graph below shows how the demand for Tech Recruiters rose sharply last spring as vaccines rolled out and the U.S. job market began to recover. However, that demand has continued to grow and shows no sign of slowing.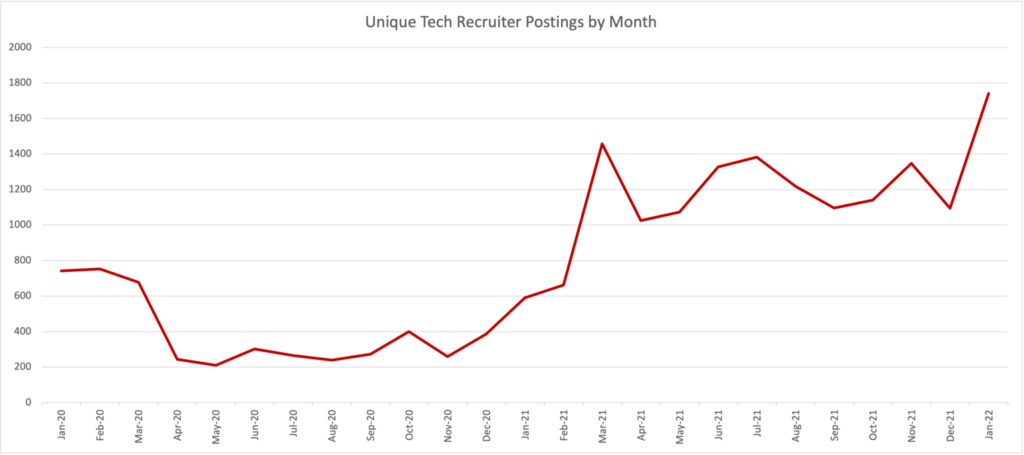 A line graph showing the growth in unique job postings for technical recruiters from January 2020 through January 2022.
Companies Offering Higher Salaries for Recruiters
The rise in demand for talent has come with a rise in demand for higher compensation. Naturally, when supply is low, the value of that supply increases and that's certainly been the case for recruiters.
Adjusted for inflation, salaries offered to recruiters jumped by 14% between 2020 and 2021, according to an analysis of job postings in large metropolitan areas. Though this statistic includes recruitment activities outside of tech, with the unrelenting growth in demand for tech talent, it can be inferred salaries for Tech Recruiters have also increased.
Recruiters specializing in tech offer in-depth industry knowledge and expert ability to navigate today's competitive tech hiring market, making them more valuable than ever before, especially for companies looking to innovate in a rebounding economy.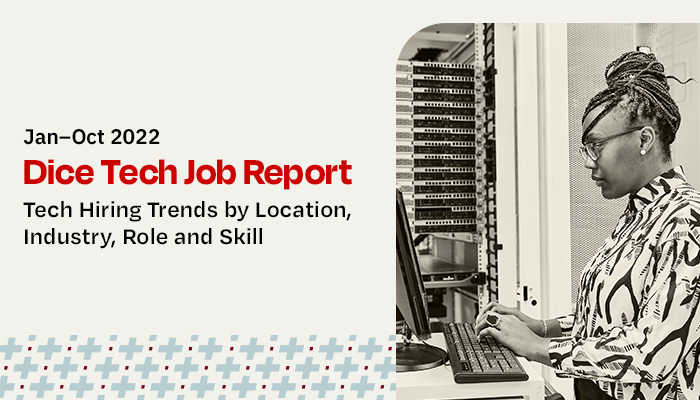 Are You Struggling to Find a Tech Recruiter?
While you find the right Tech Recruiter for your organization, Dice Sourcing Services can help you fill your open roles with key tech talent. Our in-house recruiters will operate as an extension of your team to understand your specific needs and execute a customized recruiting strategy. Throughout the campaign, you'll receive a shortlist of thoroughly vetted and qualified tech candidates to interview for your open positions.
Our team has an average of 16 years of experience in tech recruiting, having worked with a wide range of companies from small to mid-sized firms, to Fortune 100 corporations. Let us free up bandwidth for your team in the initial stages of the hiring process so you can focus on what matters most – hiring top tech talent.
Learn more about the benefits of Dice Sourcing Services or call 800-979-DICE (3423) to speak to a Dice Sourcing Services representative.