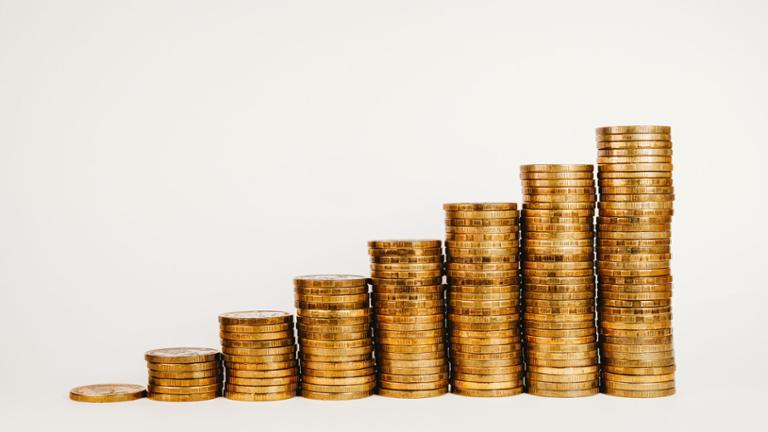 The tech industry has always moved at a breakneck pace, but it seems like things have gone turbo in recent years—which means there's more pressure on the professionals tasked with innovating to stay one step ahead of the game. The more capabilities and larger skillset an employee has, the more in demand they'll be… and that means it's likely tech salaries will reflect that demand.
That's exactly what the industry was seeing from 2018 to 2019. In The Dice 2020 Tech Salary Report, we took a look at the occupations that had the highest tech salaries, ranking 25 positions ranging from Architect and Engineering roles to Developer and Support positions. Then, we took a closer look at the top roles that are growing the fastest. And while you probably know the roles that are topping the list, you might be intrigued to learn why, and exactly how much they've grown over the last year.
The overall trend in rising salaries correlated with jobs that allowed for data management and analyzation, the opportunity to build applications, and to ensure those applications have a successful, bug-free launch. As such, the top salaried role was that of a Systems Architect, checking in at $138,277, which is up 7.7% from 2018 to 2019. That role is quickly followed by Data Architects, who actually saw their salary fall by 0.5% over the course of the year. Still, that wasn't enough to take that role out of its second-place spot with $128,890.
Rounding out the top five is Cloud Engineers, who make $128,347 with a rise of 5.6% from 2018 to 2019. Product Managers and Security Engineers are running neck and neck, with the former bringing home $121,316 at a 6.3% rise, and the latter just slightly behind at $121,228, but with a big 9.5% leap from 2018 to 2019.
The numbers continue to tell an interesting story when you do a deeper dive into the occupations that are growing the fastest. For example, Security Engineer, one of the occupations with the fastest growing salaries, shouldn't be a shock given privacy concerns, ever-emerging threats, and the seemingly constant information breaches facing the industry at large. The average salary comes in at $121,228 with a growth rate of 9.5% year-over-year.
The role of a Security Engineer comes with a lot of complications, of course, which requires special skillsets such as familiarity with network security and the ability to perform vulnerability assessments and threat analysis—especially in the face of complex corporate IT infrastructure. The more specialized a Security Engineer is and the more skilled they are at patching vulnerabilities, the more their salary reflects those capabilities.
Project Managers are also rising in the ranks, with an average salary of $116,012 with a year-over-year growth of 4.6%. Certainly, they're a vital part of a team—and not just for their organizational know-how, but for their technological capabilities as well. Companies are now looking for Project Managers that can handle everything from budgeting to stakeholder management to SDLC to business analysis and more. And the more a Project Manager can bring to the table, the more they're seeing their salary rise to meet their skill set.
Project Management roles are an incredibly important part of nearly every company's future, and with software development moving into ever more complicated territory, Project Managers are expected to have an intimate understanding of every step of the project lifecycle and to know how to effectively shepherd it through each step successfully. This is what's leading to such exponential growth in this arena, and these roles tend to go fast—the average Project Manager position is filled in about 38 days.
Software Developer also showed significant growth. Powerful knowledge of programming languages such as Java, SQL and Python, and experience with Continuous Integration, HTML5, React and more, all adds up to an average annual salary of $114,336 at a growth rate of 4.7%. Unsurprisingly, Software Engineer roles accounted for 12% of all tech job postings in 2019, taking an average of 39 days to fill. The right combination of experience and skill means everyone from Fortune 500 companies to small startups are fighting to find the people to support their front-end and back-end needs.
As the industry continues to shift and change with its ever-growing needs, these roles will continue to shift and change along with them—and so will their salaries. To see the bigger picture of which roles command the most and the occupations that are growing the fastest, read The Dice 2020 Tech Salary Report, and check out the graphs below to see how your company salaries compare to the national averages.