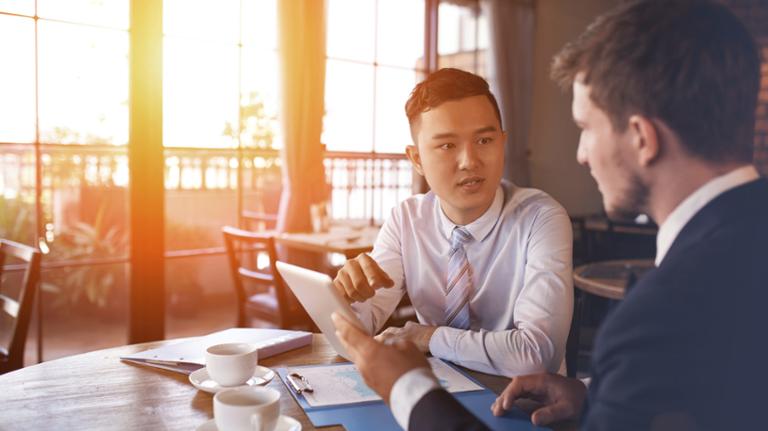 Tech recruiting, especially for top talent, has been harder for in-house recruiters and HR staff in 2019, and if trends continue to play out the same way in 2020, it doesn't appear that the job of getting the right person for the job will get any easier. With the number of open positions continuing to rise, it is a challenging environment for recruiters who want to find any candidate – much less the right candidate.
Could it be that it's time to outsource your tech recruiting efforts? Here are a few signs that it's time to take it outside.
1. You're not finding the right candidates
There are several reasons you might not find the right candidate for a technology job. For example, if you're a startup company in a metro that doesn't traditionally have a lot of tech companies, your talent pool may be more limited than it would be in other more tech-rich areas, which have the luxury of a pool of skilled tech professionals who may be eager for new opportunities.
Another common driver is a lack of granular technical knowledge in recruiters relative to the positions they're seeking to fill. While tech recruiters don't have to be technologists, they do need a higher level of technical knowledge than most people to successfully match candidates to positions. Without proper nuance in understanding technical skills, especially in highly specialized positions that require very specific knowledge and skills, tech recruiting efforts can inadvertently lead to hiring people who are fantastically skilled tech professionals – that aren't equipped for this specific tech role.
Data from a 2018 survey found that 67 percent of respondents ranked finding the right candidates as their biggest challenge. If you're constantly running into this issue, it may be worth your time o outsource your tech recruiting efforts, preferably to a firm that specializes in placing technology professionals.
2. Tech recruiting is cannibalizing your core business
Tech recruiting is a multistep, multitouch process. Identification of candidates, vetting those candidates, and impressing them – not to mention the logistics of interviewing, background screening, and onboarding – all take time. Data from Jobbatical indicate an average time of 27 working days to acquire a new hire – and that's an average, meaning that's what you can reasonably expect. HireVue reports that, depending on the industry, time to fill can range from 14 to a staggering 63 days.
But when is the world ever reasonable? Chances are you've filled positions that took much longer, while some were a snap. If you're spending inordinate time on hiring, it's time to outsource your tech recruiting. If you cut into your core business trying to fill open positions, there will be no business left. Don't cannibalize your core activities.
3. Turnover is harming the bottom line
Every organization has turnover, but when it becomes excessive, or when employees are leaving within a few months of hiring, the business suffers: in continuity, in revenue, and in morale – which affects everything. The Society for Human Resource Management (SHRM) assessed average turnover in all industries at around 19 percent in mid-2017. In some industries, it's much higher (for example, advertising has a notoriously high turnover rate). And high turnover also impacts your future tech recruiting efforts as professionals become less attracted to your employer brand.
Step 1 is to take a cold, hard, honest look at your company culture. What are people saying in exit interviews? What can you change? What is out of your control? Excessive turnover or quick turnover are both valid reasons to bring in a second set of expert eyes.
4. Growth is spiking
Growth is great – but it can also be disruptive and messy. If your organization is experiencing a huge spike in growth and the new positions that come along with it, then balancing your core business objectives, which are growing as well, while trying to augment your staff could cut into your core business.
High-growth periods are a perfect time to outsource your tech recruiting efforts to give your core staff more time to work on vital core business objectives.
5. It's time to cut costs
When the time and cost associated with creating and maintaining a strong recruitment, onboarding, and HR process starts adding up, just as in the case of growth, you could be cutting into valuable funds that could be better spent on core business. According to SHRM, the average cost per hire is $4,129 – a number that was validated by other studies.
When the ticket price keeps climbing, you may be experiencing functional and structural inefficiencies that cut into other value-adding work, and it's worth your while to evaluate outsourcing.
It's not a tough choice – or is it?
Tech recruiting and hiring seem highly personal to most organizations – something that is deeply engrained in their cultures and modes of operation. So, it's natural that you would have some trepidation about outsourcing such a valuable and, let's face it, branded function. Organizations with strong tech recruiting functions take great effort to construct top-notch experiences for their recruits and hires.
But take heart: There are firms that will treat your recruitment efforts with just as much care as you do. Be sure you look for the following qualities:
A good track record of placing outstanding hires within your industry.
A commitment to following your brand guidelines and "flavor" of tech recruiting. Make sure that you can marry your culture successfully with their expertise for a winning outcome.
A deep understanding of your specific needs and, most importantly, a deep commitment to honoring what you consider a great hire. The best outsourcing relationships are collaborative, not set-it-and-forget it.