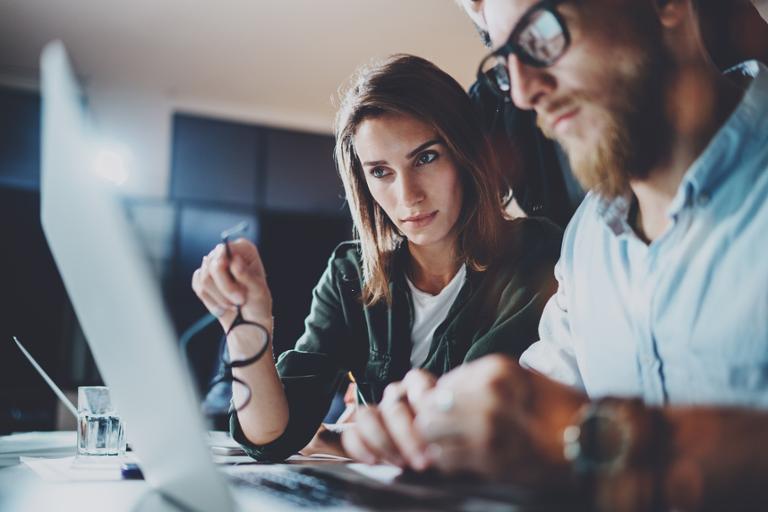 In a recent study, Beqom found the gender pay gap is alive and well… but many employees don't consider it a critical issue. That doesn't mean recruiters and hiring managers should ignore the issue; but the data also provides some serious food for thought.
As you might expect, more women than men are aware of the gender pay gap issue: 78 percent of women report being cognizant of it, while 72 percent of men say the same. Interestingly, only 42 percent of women say they know the reporting laws/practices in their country regarding the gender pay gap, while 45 percent of men say the same.
But the gender pay gap isn't the most critical issue they're confronted with. While 26 percent say "solving social issues" such as the pay gap are important, 44 percent say they'd much rather the government reform healthcare to benefit everyone. Eighty-two percent of women think there should be a federal law mandating equal pay, while only 61 percent of men agree. (This dovetails with the 73 percent of women who think a law would solve the gender pay gap, while only 58 percent of men agree, according to the study.)
Around 18 percent of male respondents believe there's a gender pay gap issue at their company, while 25 percent of women say that's a likely scenario in their workplace; meanwhile, 36 percent of women say men at their company are disinterested in closing the pay gap divide.
Interestingly, Millennials may be the most clueless to the gender pay gap issue: 24 percent in this age group say they're unaware men get paid more than women; this is over double the number of Baby Boomers (11 percent) and eight percent more than those classified as "Generation Z" (16 percent). Beqom also writes: "Surprisingly, Millennials (35%) are the most likely to say that men should NOT be advocates for closing the gender pay gap compared to Gen Zs (16%) and Boomers (30%)."
The "software and technology" industry is the least concerned with the gender pay gap, too. Beqom tracked five industries (Finance and Insurance, Telecommunications, Retail, Manufacturing, and Software and Technology) and found the other four industries prioritized "social inequality, including gender pay issues" more than tech. In the tech sector, only 22 percent say social issues should be prioritized, a full two percent below the manufacturing industry, and seven percentage points lower than those in finance and insurance, which leads the charge.
"Software and Technology" ranked second in awareness of the issue, with 82 percent saying they know a gender pay gap exists. This industry also ranked second (68 percent) for those who think there should be a law mandating gender pay equality.
On the bright side, a separate study from PayScale shows a "controlled" pay gap (one where men and women are in the same role) is quite narrow within tech. Dice data reveals the same thing, with an average annual discrepancy of $1,500 in favor of men when viewed in more general terms. These data-points may show why those in tech are less concerned about gender pay gap issues than in other industries, but parity is ultimately the truest mark of pay equality.