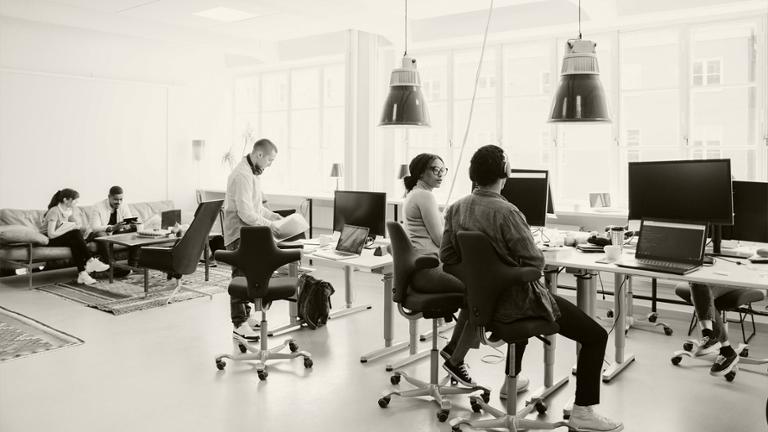 The best recruiters have proven their value throughout the pandemic by adapting. Through the uncertainty and a hiring landscape that continues to be unsettled, recruiters who continue to learn new skills, support and advocate for DEI initiatives in their organization, and focus on internal mobility will be the ones who continue to succeed in powering their organizations with top talent.
1. Learn New Skills
At the onset of the pandemic, when hiring slowed (and halted in some industries), unexpected downtime prompted many recruiters to focus on sharpening their skills and picking up new ones. Then, as hiring and onboarding went virtual, recruiters who had not engaged with virtual recruiting and hiring before had to learn these new techniques on the fly. The pandemic required a lot of that – learning on the fly – and continuing that prioritization of learning as the job market continues to gain momentum again will only increase the value you bring to your organization.
Other topics and skills recruiters have opted for learning more about as the tech hiring market has changed are employer branding, social recruiting and SEO for job for job postings. And it's not just tactical skills that warrant attention in this new normal. Brushing up on soft skills like empathy and compassionate communication can improve your value as a recruiter to both your coworkers and internal employees as well as the job candidates you interact with.
2. Support and Advocate for Diversity, Equity and Inclusion
In a recent Dice survey, 48% of technologists said a company's reputation regarding diversity, equity and inclusion factors into their decision to join that organization. Being actively involved in your organization's initiatives around diversity, equity and inclusion will not only help you speak to those efforts when candidates ask but will also heighten your awareness to hiring and recruiting practices and processes that need to be adjusted to be more inclusive.
Though creating and supporting an inclusive workplace is certainly a company-wide priority, recruiting can lead the effort. To learn more about technologists' experience with discrimination in the workplace, how they perceive DEI efforts and the importance they place on it, check out Dice's Equality in Tech Report.
3. Focus Internally
If internal mobility isn't already part of your hiring strategy, consider the benefits it offers; increased engagement, faster speed-to-hire, lower costs and best of all, improved retention. With millions of U.S. workers quitting their jobs, those changing employers on account of stagnation in their career or barriers to growth may have stayed with their employer had internal mobility been an advertised option.
With the market as competitive as it is, and unemployment at historic lows, internal mobility is a great strategy to leverage. Consider your existing structures and employees or teams that might benefit from up-skilling (or re-skilling). Not only does this help mitigate low supply of talent but can reinvigorate employees who might have been considering a change in employers due to stagnation.