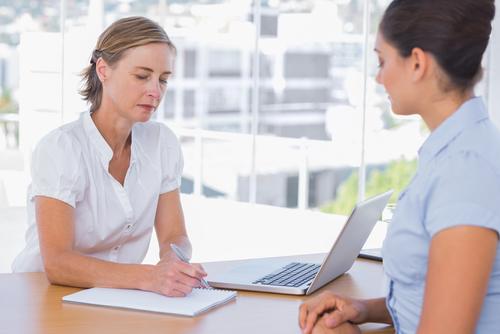 Defining a good sourcer is a great place to start at SourceCon Winter 2013 in Atlanta. Adam Lawrence, @lawrenceadam, Head of Global Sourcing at Alexander Mann Solutions (AMS), was the opening keynote speaker at SourceCon. His topic was the value of sourcing. Perspective Lawrence has researched the top three pain points for leaders of talent acquisition. The answers came back as 1) time, 2) consistency, and 3) cost. Once upon a time, recruiting was a split between recruiters and low-level technology. In 1989, recruiting became dynamic with the online explosion of job boards, new channels, and recruiting-specific technology. Sourcers came on the scene because the operation of these channels became more complicated and needed a specialist.
Companies are spending more and more on tech and sourcing/recruiting, and are seeing diminishing returns. The opportunity now comes from market mapping, market intelligence, and candidate attraction. Candidate experience can also be included. What people want in the hiring process:
Hiring Managers – Resources and fast, easy recruiting
Recruiters – Visibility
Sourcers – Recognition
Candidates – Jobs and good opportunities
Sourcing is perceived as being tactical, and when it is done well, it is mostly invisible. When a function is invisible, they are viewed as disposable with little value. Therefore, sourcing needs to become bigger than finding people. What is the role of a sourcer? The sourcing team at AMS consists of 250 people. Sourcing is external candidate focused with passive candidate identification. Sourcers are responsible for candidate experience through expectation management. Sourcing is not recruitment administration or scheduling, and it is not optional. A sourcer is not a junior or trainee recruiter. It's a common mistake in my opinion. What does good sourcing look like? This is going to be different for every company. Good souring starts by mapping what you do in order to identify bottlenecks. You can measure every step of the sourcing process. The metrics that matter are:
Cost per hire, which is measured by external cost PLUS internal cost DIVIDED by the total number of third-party hires in a period. Sourcers are internal cost, technology is usually external.
Sourcers need to know:
% of suspects who convert to prospects
% of prospects who become candidates
% of candidates who become hires
Sourcers also need to know call conversion rates from dials to calls to qualified candidates. Qualitative measures include weekly submissions. Quantitative measures include the percentage of candidates accepted and the health of your talent pool. The ultimate measure though is hires. It is critical that sourcers measure all they do in order to prove value. The challenge now is to shift from transactional sourcing to transformational sourcing. Changing resourcing rather than just doing resourcing. Sourcers should be the change agent for the people in the organization. Sourcers should become experts in market knowledge, skills, and availability, and be able to bring it back to the business. Leading the people plan with context rather than reacting to it. Sourcers should always be sourcing, not just when there is a requirement. Adam said one of the big measures for AMS is channel effectiveness. This will change from company to company and region to region. This enables sourcers to define return with constant analysis, review, and change. Sourcers need to constantly measure what is happening, be ready to make change, and target themselves to improve performance one step at a time. It is back to measuring the real recruitment metrics:
Activity
Efficiency
Value
Sourcers need to know the EVP of the brands they represent. Careers are not about jobs. Jobs are the stepping-stone. You need to be the brand champion. Sourcers need to be equally good at engagement as they are at finding. They need to be present and take the lead in hiring rather than reacting to instructions. Sourcers have data, and data is power in making strategic decisions. The sourcing team needs to come out from behind the curtain and be much more visible and vocal. I'm really excited by Adam's vision of sourcing now and in the future, and the part it can play in the business as a whole. It should be a proactive function, and very visible in the business. Adam is a brilliant thinker and inspired the sourcers in the room to act. A great opening for SourceCon. Sourcing nearing the end? I don't think so!
Learn more about SourceCon. Bill, @billboorman