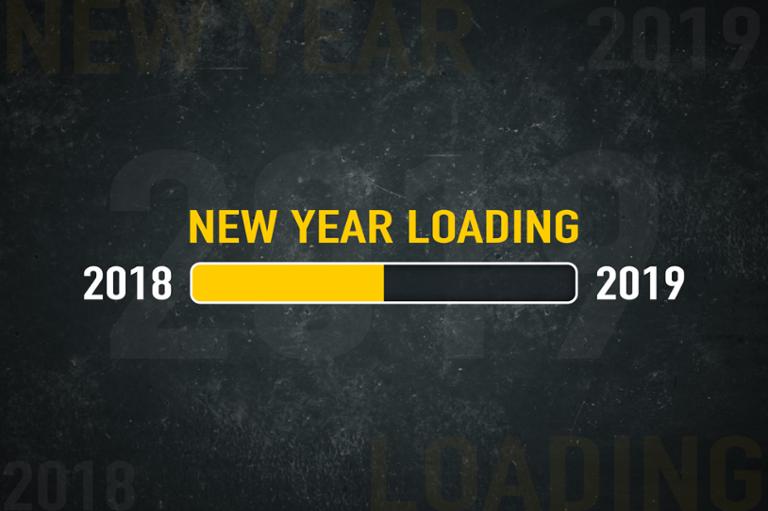 Recruiters know that, well before the
ball
drops over Times Square, they need to focus on their plans for the New Year. Finding the right candidate for the job is never easy, especially when you need highly specialized skills; but now it's an already-tight job market. In order to take your tech recruiting to the next level, adopt at least a few of the following resolutions:
Be More Data-Driven
You have the numbers; now use them. Dig into publicly available information about essential recruiting metrics; using that data, identify your organizational goals. If
the average for time-to-fill
is 36 days, for example, shoot for 30. By the end of the first quarter, know what you want to achieve and how you plan to get it done.
Learn About Candidate Expectations
There is a ton of great information out there about today's candidates, including members of all those generations you're looking to hire (
even Z!
). Carve out a few hours to catch up on the latest research, or get out there and network with real live candidates by attending an upcoming career fair (incognito, of course).
Take the Test
To fully understand the candidate experience you're currently offering, sit down and complete your application process (yes, on desktop, tablet and mobile). Move through every step, from setting up an account to uploading a résumé and cover letter; walk in a tech candidate's shoes. You earn a better understanding of the process, and hopefully ways to improve it. Among all these resolutions, this is one of the more time-intensive, but very much worth it.
Update and Integrate
As part of a New Year and a new you, this is your moment to make any necessary changes. But before hitting delete and starting over from scratch, look for updates or integrations that can get your recruiting stack where it needs to be. "Fully optimize" it, eliminating all pain points you can.
Ask for Help (When Needed)
After moving about the process and assessing where everything stands, call for reinforcements. Whether this means scheduling meetings with hiring managers or implementing a video interviewing solution, make this a priority. Otherwise, you'll end up sweating through each subsequent quarter wondering where it all went wrong.
Empower Your Search
Make sure you're using
powerful search tools
. Simplified searching, matching and advanced filtering can remove the guesswork from your job, while predictive analytics and machine learning can help you focus on the tech talent most likely to engage. Track, manage and repeat all year long.
Focus on Job Descriptions
In some instances, a job description is the first thing a candidate reads about the company. Scary, right? Doesn't have to be. Write out the basics, infuse compensation and benefits, add in references to company culture, and share for feedback before posting anywhere. Unsatisfied? Post two versions of the same job and see which performs better.
Think Beyond Diversity and Inclusion
A popular topic as of late! Repeat after me:
diversity and inclusion
is not limited to gender and ethnicity. There's so much more! If you're sincere about increasing D&I numbers, take the first quarter of 2019 to figure out how inclusive your organization is right now. That's your starting point.
Communicate Better
Here's one to carry you through 2019 and beyond. Communication is a core component of recruiting, and
something candidates consistently rank as a differentiator
. Whether this means leveraging a chatbot, trying out
texting
, or picking up the phone and calling, calendar the time every week and make it happen. You'll be a better recruiter for it.
Savor Each Success
Look, it's easy to let the year slip away… and with it, those carefully selected resolutions. If you do nothing else to improve your recruiting, consider giving yourself and your team a pat on the back now and then. Recruiting is hard work, made a little easier by technology, but also harder by evolving hiring needs, market trends and other influencing factors. Don't overlook the effort. There's no guarantee what 2019 will bring, but one thing is for sure: tech talent will remain in-demand. To get ahead of the competition and maximize your recruiting outcomes, spend Q1 putting some of these resolutions into practice. In doing so, your resolve will be all the more likely to carry through (rather than fall off sometime around February) and ultimately, set your organization up for success the rest of the year.
Ryan Leary
helps create the processes, ideas and innovation that drive RecruitingDaily. He's RecruitingDaily's in-house expert for anything related to sourcing, tools or technology. A lead generation and brand buzz building machine, he has built superior funnel systems for some of the industry's top HR Tech and Recruitment brands. He is a veteran of the online community and a partner at RecruitingDaily.