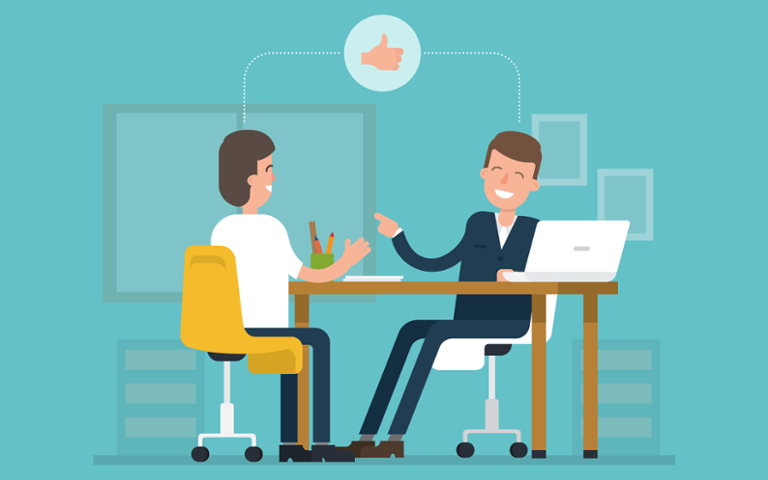 It's safe to say that January didn't exactly fly by this year; as the month responsible for setting the tone for an entire year, I'd say we're in for a doozy of a 2019. As you slide from Q1 into Q2, focus in on those 2019 goals and start to make things happen—taking into consideration the up-and-coming tech recruiting trends and ideas along the way:
The Current Landscape
#1:
With tech unemployment hovering around
1.9 percent
, the hiring landscape remains tight. As recruiters, we need to face the facts: There are millions of job openings and far fewer tech candidates out there looking for a new gig (Challenge accepted!).
#2:
There is some uncertainty out there, even with the
FAANG
companies. In fact,
Apple recently slowed down hiring
after announcing less-than-stellar iPhone sales around the holidays. It's important to note that this is not a hiring freeze, but it's something to keep in mind.
#3:
Just because tech talent is in demand, doesn't mean it's immune to layoffs. Even
SpaceX is looking to lean out
, with goals to reduce 10 percent of its 6,000 employees. The layoffs include composite and propulsion technicians, manufacturing engineers and other operational roles: Highly specialized, in-demand tech pros, in other words.
#4:
For the most part, it's business as usual. Employers are still "
hungry for tech pros
,
" and tech pros are still hungry for new opportunities (and higher salaries).
#5:
Dice's own
2019 Tech Salary Report
found that, despite low tech unemployment and high demand for specialized skills, tech salaries are relatively flat. The average U.S. tech salary for 2018 was $93,244, only a 0.6 percent increase from 2017.
The Hunt for Specific Skills
#6:
Increased interest and adoption around artificial intelligence (A.I.), machine learning and automation is prompting the need for
tech talent with relevant experience
and highly specialized skills. That's because even as the technology gets smarter, companies still need actual humans to create, develop and manage these solutions.
#7:
Other
specializations on the rise
include blockchain, cybersecurity and all things data (Big Data, data science, and so on). Equally as important to employers are the certifications that go along with these skills.
Process Improvements
#8:
2019 is the year to start learning more about today's candidates. For instance, did you know that in Berlin, tech pros receive an average of 18 messages a month?
One software engineer counted 97
. Use the data you collect to inform your
candidate personas
.
#9:
Has recruitment marketing been the missing link all along? So much of tech recruiting in a tight labor market is about awareness, attraction and branding. You need to get on the candidates' radar. If you're struggling to connect your social networks with your career content and your talent networks,
recruitment marketing
might be your best investment.
#10:
In tech recruiting, user experience now means candidate experience, too. As
Korn Ferry tells us
, "Technology underpins all other sectors of the global economy, but its advancement could be stalled by serious talent problems." Likewise, you don't want to lose out on top tech talent because of a wonky, time-consuming application process.
#11:
Smarter assessments are on the way.
A recent study
says that some 43 percent of candidates applying for tech roles lack the skills needed. And despite the countless tools and technologies available, it's not always easy to detect this from the get-go. This could be why more employers are turning to
aptitude and behavioral evaluations
to find their perfect match.
#12:
But let's be real. In tech recruiting, onboarding kinda sucks these days, and some of the problems we see directly correspond to technology. Well, you might be relieved to hear that the theme of 2019 isn't about adopting every new chatbot or scheduling app on the market. Instead, hiring teams are looking to bring
humanity back to the center
of the onboarding process, so brush up on those people skills.
Cultural Significance
#13:
Diversity and inclusion
will continue to take center stage throughout 2019; input from the companies actually making it happen tells us that, to advance D&I, we need to
broaden our approach
. That means expanding our understanding beyond race and gender, welcoming different stories and backgrounds, and weaving unique experiences into the company's overall narrative. Innovation comes from diversity of thought.
#14:
When it comes to culture, the
tech companies that are doing it right
promote work-life balance, collaboration and community. This runs deeper than a keg in the kitchen and the occasional early-out Friday. Emphasize the things that make a difference in day-to-day processes, rather than every once in a while.
#15:
In 2018,
tech came in first for industry turnover
for two reasons: demand and compensation. But these candidates aren't leaving the sector; they're leaving their employer. Whether you're talking to active or passive candidates, you need to go into each conversation fully prepared to share what you're about, from brand to benefits and everything in between. Now back to you: What concerns, questions or ideas do you have about recruiting tech talent in Q2?
Ryan Leary
helps create the processes, ideas and innovation that drive RecruitingDaily. He's RecruitingDaily's in-house expert for anything related to sourcing, tools or technology. A lead generation and brand buzz building machine, he has built superior funnel systems for some of the industry's top HR Tech and Recruitment brands. He is a veteran of the online community and a partner at RecruitingDaily.