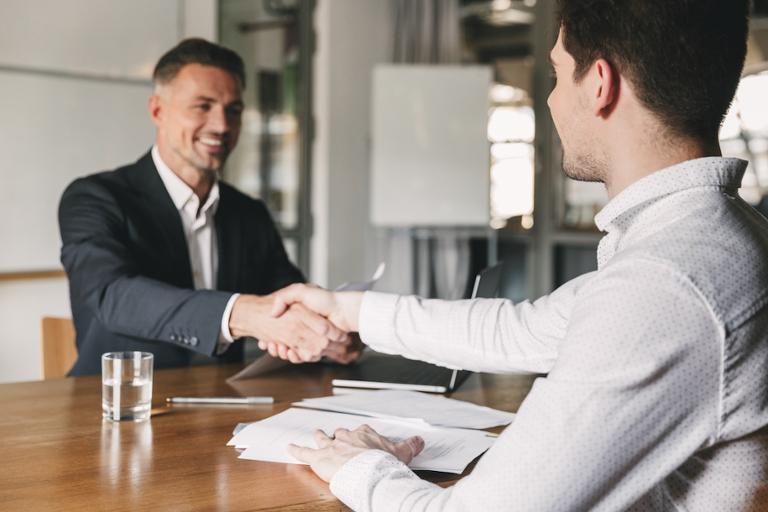 In addition to boosting your organization's credibility within the marketplace, a strong employer brand can differentiate your organization from competitors, move candidates down the funnel more effectively and even improve retention of existing employees. To learn more about building and developing your employer brand, check out Dice's Guide to Employer Branding for tried-and-true strategies that will help you attract and retain top tech talent.
Once you're ready to share your employer brand with job candidates, Dice has many ways you can promote your brand to technologists across the U.S. This is by no means a comprehensive list, but rather some ideas to get you started.
Tap Into Dice's Network of Technologists
Reach even more qualified candidates by leveraging Dice's digital reach to widen your net. With more than 800,000 subscribers to the weekly Dice Technologist newsletter, Dice provides companies with an opportunity to send branded, customized emails targeted to relevant candidates that fit your needs by location, skills, title, experience, education and more. You'll be able to track your results, test and optimize for maximum effectiveness, too.
Social media can often be a candidate's first impression of your brand. Dice can help you make your first digital impression with a candidate a good one when it counts most. Through Social Solutions, Dice can help your company reach potential candidates with the kind of background you're looking for. Utilize Social Boosts on platforms like Facebook and Instagram to drive quality traffic to your job posts or run large-volume offsite Employer Brand campaigns to drive candidates to your landing pages. In both instances, we're using our resume database to ensure your posts are targeted by geography, experience level and skills to reach the right candidates for your needs and encourage engagement with your brand.
Attend a Dice Virtual Career Event
Dice offers a calendar of virtual career events spanning multiple areas of focus, including women in tech, specific skills and a range of industries and locations. Employers that participate in Dice Virtual Career Events have a unique opportunity to highlight their employer brand through enhanced messaging opportunities and the ability to post content and videos that promote company culture in a customizable online booth space.
Employers and recruiters can directly connect and share their value proposition with potential candidates during the event with text, voice and video chat capabilities. On average, Dice sees an average of about 225 chats per event. With candidate attendance 28% above the industry average and approximately 85% of candidates moving to the next stage of hiring by the end of each event, generating brand awareness and promoting your employer brand are just two of the many benefits of attending a Dice Virtual Career Event. Learn more about participating in or hosting your own private Dice Virtual Career Event.
Increase Your Brand's Visibility
There are multiple ways to increase the visibility of your employer brand with Dice solutions. Two of the most popular ways are through display ads that appear in front of 1.5 million unique visitors per month and sponsored content. When advertising on Dice, you'll be able to target top job candidates by skill, education, years of experience, job title (current and desired), travel availability and relocation availability. And with an average visit time of 7 minutes and 20 seconds, you're getting your employer brand in front of an extremely engaged audience.
Looking for a more native approach? Partner with Dice's team of experts to create highly relevant sponsored content that is served to qualified technologists in the form of engaging topics like industry news, career advice and more. In addition to editorial expertise, Dice uses audience insights to help your content generate the most traction.
Own 100% Share of Voice
With Dice's Brand Maximizer solution, your company will have full share of voice when you post jobs on Dice.com. You'll be able to upload a hero image specific to your company's brand, add optional secondary images and video and include a paragraph with company information on all job postings. Dice's Brand Maximizer solution is an effective way to cut through the noise and tell job candidates all about your employer value proposition, what it's like to work for your company and give candidates ways to connect with you (contact a recruiter, visit your social media pages).
To learn more about any of these Dice solutions and other effective ways to promote your employer brand on Dice, contact us today!