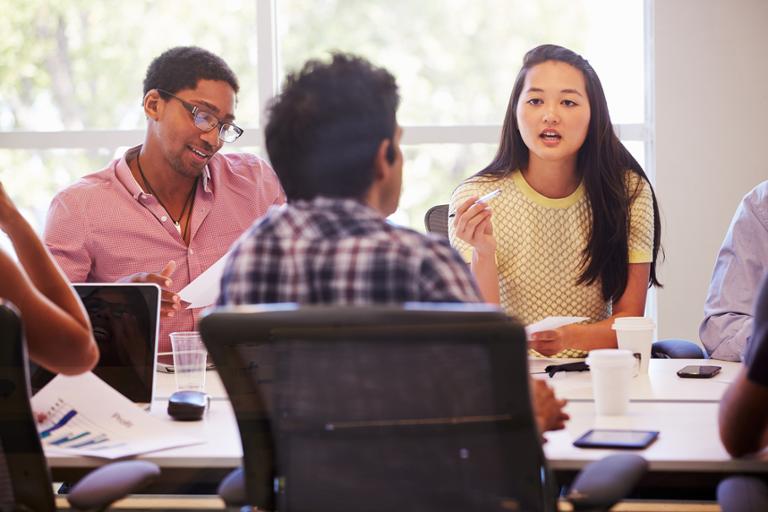 IT Hiring Market Report - January 2011
The Dice IT Hiring Market Report is a roundup of news related to technology hiring, compiled from various sources by the Dice Editorial Staff.
---
.
A flurry of facts and figures describes an IT employment market that's definitely looking up.
Moody's Analytics says the economy added 47,000 technology jobs in 2010 through November amid resurgent demand for tech products in Asia and Latin America. That's 15 percent growth.
Meanwhile, employment numbers released by the Bureau of Labor Statistics revealed a net gain of 4,400 IT-related jobs in November, the sixth straight month of gains. The hottest categories: Management and Technical Consulting Services, Computer Systems Design and Related Services, Data Processing, and Hosted/Related Services.
A survey conducted in November and December by compensation consulting firm Empsight International found optimism about hiring among the Fortune 500 and other large multinational companies - including in tech. Some 39 percent of the firms expect headcount increases from 1 to 5 percent, an improvement from 21 percent in 2009. Technology, retail, and professional services firms made the strongest hiring forecasts.
At companies with more than $50 million in revenue, 48 percent IT managers plan to add staff this year, according to Computer Economics. Eleven percent expect to reduce staff. In the 2010's fourth quarter, 27 percent planned to hire while 14 percent were going to decrease staff.
VC Numbers
VC-backed companies will hire more next year. The 2011 Venture View survey, conducted by the
National Venture Capital Association
and
Dow Jones VentureSource
, says venture firms will invest more, so their chief executive officers expect to hire more. More than half of VCs see venture capital investment picking up in 2011, with investments in the IT sector leading the way. Investments in consumer Internet and digital media, cloud computing, and mobile/telecom are also expected to increase.
And Silicon Valley Numbers
In Silicon Valley, a survey of economists by the
Mercury News
says the local economy will improve somewhat this year, with jobs in tech and healthcare continuing to post gains. It's the public sector that will bleed. Pay will rise, especially in tech, where competition is heating up for certain types of talent.
Headline
The competition for software engineering talent has become "a war." That's according to
Todd McKinnon
, the co-founder and chief executive of San Francisco software start-up
Okta
. He says he plans to spend 80 percent of the company's new capital on salaries, mostly for engineers. McKinnon says that for every 50 resumes Okta sees, the company talks to 30 people and interviews 10 to hire one.