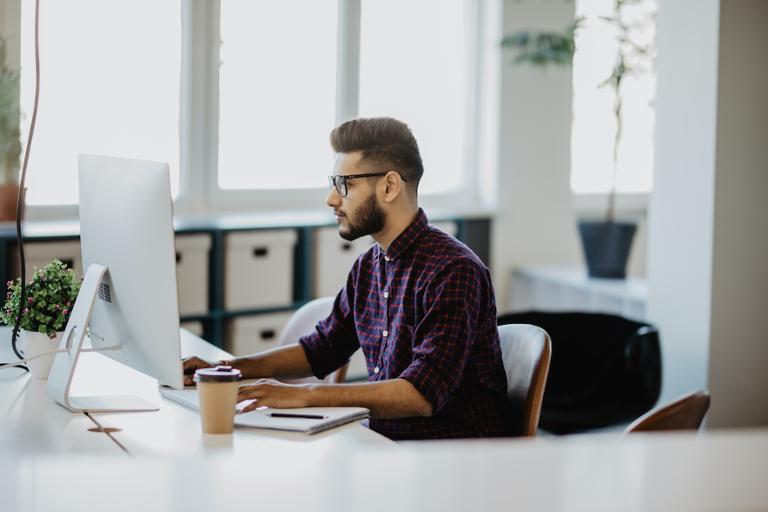 For tech recruiters, having multiple candidate touchpoints is an important part of the hiring strategy. When considering the high demand for technology professionals, and the volume of opportunities tech professionals are getting, it's even more important to make your outreach stand out with a clear call to action.
To help recruiters succeed in these competitive conditions we created Invite to Apply. This feature of Dice promotes your open jobs on Dice to qualified technology professionals who fit your open roles.
How Invite to Apply Works
After posting a job on Dice, recruiters can invite technology professionals to apply directly from an Auto Talent Alert email, which features daily updates with new candidate suggestions for your open jobs, or when reviewing a candidate's profile in TalentSearch.
When you choose to invite a technology professional to apply, an email template will automatically open with personalized information already filled in, including the job you're inviting them to apply for (with a link to the job posting on Dice), your name (with a link to your Recruiter Profile), and your contact information. You can also personalize this email with additional information, like recent company awards, salary information and more.
When a technology professional is invited to your job, they'll receive a Dice-branded email with the information you included in your template. After reviewing your email, they can view your job and apply with their candidate profile in just a few clicks.
You can learn more about the Invite to Apply experience in in this video.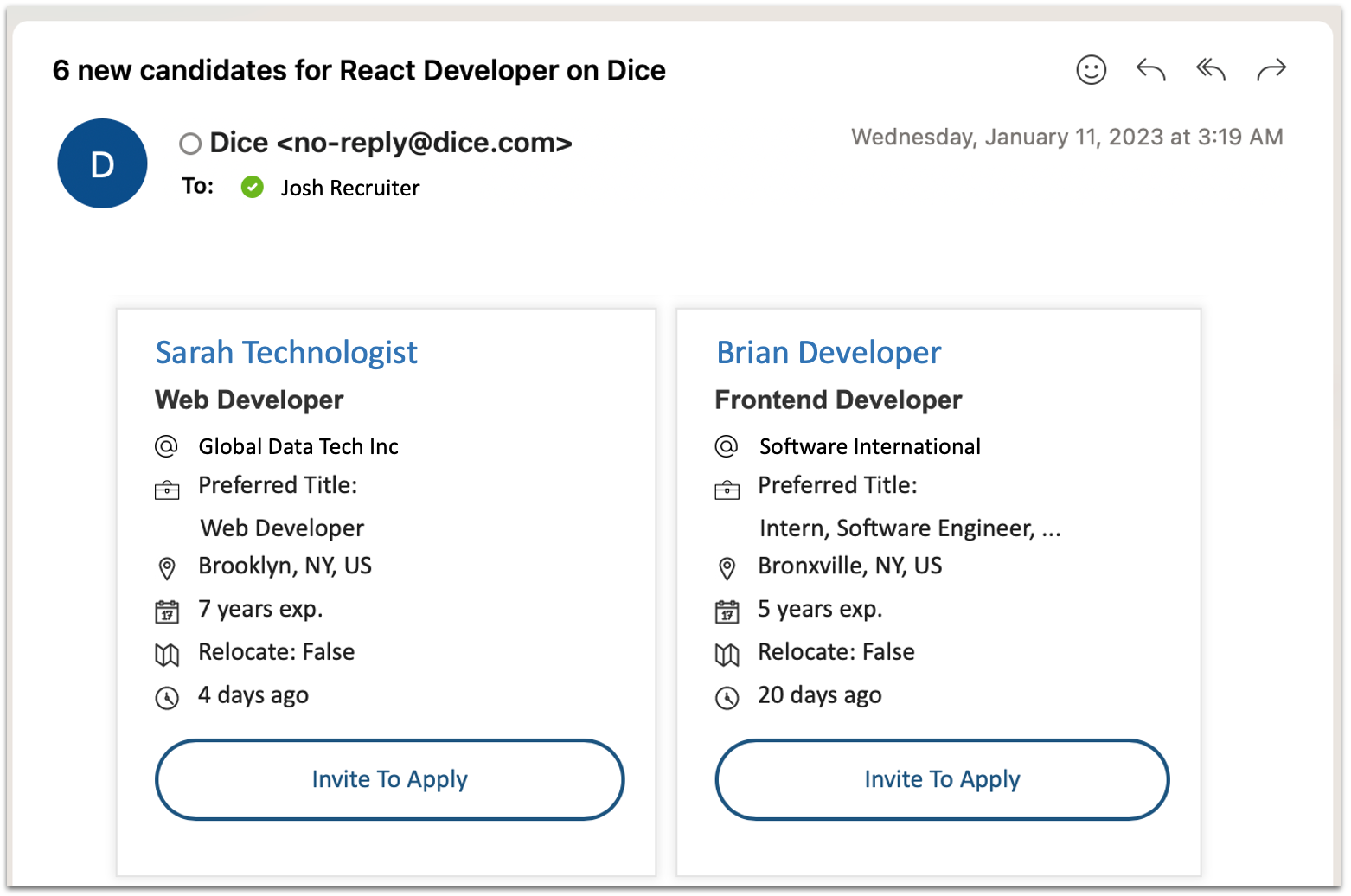 Benefits of Invite to Apply
Today, top tech talent has their pick of multiple opportunities, and may not acknowledge untrustworthy emails, or lengthy applications processes.
All Invite to Apply emails feature the Dice name and provide you with the established trust Dice has with candidates. Recruiters who use Invite to Apply can also help their opportunities rise above the rest by featuring a clear and simple call to action. Once invited, candidates can easily apply for the jobs you've invited them to in just a few clicks by using the information stored in their Candidate Profile.
Stay Connected with Dice
We're constantly evolving both the employer and technology professional experience on Dice. If you'd like to learn more about some of these enhancements, check out our What's New Page, where we provide regular updates.
Want to get in touch with a member of our Sales team to discuss Invite to Apply, or Dice's complete set of tech hiring tools? Contact us today.