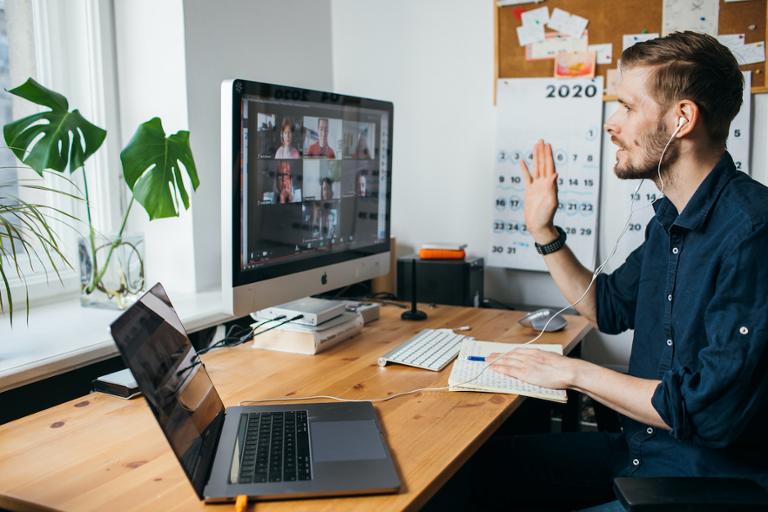 Almost overnight, COVID-19 forced most employers to mandate remote work indefinitely. Whether businesses had formalized policies, resources and infrastructure, they needed to act quickly to equip their teams with the right tools and information – and hope that productivity wouldn't drop.
What most businesses found, instead, was that productivity maintained. At the same time, many businesses that collected employee sentiments found that their workers were largely content working out of the office.
---
---
This leaves many employers today with an important decision to make on their remote work policies. The majority of technologists have proven their productivity levels are independent of working inside an office. They've also voiced their satisfaction with their remote work situation, and in some cases have made it clear that they won't feel comfortable working in an office for quite some time. Whether organizations choose to create a full-time remote work policy for the indefinite future, a flexible work policy or require employees to be back in the office, employers need to make a decision, and be able to justify that decision to their current employees and future hires.
Remote Work Preferences
61% of technologists interviewed for the latest Tech Salary Report said that they would prefer to work remotely at least half of the time, although only 24% said they can do so. While the data represent pre-COVID-19 sentiments, it suggests that a subset of employers were unwilling to offer more offsite flexibility due to the perceived difficulties associated with communication, management and fostering an innovative workspace.
Remote Work Benefits
The professional benefits of remote work go well beyond the ability to simply work from home. In fact, 53% of technologists listed greater productivity as one of the main professional benefits they gain from remote work. Another 59% said that feeling more relaxed while working was a main benefit.
When it comes to personal benefits, most technologists (80%) agree that money saved on commuting is the main perk. Also, worth noting is that 47% of technologists said that better work/life balance is a main benefit of remote work. Today, work/life balance is one of the primary attributes that technologists value in an employer, and within this in mind, it's clear that a significant portion of technologists agree that remote work is a step in the right direction.
Taking the Next Steps
Hiring remote technology workers may be a business necessity today for many companies, but it also marks a shift toward the future of work. As technology continues to advance and technologists demand continues, more employers will build and maintain remote workforces.
Simply put, nearly every company that hires technologists should consider trialing a remote work policy or, at a minimum, explore flex work options. Not only do technologists value employers that offer these policies, but the professional and personal benefits show promise for creating more productive and healthy environments – which translates to more positive business performance.
Offering remote and flex work puts employers at a significant advantage to attract high-quality tech talent. Yet, recruiters still need a coherent and organized recruiting strategy to reach their hiring goals. At the same time, the responsibility falls on company leadership to ensure that their remote work offering is just as robust as their offering for in-office employees.
Now is the time for employers to make a decision, not just about whether they will offer remote work, but also how they will equip recruiters with the tools to source remote technologists and how, as an organization, they will retain remote employees.
For even more insight, download Dice's eBook, "The State of Remote Work".