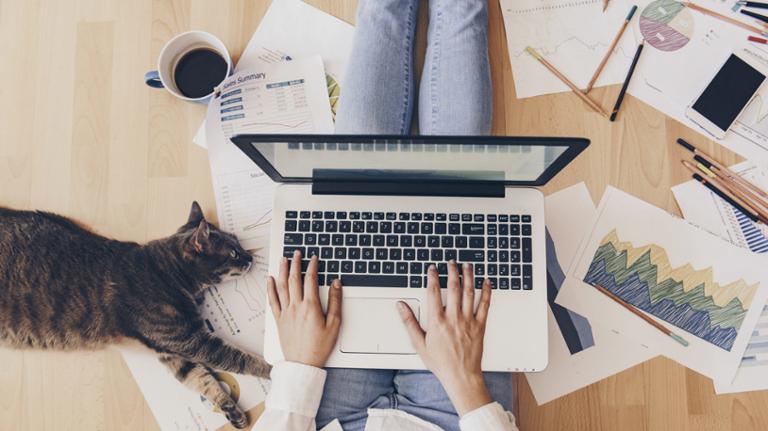 You'd be hard-pressed to find a business today that doesn't want to hire a skilled candidate for some kind of technology job, whether it's a help desk position, a Systems Engineer, a DevOps Engineer, or an even-more specialized role, like a Machine Learning Engineer. But in a market with low unemployment and relentless demand for skills that are already in very limited supply, they struggle.
Location doesn't help. Whether a business is in a thriving tech hub or a tech-starved location, recruiting technology professionals takes a lot of patience and work. And even the most ardent efforts of tech recruiters and hiring managers in either type of hiring market can fail to bear fruit.
A solution to easing the tech talent shortage: Remote work
One strategy that more leading companies are using to attract top candidates and maintain qualified tech teams is employing remote workers. These businesses are hiring professionals who work outside of the traditional office environment — and may be based in another city or state or even a different country. They are also offering flexible work arrangements, like telecommuting, for employees who either don't want or need to work remotely full time or have roles that require them to be in the office at least part of the time.
The use of remote workers is expanding as employers become more accepting of the idea that skilled technology workers — with access to the right tools for communication and collaboration and a supportive organizational culture — can be productive anytime, anywhere. But tech professionals themselves are also helping to fuel this trend, often in the quest to find better work-life balance. For many job candidates in the tech industry, the ability to work remotely weighs heavily in their decision-making process when considering employment opportunities.
---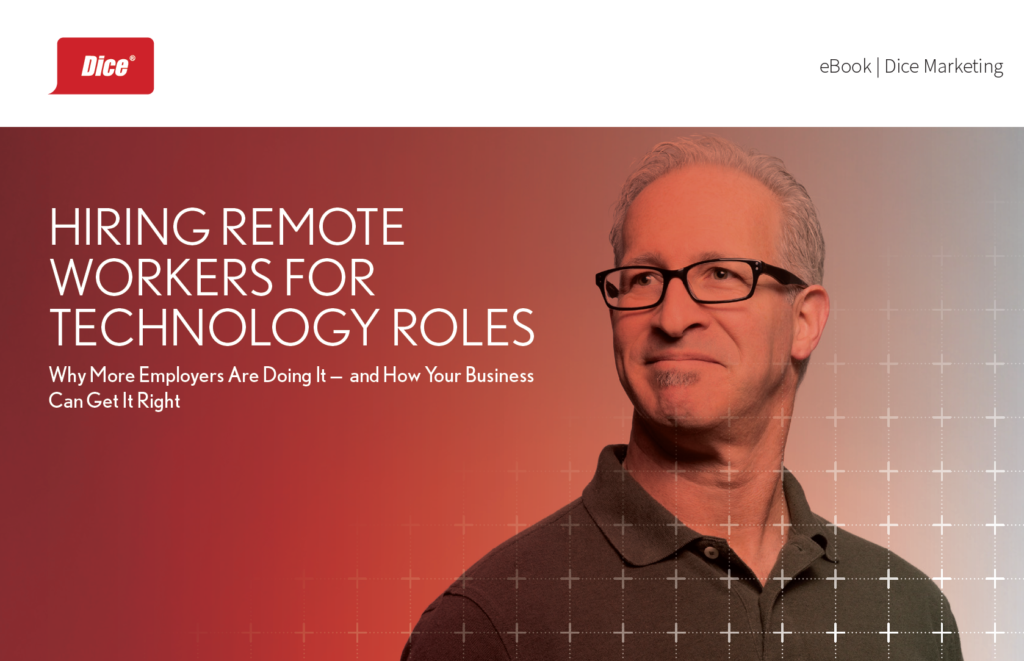 ---
Tech talent considers remote work a "must-have" benefit
Research for the Dice Tech Salary Report suggests that as remote work becomes more commonplace — and more professionals come to expect it — candidates increasingly prefer employers that offer these programs. And not supporting remote work could undermine employers' ability to attract and retain top tech talent.
Only about 12% of technology professionals interviewed for our latest Tech Salary Report said that they currently work remotely all of the time (see top chart). However, nearly half (44%) said they work remotely at least one day
per week. Meanwhile, 21% of workers said they would prefer to always work remotely — and nearly one-fifth (18%) said they would like to work remotely more than half of the time.
Remote work may be the future of work
Hiring remote technology workers may be a business necessity today for many companies, but it also marks a shift toward the future of work. As technology continues to advance, more employers will build and maintain remote workforces.
Your employees who don't have the option to telecommute — or may simply prefer working at the office — would likely enjoy having access to some of the same perks as their telecommuting colleagues. So, consider easing the office dress code, allowing flexible scheduling or offering commuter benefits like subsidized parking or transit passes for those workers.
Also, make sure your on-site employees don't end up covering the work of their telecommuter colleagues. If it happens, it should be the exception, not the rule.
To make telecommuting work well for your workforce, make sure that remote team members never feel left out. Likewise, don't overlook the need for your in-office employees to maintain better balance between their professional and personal lives and to work in a more relaxed environment.