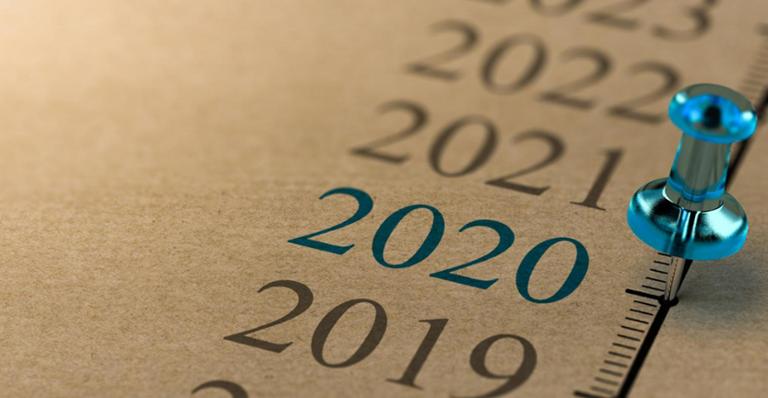 It's hard to believe, but 2019 is almost over. And as we move towards the New Year, I'd like to take the opportunity to say thank you: To the tech professionals who turn to Dice to find their next opportunity, to our clients who trust our platform to connect with the right candidates for their needs, and to the team at Dice that continues to make all this possible.
This was a year of innovation and evolution for both our tech professional and client facing solutions, and we're proud of the work that's been accomplished – and excited for what's to come in 2020. As we wrap up 2019, I'd like to recognize a few accomplishments.
Improved Tech Professional Experience
This year has been marked by continued growth in the tech industry, which means tech professionals have more options than ever. Our goal has been to help professionals quickly and efficiently find the best positions that advance their career. One of the ways we accomplished this was through Job Search and Alerts. In 2019 we enhanced this platform to deliver more relevant opportunities in both search results and the job alerts that tech professionals opt into.
Tech professionals increasingly turn to their phones to look for their next opportunity. To stay ahead of this trend, we significantly enhanced our mobile apps to improve the job search and application experience.
And as we work to help tech professionals navigate their career, we continued to provide personalized tools like Salary Predictor and Career Path. We're also producing valuable content that gives detailed insight on industry trends, in-demand skills, career advice and more.
Reimagined Employer Experience
In 2019 tech professionals were in greater demand than ever, and our focus was to effectively reduce our clients' time to hire.
One way we made this possible was by completing the migration of 100% of Dice customers to TalentSearch with Intellisearch, which allows employers to post a job description and automatically receive the information of the most relevant and actionable candidates. Other TalentSearch improvements include an IntelliSearch API, a new alerting service, updates to the Chrome Extension, and adding the "Willing to Relocate" and "Multi-location" features for more targeted candidate searches.
We also launched Candidate Match. A true differentiator because of Dice's tech specialization, this powerful feature leverages predictive analytics to review each applicant's tech skills, desired job titles and relevance to determine the best fits for our clients' jobs.
And last, we reimaged the employer experience. With major enhancements to job postings and how our clients manage applications, along with an AI-based Skills Suggester for job postings, we helped employers more easily navigate the tech hiring process from start to finish from a single portal.
Commitment to Quality
Dice prides itself on attracting tech professionals that are not only qualified, but that are also active. In 2019, we took this commitment further by investing in world class fraud detection, automation and AI to identify "false candidates" before they're even added to the Dice database. As an organization, one of our top priorities is to prevent, restrict and remove these fake profiles to save our clients time – and so they can fill their much-needed tech roles faster.
As a result of our efforts this year, Dice candidates are unique, engaged, skilled, diverse and actively searching for their next career opportunity.
Looking to the Future
We remain absolutely dedicated to our mission of improving the lives of technology professionals by connecting them with their futures now. In 2020, we will continue to transform Dice into an indispensable career marketplace for tech professionals to connect with the right opportunities and for clients to have real-time access to the highest quality technology talent. And with each step we take toward that vision, we will continue to make our professional and client experiences as personalized and trustworthy as possible.
Enjoy the holiday season and we look forward to helping you continue to secure the tech talent you need to succeed in 2020.
---
Art Zeile is the CEO of DHI Group Inc.