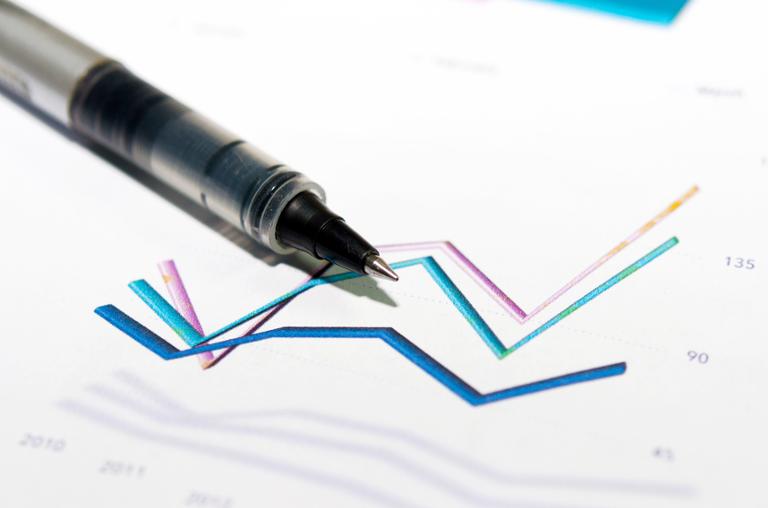 It's no surprise that tech pros skilled in data analytics and building apps continue to be in high demand by employers. That being said, some skills are more frequently requested than others, as demonstrated by Dice's latest analysis of its online job postings. In the past few years, several tech skills have skyrocketed in terms of demand. Although some of these sought-after tech skills don't enjoy the widespread popularity of JavaScript, C# and other ubiquitous languages and skillsets, they've become increasingly vital for industries ranging from marketing to analytics. When a prominent ad agency uses Adobe Experience Manager to organize its creative assets for an influential campaign, for example, or a major credit-card company relies on Cloudera Impala to help analyze its customer data, it demonstrates the sizeable influence these skillsets have despite the relatively few number of tech pros actually using them. Between 2013 and 2014 — the most recent full-year periods for which we have data — employers asked for the following skills with increasing frequency within Dice's job postings; if you "rank" these skills that appear on Dice by number of job postings in which they appear, a few jumped by more than 2,000 positions between 2013 and 2014, suggesting an intensifying level of demand. Given that employers will likely still need these skillsets in 2015, we've included the average salary for each (as of 2014-15), as based off Dice data.
1. Cloudera Impala 
Average salary:
 $139,874
Ranks climbed:
 2,593 Cloudera Impala is an open-source MPP SQL query engine for mining data stored in Apache Hadoop clusters. Given the enduring popularity of Apache Hadoop, which is used by a growing number of businesses to sort through massive amounts of data, it's no surprise that a platform meant to query Apache Hadoop data would top the list as 2014's fastest-trending skill.
2. Adobe Experience Manager
Average salary:
 $123,599
Ranks climbed:
 2,559 The Adobe Experience Manager tool, designed for organizing and managing creative assets, is popular among marketers, advertising-agency creative professionals and others who craft content.
3. Ansible
Average salary:
 $124,860
Ranks climbed:
 2,532 System administrators rely on the open-source tool, Ansible, to help them configure and manage PCs.
4. Xamarin 
Average salary:
 $101,707
Ranks climbed:
 1,991 Given the burgeoning state of app development, it's no wonder professionals with this skill are in growing demand. Developers who want to rapidly build iOS and Android apps can use Xamarin to 
develop cross-platform in C#
.
5. OnCue
Average salary:
 $125,067
Ranks climbed:
 1,981 While video streaming is big, it remains to be seen whether this Web-based TV service, currently owned by Verizon, will continue to hold a spot in Dice's Top 10 List.
6. Laravel 
Average salary:
 $96,219
Ranks climbed:
 1,917 Laravel is one of the more popular open-source PHP Web application frameworks. With growing interest on tech social channels like Github, usage and demand for this skill should only increase.
7. RStudio
Average salary:
 $117,257
Ranks climbed:
 1,912 This integrated development environment for R (a statistical programming language that's proven a lucrative specialty for skilled developers) allows teams to share workspaces.
8. Unified Functional Testing 
Average salary:
 $102,419
Ranks climbed: 
1,892 Hewlett-Packard's Unified Functional Testing platform gives tech pros the ability to comprehensively test software platforms and ecosystems; it's also Windows-centric, which dovetails perfectly with most office environments.
9. Object Pascal 
Average salary:
 $77,907
Ranks climbed:
 1,889 Although Pascal has been around for 45 years, it's still very much in use, with a subset of job postings on Dice.com for candidates who have experience with Object Pascal (a well-known derivative).
10. Apache Kafka
Average salary:
 $134,950
Ranks climbed:
 1,798 Apache Kafka is an open-source tool developed by the Apache Software Foundation for maintaining real-time data feeds, capable of handling hundreds of megabytes of writes and reads per second from thousands of clients. Kafka's cluster-centric design, with an emphasis on fault-tolerance and durability, makes it a favorite among an expanding subset of developers. Skills rise and fall in the rankings all the time, of course, due to the shifting popularity of platforms and the preferences of influential companies and developers. Nonetheless, the aforementioned skills deserve tech pros' attention, as these are the ones that are quickly rising through the ranks and, therefore, continuing to command higher salaries.