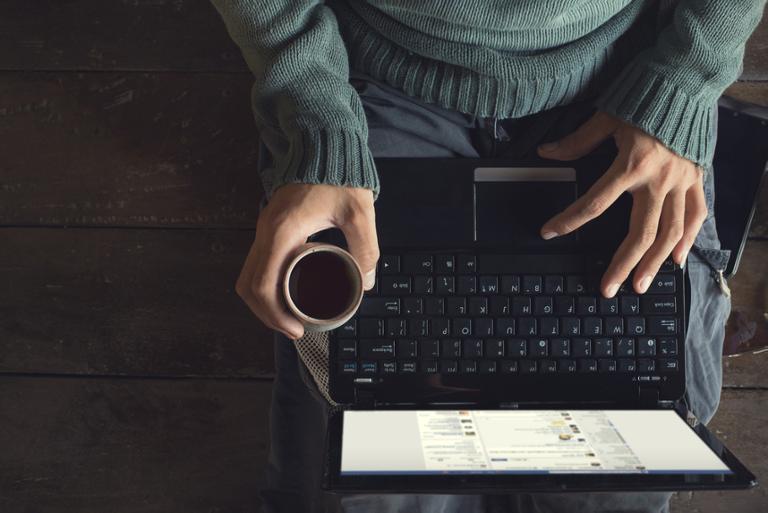 Twenty years ago,
Concur
started with a very simple mission – to create "the perfect trip." Now a leading provider of integrated travel and expense management solutions, Concur is at the forefront of the cloud and mobile computing space. In fact, Forbes recently ranked it as the
#1 Most Innovative Growth Company in the World
.
Yes, Concur is driving evolution and changing the way we travel. But let's not forget about the force behind this innovation – the people. Thousands of incredibly smart individuals who share a relentless drive to be the best. Like Sara Fleischman, a Senior Technical Recruiter at Concur who, along with a team of four others, was charged with sourcing and recruiting 1,400 direct new hires in 2013. And that's not including acquisitions. The fun part? She's filling requirements that run the gamut – from the most in-demand mobile, cloud and big data skill sets to those more mainstream, like MySQL and C++. The big problem? A lack of brand recognition and time. "We're at that phase where people don't really know who we are, what we do and why we stand out against huge competitors, like Expedia, which is literally down the street. We needed a way to drive talent to us and get our story out," she says. That's exactly why Fleischman, a self-described "consummate recruiter" for more than ten years, depends daily on Dice's new social recruiting tool,
Open Web™
. Fleischman uses Open Web first – over any other source – because it aggregates data from 50 social sites like GitHub, Twitter, Facebook, and Google+ and organizes it into one unified profile.
"Open Web is more efficient. It's a timesaver. Rather than having to spend my day going to five different sites, which is a huge pain, I can simply go to an Open Web profile. Everything is right there." Although this recruiting veteran says she "has templates up the wazoo," she pursues her candidates by personalizing her approach with relevant information from their Open Web profiles. After all, she doesn't have the luxury of a big brand name to entice top talent. "I want them to feel like they're the only ones I'm talking with," Fleischman says. And as a result, she's getting increased response rates. "Taking the time to get to know the candidate through the data Open Web provides gives us a leg up," says Fleischman. This faster, more efficient approach to sourcing and recruiting candidates frees up valuable time. Hours that can instead be used toward generating that much needed brand buzz through networking events, like the one she recently held at Concur. "I've done targeted events for years," says Fleischman, "Starting at Microsoft, then Amazon and Expedia." But unlike at Expedia – where Fleischman had an entire team helping her source top talent – this time, she had no one. And, she had less than two weeks to pull everything off. Concur's sales and marketing team weren't able to extend a lot of man power. So Fleischman used Open Web as her primary source, and invited more than 150 people. "We had 72 RSVPs and 55 people show up, which is the best 'candidate show rate' I have witnessed from any event I've ever been a part of." The real win? The access to more unique tech talent that Dice's social recruiting tool provides.
"Open Web helped us reach and invite an audience that wouldn't otherwise know who we are. They wouldn't know we're actively hiring or that we moved our offices. This great new tool has given us a way to more easily reach talent, drive them to us by personalizing our approach, and get our story out there." But a great 'candidate show rate' combined with an 87% improvement in the number of new global hires, a 13% decrease in the time it takes to search for candidates, and a 30% decrease in cost per hire aren't the only wins. Since leveraging Open Web to better understand each tech pro and thus provide a better candidate experience, Fleischman has also helped to improve Concur's brand reputation. "Techies know other great tech pros and a good experience boosts brand equity, not to mention referrals," says Fleischman. "This will continue to pay dividends for Concur over time." Needless to say, Fleischman couldn't be more pleased. "It's a great new tool," says Fleischman. "I love it."
---
Sara Fleishman
is a Senior Technical Recruiter at Concur, a leading provider of integrated travel and expense management solutions. With almost 11 years of experience as a full vest recruiter for companies like Microsoft, Expedia and Amazon, Fleischman thrives on finding her own talent, cultivating the relationships and creating the perfect match. Her 2014 priorities include a continued focus on the candidate experience, employer branding and efficiency improvements, like decreasing Concur's cost per hire. As for her recruiting priorities, they include Hosting Operations, Storage Engineering, Software Development and Mobile Development.
@Concur