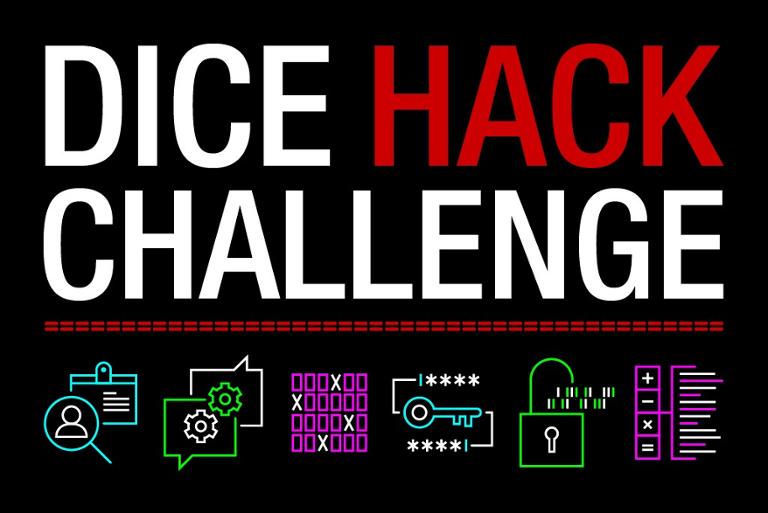 Tech professionals have a variety of motivations for doing their best work, but one is the opportunity to showcase their skills and stand out among their peers. These individuals, being highly competitive, are often attracted to challenges that allow them to boast about their achievements and build their influence in the tech community. The Dice Hack Challenge is a campaign that will create an immersive experience for tech professionals to showcase their skills and connect with Dice in a uniquely personal way—ultimately driving more traffic to your jobs. The incentive for hacking goes far beyond street cred, though. Through a series of challenges that include social engineering, code debugging, cryptology, decryption and more, tech professionals could win one of four over-the-top prizes:
Helicopter commute to work
Designer pet mansion
Elaborate pizza party
Custom scissor doors for their car
The Dice Hack Challenge is based on four wildly fun (and fictitious) companies whose digital billboards are vulnerable to getting 'hacked.' The challenge will kick off in early April with a national digital campaign online as well as on-the-ground, mobile billboards in five major metro areas, including New York, Silicon Valley, Atlanta, Charlotte and Salt Lake City. The combination of online and offline clues will drive an unprecedented level of tech pro engagement with Dice and its employers through the challenge's Game Center, the fictitious company websites, and the Dice.com website. Reddit, a close partner in this campaign, will be taken over by the Dice Hack Challenge, integrating this campaign into their tech focused discussion areas. Social media, marketing and influencer relations will accompany the challenge and share with the world who is hacking their way to the top. Dice expects 70 million or more impressions and hundreds of thousands of visits to the Game Center website. This fun and engaging challenge will tap into the unique psyche of tech professionals, driving more traffic and attention to Dice and your jobs. Dice is committed to disrupt the ho-hum of the daily grind by bringing tech professionals this creative, interactive and challenging experience, all while driving the best talent to our top employers.