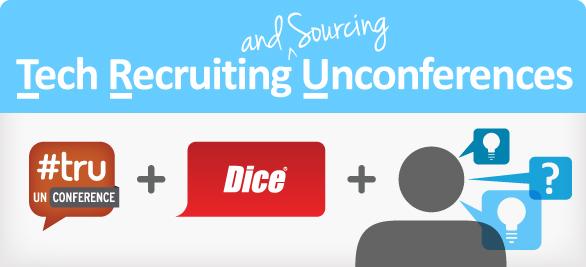 #DiceTru:
A one-of-a-kind, designed with you in mind
Dice and #Tru are a match made in tech recruiting (and sourcing) heaven. Join us for a morning of lively, inspired conversation instead of "death by PowerPoint" - all focused on finding technology talent. Come with questions and ideas. Leave with actionable outcomes for your business.
DiceTru - Dallas Matrix Resources | 5151 Belt Line Rd. Suite #1010 | Tues., Oct. 22 | 8 am to Noon
---
Network, discuss, get inspired at #DiceTru
Get to the heart of today's tech recruiting and sourcing landscape.
Join the conversation
in free-flowing, relevant tracks and brainstorm with thought leaders.
Track leader topics
Register now
Seating is limited as this is an intimate setting, so don't wait to reserve your seat.