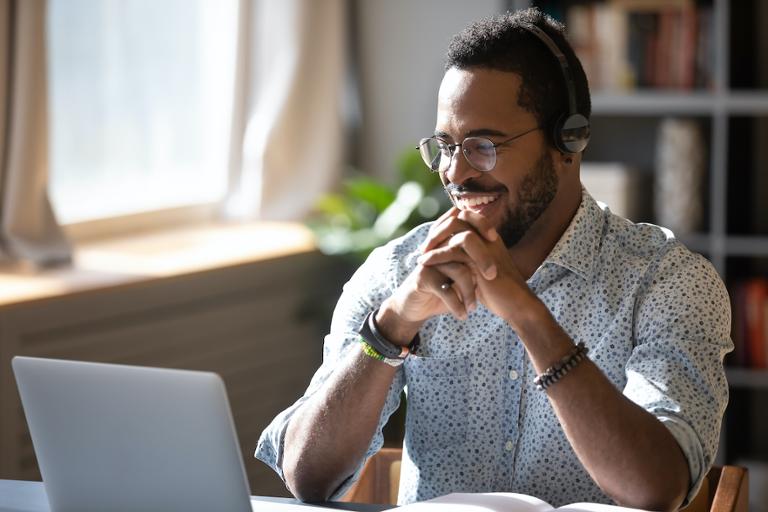 Dice Marketplace Tools are designed to help you find and connect with top tech talent faster and more effectively. Your Recruiter Profile is a great place to start when it comes to leveraging Dice Marketplace Tools available to you. In this article, we share how completing your Recruiter Profile can benefit your search for top tech talent in three ways: standing out among the competition, building trust with candidates and increasing response rates.
Stand Out Among the Competition
With tech unemployment lower than it has been since August 2019, standing out among competitors when attracting top tech talent has never been more important. There are multiple ways you can differentiate your company and your job postings from the competition with your Dice Recruiter Profile. Here are a couple of ideas:
Post status updates with company news like awards earned for being a best place to work and Diversity, Equity, and Inclusion initiatives to give candidates an idea of what it would be like to work at your company.
Promote your employer brand by adding a cover photo with your logo or a photo of happy employees collaborating in the office.
Build Trust with Technologists
When technologists see a recruiter profile with information about the recruiter and/or company, over 90% of them are more likely to trust the recruiter, want to learn more about the recruiter and the job, respond to their outreach, apply for their jobs, and consider future hiring needs. There is no question that complete recruiter profiles establish trust by making it personal and providing basic information about the company and job – two of the eight elements to building trust with candidates.
Increase Candidate Responses
Research also shows that building trust through your recruiter profile drives increased responses from technologists. Sixty-three percent of technologists are likely or extremely likely to apply for the job or respond to outreach when a recruiter profile is present and 60% of technologists are more likely or extremely likely to trust the recruiter. Technologists are also twice as likely to use messaging within the platform when a complete recruiter profile is attached to their job posting.
Interested in learning more about how Dice can help you connect with top tech talent? Contact Dice Today!