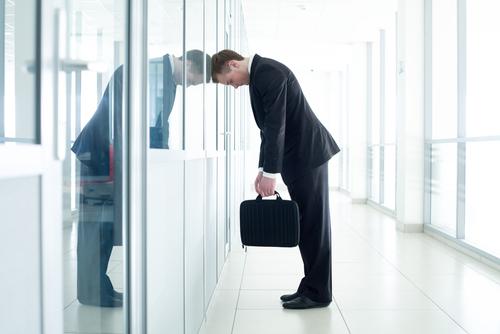 IT Hiring Market Report - April 2010
The Dice IT Hiring Market Report is a roundup of news related to technology hiring, compiled from various sources by the Dice Editorial Staff.
---
.
CIOs are working with a handful of nonprofits to recruit entry-level candidates from poverty-stricken neighborhoods, reports CIO magazine. Graduates of these programs, which include Boston-based Year Up and Brooklyn's NPower, receive internships and often jobs at top firms. Most recruits are between 18 and 25, and are often ineligible government social services programs. Behind the effort is a stark fact for CIOs: While the number of U.S. professional and business services jobs – including IT – expected to grow 1 to 2 percent per year, according to Moody's Economy.com, companies face a dry pipeline of entry-level tech staff. Just 1.5 percent of college freshmen intended to become computer science majors in 2008, down from 5.2 percent in 2000.
Cybersecurity Needs Grow
A report commissioned by McAfee and authored by the Center for Strategic and International Studies (CSIS) found more than half of 600 IT security executives from critical infrastructure enterprises worldwide have been victims of large-scale cyber attacks. In the face of continuously escalating and more sophisticated attacks, cybersecurity experts predict the market for security products will continue to grow on all fronts. Market Research Media forecasts the federal government alone will spend about $55 billion on cybersecurity over the next six years, for a compound annual growth rate of 6.2 percent. As an increasing number of IT products and services migrate to the Internet and other networks, cybersecurity providers are developing new products for popular environments such as cloud computing, SaaS, and virtual private networks, among others.
Research firm IDC estimates the annual enterprise IT security services market in the U.S. is worth $11.7 billion.
The average estimated cost of downtime associated with major cybersecurity breaches is $6.3 million per day, says McAfee.
Local Market Updates
In Phoenix, companies are more concerned about getting good talent and retaining it, and candidates with the right skills are receiving two or three offers. Help desk, desktop support and application development are all needed.
Although Minneapolis's tech-job market didn't suffer the dramatic swings of other areas, the recession still hurt a lot of IT professionals there. Now positions are coming back for both contractors and professionals as companies seek new efficiencies and dust off projects they think will make money.
A survey of 498 CEOs and other top executives in the nine California Bay Area counties found 20 percent of companies plan to add staff, while 17 percent expect to trim jobs. In Santa Clara, 25 percent expect to add new hires, against 7 percent who anticipate laying off staff. Another 64 percent expect to maintain their current staffing level. But: Among companies with more than 10,000 employees, 57 percent are projecting layoffs, while only 8 percent plan to hire. The survey was conducted in early February by the Bay Area Council.