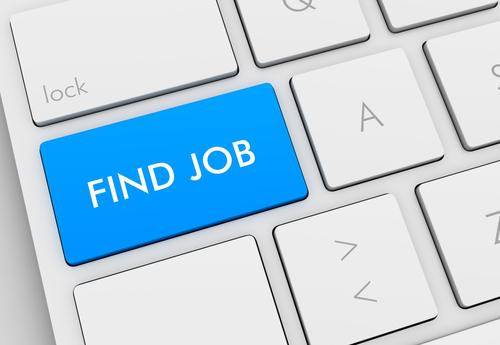 IT Hiring Market Report - February 2010
The Dice IT Hiring Market Report is a roundup of news related to technology hiring, compiled from various sources by the Dice Editorial Staff.
---
.
The past year saw 174,629 jobs lost in the technology industry, catapulting up 12.3 percent from the 2008 cuts of 155,570 jobs, according to outplacement company Challenger, Gray & Christmas. Technology hasn't seen that many layoffs since 2005, and accounted for about 13.2 percent of the total 1.3 million announced job cuts in the U.S. last year. The worst of the downsizing occurred in the first quarter, when the general economy hit bottom, Challenger says. Separately, the TechCrunch reported a total of 350,299 employees laid off as of November 2009, about 20,000 more than Challenger's total for the 2008 and 2009.
The electronics subsector fared the worst with 65,000 jobs cut - up 55 percent from 2008.
Telecommunications lost 9.4 percent fewer jobs in 2009.
The computer industry was unchanged.
While it appears the climb out of the recession will be a slow one, computer and electronics firms should be among the first to see the turnaround as companies try to postpone hiring by achieving productivity gains through technology. eWeek reports technology spending should grow between 3.2 and 6.6 percent in 2010, at least according to IDC, Forrester Research and Gartner. With an expected increase in electronic health record conversion and upgrades to the federal government's systems, Challenger expects to see some growth in tech jobs during 2010. Global Spending on IT Hardware, Software Set to Bounce Back U.S. and global spending on both hardware and software will bounce back in 2010, reports Forrester Research, as reported by InformationWeek. Forrester predicts tech spending in the U.S. will grow 6.6 percent this year, to $568 billion, after an 8.2 percent decline during 2009. Worldwide spending will jump 8.1 percent, to more than $1.6 trillion, following last year's 8.9 drop. "The technology downturn of 2008 and 2009 is unofficially over," Forrester Principal Analyst Andrew Bartels said.
Regionally, the European continent will see the strongest growth. Forrester expects tech spending in Western and Central Europe to rise 11.2 percent on the Euro's strength versus the dollar.
Canada, Asia Pacific and Latin America should also enjoy solid growth rates - 9.9 percent, 7.8 percent, and 7.7 percent, respectively.
U.S. IT spending growth is pegged at 6.6 percent.
Spending in the EMEA - Eastern Europe, the Middle East and Africa – is expected to grow by 2.4 percent.
Local Markets
More companies in Denver are looking for technology professionals. In some cases they need help creating cost-efficiencies, in others they're resuming development efforts. So although not everything's rosy, things are looking up.
Despite some layoff news, recruiters and technology professionals in Dallas believe the IT job market is stabilizing - and cite anecdotal evidence it may even be improving. Companies are restarting IT projects they'd shelved last year, and recruiters say the number of job openings is beginning to creep up.