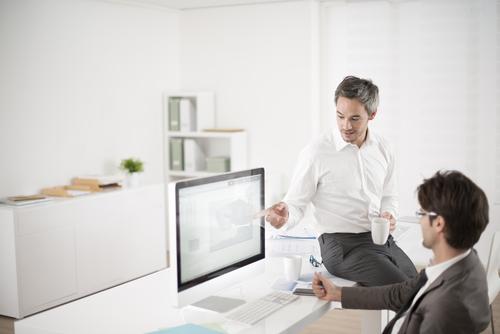 IT Hiring Market Report - September 2010
The Dice IT Hiring Market Report is a roundup of news related to technology hiring, compiled from various sources by the Dice Editorial Staff.
---
.
Let us count the ways:
Many observers predict IT employees will become less focused on building and delivering services and more focused on integrating and managing them.
Brand-name companies like Johnson & Johnson, State Street, W.W. Grainger, General Mills, IBM and Xerox increasingly want to hire smart, tech-savvy, collaborative business  professionals for 20- or 30-year multifaceted careers - not simply for careers in IT.
Some observers expect that a number of trends will continue to gain steam over the next ten years. These include the globalization of the IT work force, increased specialization, and an increased demand for certifications. Most dramatically, the cloud will allow IT jobs to be virtualized, much as servers, storage and desktops are becoming virtualized.
Futurists say the most in-demand skills will be data-mining, security, IT risk  management and productivity expertise.
Today's Tech Workers are Ready to Move
As the economy improves, more technology professionals are considering a jump to new companies, Reuters reports. A poll by Harris Interactive found 61 percent of those making between $35,000 and $50,000 annually are "likely" to start looking for a new position in the next year. Thirty six percent of those making more than $75,000 feel the same way. On the other hand, most don't expect a wide range of new jobs to be available.
Specialized Demand
A lack of qualified people, not software, could put a brake on the use of analytics as aggregating data continues to become less of a challenge than making sure it's reliable and meaningful. While the cost of technical solutions is dropping, experts say it may be a decade before a new generation of specialists is available to take advantage of it.
Wall Street doesn't really like financial reform very much, but it looks like it's going to be good for tech hiring. Financial companies are ramping up their recruitment efforts to help meet the requirements of Dodd-Frank. They're looking for programmers, database administrators, and operating systems specialists, especially experts in C, C++, C#, J2EE and Perl. They also need specialists in risk analytics.
Companies like IBM and CA Technologies are struggling to replace the Baby Boomers who support their mainframe businesses, according to TopTechNews. IBM has created a curriculum designed to encourage the teaching of mainframe skills and distributed it to schools in 61 countries. Meanwhile, CA has changed the look of mainframe software to  make it more appealing.