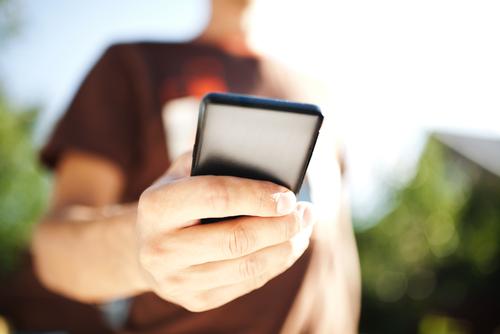 When you're ready to revamp your mobile site, figure out which metrics are important to you and actually measure them, says Joe Lalley (@itsjl), VP, Digital Products for Viacom Media Networks. Lalley did a case study on how Viacom revamped the MTV mobile site. Set your baseline MTV's goal was to understand how users engage with their mobile content and continually optimize that experience through an 8-step process: Step 1: Quantitative Analysis
Set up a recurring referrers report. Put click trackers on every page. Where are people coming from? Where are they exiting? Review data every week.
Step 2: Qualitative Analysis
Define a set of tasks for users to carry out. Set up a user testing lab and watch.
Step 3: Report on quantitative findings
Less than a quarter of visitors ever saw the homepage.
More than three-quarters of homepage clicks were on top or bottom navigation bars.
Most site visits came through search or social media.
Most site visits began and ended with internal pages, not the homepage.
Step 4: Report on qualitative findings
Many users typed "MTV" into Google to get to the site.
Many users found content via social networks.
Users wanted search.
Users expected all content to be returned in search results.
Content offered on home page was often skipped over.
Most users clicked on top or bottom navigation.
Users had no problem scrolling past content to footer navigation.
Step 5: Define a user's point of view
I often use search on mobile to find content I like.
I trust recommendations from friends.
If I do start on a homepage, I want it to be a great navigational tool.
Once I am engaged with content on a site, I want to be able to find related content.
I want search.
Step 6: Define measurable goals
Reduce site exit rates.
Increase page views per visit.
Step 7: Rebuild the site
Shorten homepage from 30+ pieces of content to around 10.
Add search capabilities.
Reduce editorial focus on homepage.
Increase editorial focus on internal pages since they are likely entry points. Then serve up a related action item, like a recommended story.
Increase focus on navigation. The homepage should be a navigational tool.
Step 8: Results Mobile activity and traffic improved – just not right away. (In fact, Lalley has seen relaunches that actually caused traffic to dip at first.) But after a month, the MTV mobile site saw a gradual increase and ultimately met goals. Exits went down and number of pages per visit went up. If you're planning a mobile relaunch, Lalley says you shouldn't take long time making a huge, all-encompassing plan. Instead, do little things and iterate along the way. Also, Lalley highly advises building a mobile component into any new web development plan, if you aren't already. It's much easier to start with mobile than to end with mobile. .