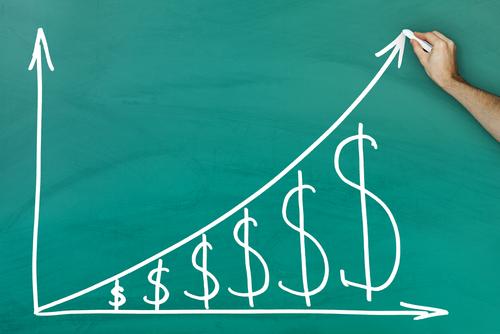 IT Hiring Market Report - October 2011
The Dice IT Hiring Market Report is a roundup of news related to technology hiring, compiled from various sources by the Dice Editorial Staff.
---
.
Observers say 2012 will be a good year for IT employment.
InfoWorld, for one, thinks it's a great time to be in IT. It notes Gartner's claim that global IT spending will rise by 7.1 percent, higher than its original estimate of a 5.6 percent increase. And a recent survey by the Society for Information Management reveals that boosting productivity and cutting costs will be the No. 4 priority for CIOs in 2012. Why is that good? Because for the last several years, those have been their top priorities. One researcher says companies aren't looking to IT as the first place to slice and dice anymore.
2010's Lost Tech Jobs Have Reappeared  
TechAmerica recently tallied up total tech employment and found that IT lost 115,800 net jobs in 2010, for a total of 5.75 million workers. The decline was less than half of the 249,500 jobs lost in 2009. TechAmerica's mid-year report -- based on a different monthly data set from the Bureau of Labor Statistics -- found that between January and June 2011, the tech industry added a net 115,000 jobs, a 2 percent gain, not adjusted for seasonality.
Engineer Salaries Are on the Rise
Salaries for engineers are increasing despite the weak economy and a higher-than-normal unemployment rate in the sector. According to the IEEE-USA, median income for all engineers went up from $113,500 in 2009 to $118,000 in 2010. That's a 3.96 percent rise. For software engineers, the median salary grew from $104,000 in 2009 to $109,000 in 2010, a 4.8 percent increase.
Facebook's 'App Economy' Has Created 200,000 Jobs
Research from the University of Maryland contends that the economy in and around Facebook applications has added at least 182,000 jobs and contributed more than $12.19 billion in wages to the U.S. economy this year. The study counted jobs created in the app industry (direct employment), jobs created in other sectors as a result of Facebook's ecosystem (indirect employment), and the economic value of those jobs.
Tech IPOs Put on the Brakes
According to two reports, the most recent quarter saw the fewest IPOs in two years, both in the U.S. and abroad. The latest Exit Poll report from Thomson Reuters shows only five venture-backed tech companies – and 18 companies in total – went public in the U.S. last quarter. A similar study by IPO investment advisory firm Renaissance Capital found most of that action happened during the quarter's first six weeks. After Standard & Poor's lowered the federal government's credit rating in August, eight companies with IPOs on deck cancelled their plans. Of the 62 companies that are now waiting for stock markets to stabilize, more than a third are in Silicon Valley. That's having a chilling effect on the entire local economy.