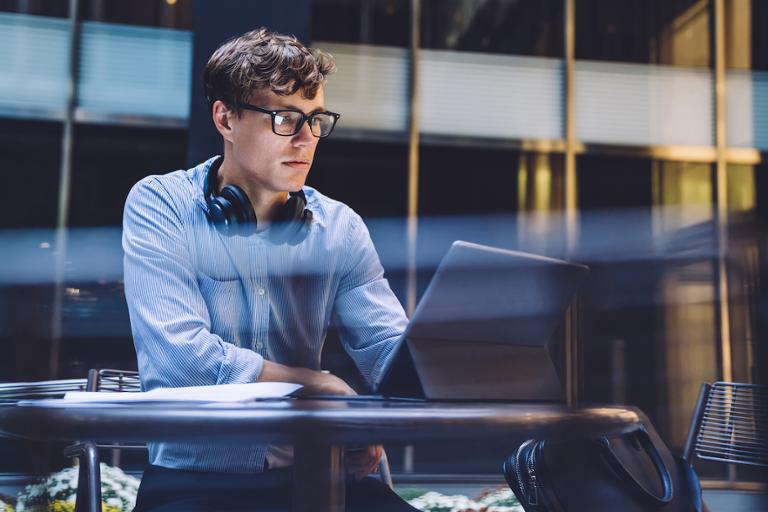 Throughout the third quarter of 2020, a number of companies, including Twitter, Facebook and VMware, announced that they would allow their employees to work from home on a permanent basis. Others, including Google, revealed that employees wouldn't be coming back into the office until well into 2021—and even then, they might have the option of a very flexible schedule going forward.
In order to build, maintain, and secure these broadly dispersed networks of employees, companies need to hire network engineers and systems engineers. In addition to timely information on the top cities, states and employers for hiring in technology, the Q3 Dice Tech Job Report shows data supporting this shift, displaying increases in postings for these types of roles.
---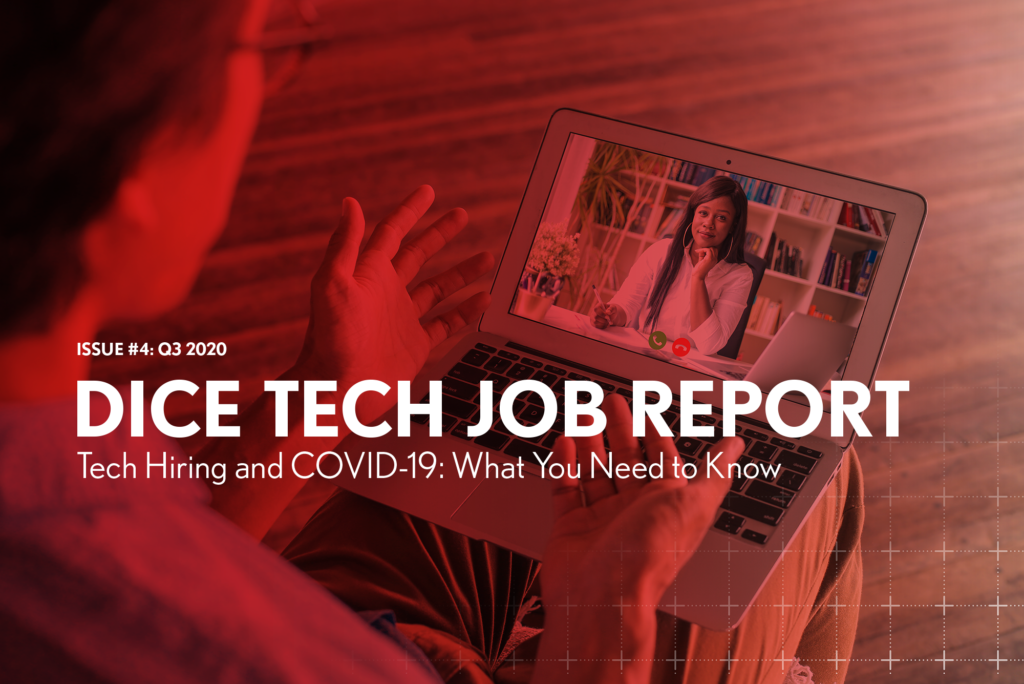 Get the full report and all of the data.
---
Other roles associated with new product and software development also ranked highly in the third quarter, according to the report, including roles like software developer (ranked first), project manager (ranked second) and senior software developer (ranked fifth). Additionally, other roles improved their rank, like program manager (+4), product manager (+12) and project coordinator (+6), which may suggest that, after a pandemic-imposed hiatus, employers are beginning to move back to new product development. The high rank of senior software developer may be an indication that employers are looking to build out their development teams from the top down – and job postings for mid-level roles will soon follow.
Where previous quarters have shown the growth of mid-level roles, this quarter represents a rise in a number of senior-level roles (including IT Director (39 percent), senior business analyst (11 percent) and senior project manager (5 percent) which may indicate that as the senior leadership build out their teams, associate-level job postings will increase over the coming months.
Backend developer (16 percent), data scientist (11 percent) and software product manager (8 percent) were also some of the high-growth occupations from August to September, suggesting yet again that companies are beginning to reorient their focus toward longer-term and larger projects that were perhaps put on hold during Q1 and Q2. Python developer and data scientist also rose 19 percent and 11 percent, respectively, suggesting that companies may be angling toward resuming business as usual, with a renewed focus on the data analytics and software building so crucial to overall business strategy. These were fast-growing professions before COVID-19 temporarily disrupted operations.
Multiple roles associated with technical support also rose between August and September. Specifically, computer support specialist was the fastest growing occupation (29 percent), and help desk technician and technical support engineer grew by 8 percent and 5 percent, respectively.
While cybersecurity engineer has historically been a high-demand role, the demand for a more senior role (cybersecurity manager) suggests the growing need to build out entire teams with this skillset. The demand for this role also reflects the growing emphasis on data security, fraud and cybersecurity in a world where almost all employees and customers are working remotely. COVID-19 has been described as a "hacker's opportunity," and many businesses have needed to review systems and processes to obviate the reputational and business risks posed by the virus.
Download the full report to access the complete update on tech hiring for the third quarter, including new data from our partner Appcast showing the U.S. cities with the highest apply rates, top tech occupations and skills, top employers for tech hiring now, and more!