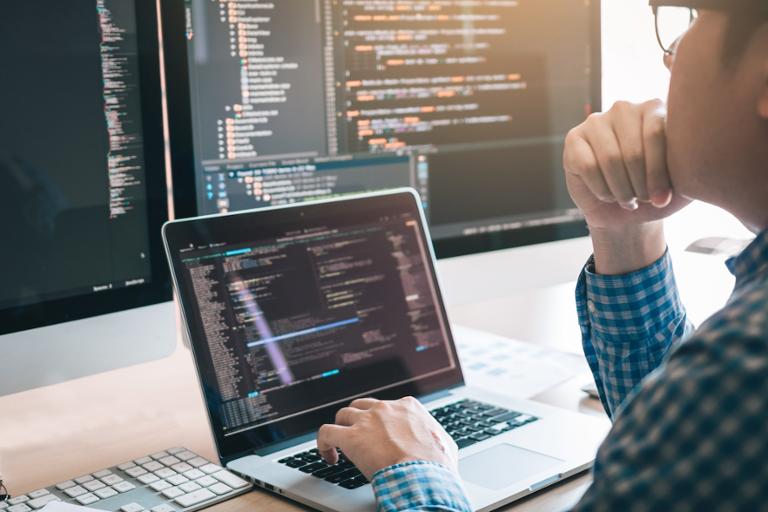 Understanding the tech hiring landscape is imperative to building and executing effective recruiting and hiring strategies. With tech unemployment hitting 2.1% in May and the number of tech job postings growing quarter after quarter, recruiters must dig deeper on these high-level metrics to effectively personalize outreach and stand apart from competitors.
To help recruiters stay current on the latest information about the state of tech hiring by industry, Dice has released five Special Edition Industry Tech Job Reports cover trending tech hubs, in-demand roles and tech skills, and top employers across five major industries – consulting, finance, healthcare, manufacturing and retail. Each report also includes overarching trends that are driving the demand for tech talent in each industry.
View the Special Edition Dice Industry Tech Job Reports:
Tech Jobs in Consulting
Tech Jobs in Finance
Tech Jobs in Healthcare
Tech Jobs in Manufacturing
Tech Jobs in Retail & eCommerce
The summaries below for each of the five reports provide brief insight into a couple of reasons why demand continues to grow for tech talent. Click the links to view each report and read about more trends driving demand – and the supporting job posting data.
Consulting
Consulting firms are having to rethink their recruiting strategies due to the workforce's shift in preferences (in-office work to remote and hybrid options) and legislative limitations on H-1B visas (traditionally, a strong source of talent for consultancies). Engineers and developers are in especially high demand with firms bringing software development in-house. View the Tech in Consulting Report to learn more.
Finance
Companies big and small in the finance industry are investing in tech to keep up with consumer demands and realize a more inclusive future for banking. Technologists with knowledge of programming languages, such as Python, Java and SQL, are in-demand for help with data analytics, application development and database management. View the Tech in Finance Report to learn more.
Healthcare
Alleviation of staffing issues (a byproduct of the extreme strain put on the industry by the pandemic) is driving a more concerted move toward digitization. Large numbers of job postings for foundational roles like software engineers and a variety of analysts show that the healthcare industry is focused on building from the ground up when it comes to tech support and innovation. View the Tech in Healthcare Report to learn more.
Manufacturing
There has been an intense focus on technological advancement in manufacturing over the last 5-10 years leading us into the Fourth Industrial Revolution. Demand for tech talent in this industry has increased exponentially since the beginning of 2022 with the number of tech job postings more than doubling year over year. View the Tech in Manufacturing Report to learn more.
Retail & eCommerce
While consumer confidence and sentiment may continue to fluctuate with inflation top of mind, retailers are not slowing down their search for technologists who can help them build the websites, apps and other digital shopping experiences that have become table stakes in the competition for sales. View the Tech in Retail & eCommerce Report to learn more.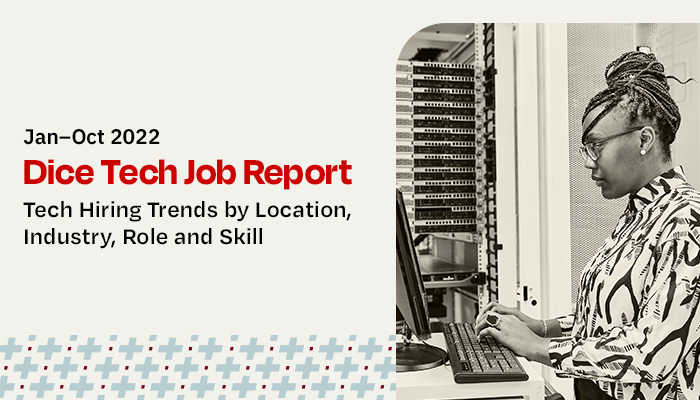 Dice is committed to providing recruiters and employers with the best, most up-to-date information available about the state of tech hiring and tech careers in the U.S. Whatever your hiring goals, we're confident the insights you gain from Dice's Special Edition Industry Tech Job Reports will give you an advantage in today's ultra-competitive tech hiring market.