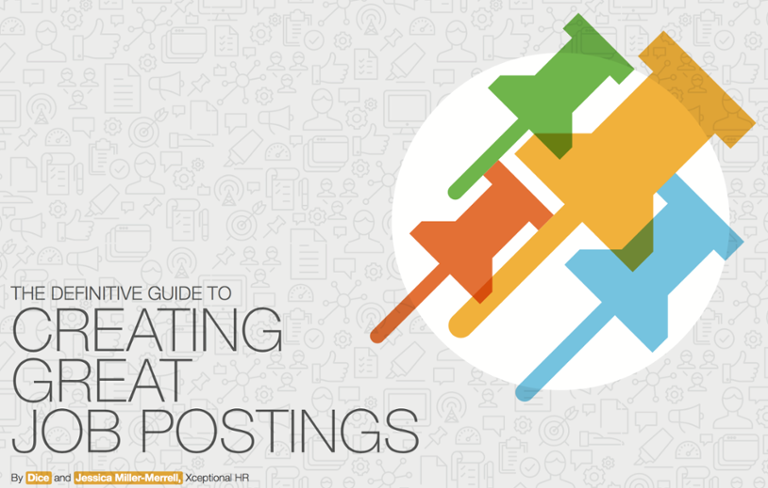 Recruiters these days can reach candidates through a variety of channels, including social media and Web forums. Nonetheless, job postings remain a strong way to pull in the best talent, so long as they position prospective employers in the best possible light.
The modern job posting is much more than a list of a position's requirements; it's an opportunity for a recruiter to show, in depth, why a particular company is a dynamic place to work. A posting should offer a good deal of substance, structured around words and phrases that aim at a very specific type of candidate. 
Dice's The Definitive Guide to Creating Great Job Postings, authored by Jessica Miller-Merrell, provides crucial insight into the modern job posting, including a breakdown of best practices for writing one. You'll learn which posting titles will capture the attention of the targeted candidate; optimal SEO and keywords for posting descriptions; and how to craft a great call to action. A handy checklist allows you to easily apply these lessons to your next posting.
While creating the perfect job posting requires a good deal of preparation and work, this e-book can help you more effectively create ones that reach the best candidates.