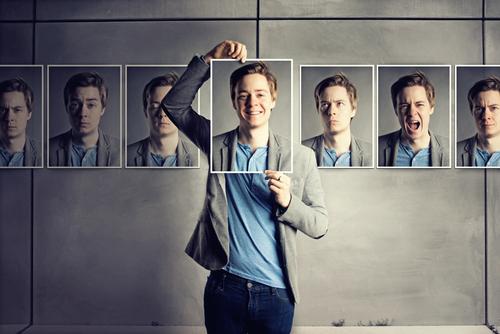 . We already know amazing things about consumer behavior with mobile technology. For example:
91% of U.S. citizens have their phones within reach 24/7
82% of consumers want to engage brands via mobile
Mobile coupons have 10x the redemption rate of traditional coupons
Another massive mobile behavior is using photos as a form of self-expression. We're collectively taking billions of photos and posting them online to make social and emotional connections, so companies should know how to strategically capitalize on that. Jamie Thompson agrees. The co-founder and CEO of Pongr presented "Leveraging Social Behavior for Better Integration of Traditional and Digital Media" at 2012 mRecruitingcamp. Pongr is an image recognition technology and photo-sharing application that brands can use to engage with followers. Since people already shoot and share images via mobile: The idea behind Pongr was to encourage people who have a natural affinity for a brand to express that through the photos they share. While consumers do take photos, they don't tag their photos very well, and they don't regularly shoot QR codes, Thompson says. Pongr gamifies the photo-taking process. Sort of like a scavenger hunt, users get points for certain types of photos with certain objects or behaviors visible in the photos. For example, Pongr helped Arby's engage with consumers in their store. If a user took photos in the store with a particular product, they would receive rewards, like free fries and drinks. How could this apply to recruiting and hiring? You want better relationships with top talent, and authentic photo programs can be at the center of that to create dialogue. Thompson says the trick is to connect the dots between an existing loyalty program a brand already has, and match it with the behavior Pongr is able to harness through photo taking and sharing.