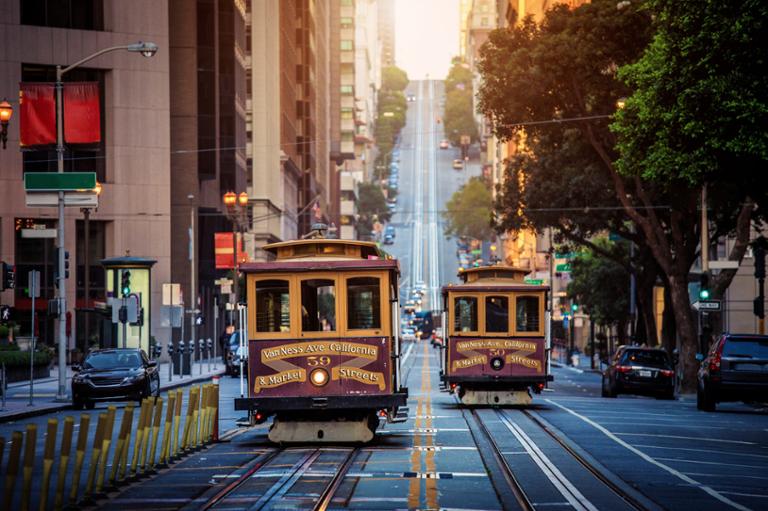 Chances are your company has started looking at their hiring needs over the next couple of quarters and have begun putting out feelers to see what kind of talent is available. But part of that process is determining how to stay competitive—especially when it comes to tech salary.
To help you out, we've just released The Dice 2020 Tech Salary Report, and the results are eye-opening. While tech salaries experienced some growth at the national level, they're growing significantly in emerging hubs.
It shouldn't be a surprise to anyone that Silicon Valley boasts the largest average tech salary, checking in at $123,826, which is up 4.7% since 2018. As the tech industry's ground zero, the Valley still commands the highest income by a reasonably large margin, but there are a handful of metro areas hot on its heels.
One such place is Seattle, accounting for an average tech salary of $109,628 with a rise of 4.3% since 2018. It's quickly followed by San Diego at $109,428, commanding a leap of 5.4% since 2018. Rounding out the top five is Boston at an average of $108,438, which is up 5.2% from two years ago, and Baltimore, averaging $103,816 for their tech roles, up 2.5% between 2018 and 2019.
But here's where things get interesting, and not in the metro areas you might expect. There are six emerging hubs that are really making big moves in the tech world, but not necessarily through stereotypical start-ups or outposts of established tech giants. Think more along the lines of businesses that are hiring technologists as part of their overall company needs, rather than a traditional tech company, and you'll get a clearer understanding of how these hubs are growing into industry powerhouses.
Take Columbus, for example, where the average tech salary is $92,017, but they've experienced a 14.2% jump in salary growth between 2018 and 2019. With key employers such as IBM and JP Morgan Chase (the area's fourth largest employer), Columbus is experiencing rising tech demand in private and public sectors, which is making it a more attractive destination for technologists. Especially considering their growth in tech job postings has grown 38% year over year.
Second to Columbus is St. Louis, boasting an average tech salary of $97,892 thanks to 13.6% growth between 2018 and 2019. Their growth is largely owing to their destination as a large-scale business hub for employers such as Boeing, Wells Fargo and Enterprise Rent-A-Car, just to name a few. Companies of that magnitude tend to hire in large numbers, especially as they take their businesses further into the online or automated world.
Then there's Atlanta, with an average tech salary of $94,084 following a growth rate of 9.5% between 2018 and 2019. Slowly but surely, Atlanta has been cementing its position as a new tech hub, thanks in part to top employers such as IBM, Cox Communications and Georgia Tech. The city boasted the fourth highest amount of tech job postings across the country, signaling good news for job hunters in the tech sector. Its burgeoning tech community and its associated support system and infrastructure combined with big businesses hiring tons of bodies means that Atlanta is quickly becoming a tech hub to watch.
Other significant growth hubs include Denver, whose average tech salary of $102,557 puts the city in range of Seattle, with the seventh-highest salary of any city in 2019. Dallas-Ft. Worth is also experiencing a growth spurt with an average salary of $95,002 and more significant growth than Austin, which is largely considered the premiere tech hub of Texas. And then there's San Diego, which has a lower average tech salary than Silicon Valley at $109,428, but amazingly, the seaside city has shown more significant year-over-year growth than the tech industry's epicenter.
But that's only part of the story. To learn more about the average tech salaries in the top 20 metro areas and gain deeper insights into what makes these emerging tech hubs tick, check out The Dice 2020 Tech Salary Report, and take a look at the graphs below to see how your city stacks up.