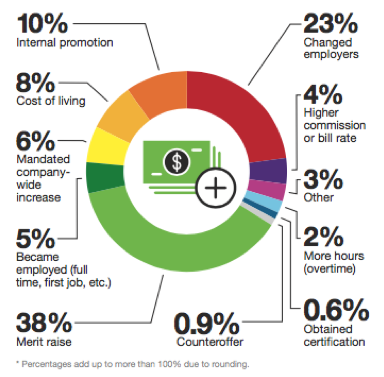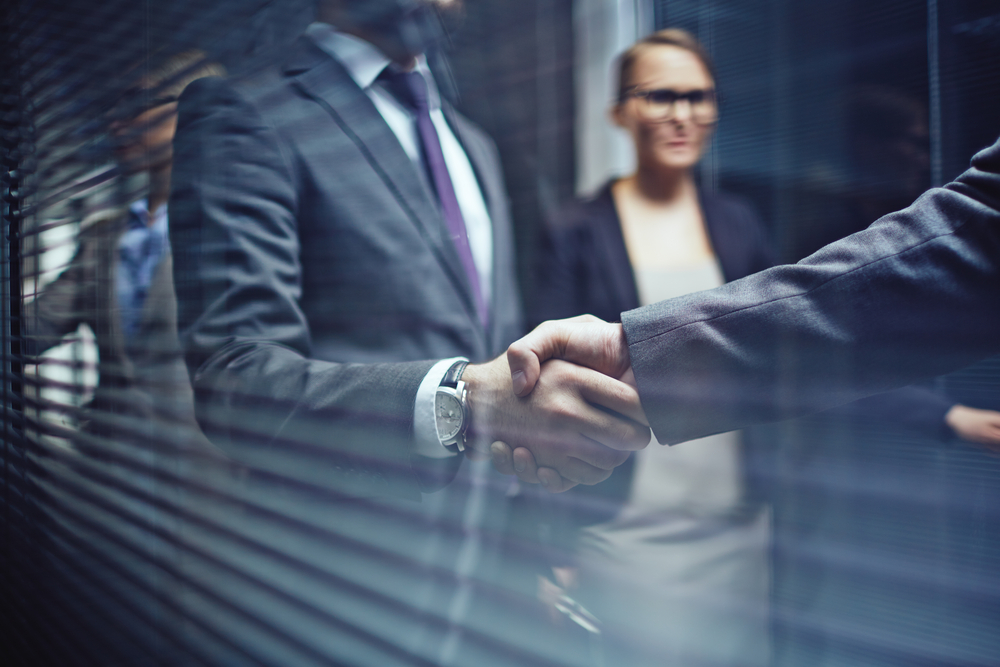 Most employers already know that tech pros across the industry have enjoyed significant increases in salary over the past year—after all, they're competing fiercely with rival firms for top talent.
According to the new Dice Salary Survey
, the average technology salary leapt 7.7 percent year-over-year, to $96,370 annually. Contractors have likewise seen their per-hour payouts rise. Why are salaries rising so quickly? Those tech pros surveyed by Dice offered a number of reasons, some of which may surprise you: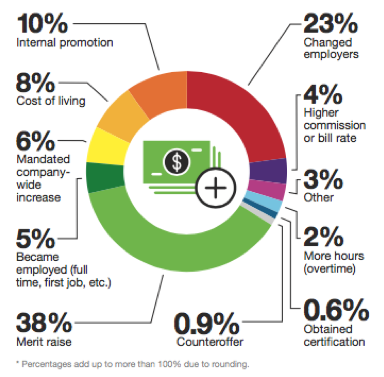 Some 38 percent of respondents said their increased salary was due to a merit raise. 'Changing employers' came in second at 23 percent. Other potential reasons—such as overtime, counteroffers, or a mandated company-wide increase—racked up far lesser percentages, with certifications totaling a mere 0.6 percent. For employers, the message should be loud and clear: tech pros are more than willing to jump jobs in order to lock down higher salaries. The survey data also suggests that employers prefer to give merit-based increases over other types of compensation, including counteroffers, mandated company-wide pay bumps, and internal promotions. If you have the budget, chances are good that you can pull in the people you need. But with high salaries and low unemployment making it more challenging for employers to lock down the talent they need, perks become an increasingly important sweetener in the hiring discussion.
Shaping a convincing narrative
for why a candidate would want to work there also matters.